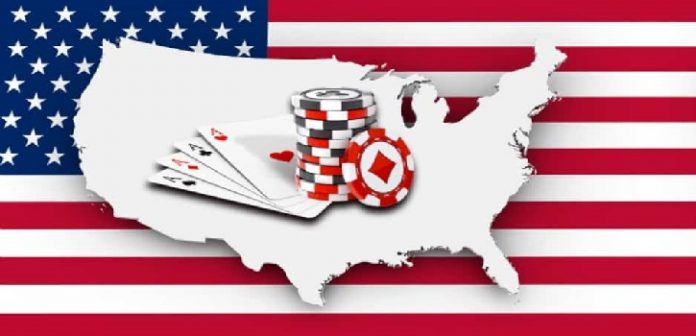 Data for charitable donations made by gambling companies in the United States for 2018 is now public. The American Gaming Association (AGA) and the US Chamber of Commerce Foundation compile information regarding corporate social responsibility in the United States. The data was part of a report entitled Corporate Social Responsibility in the Gambling Industry.
To compile the information, 15 AGA members conducted surveys and interviews during 2018's third quarter. The interviews represented 168 casino facilities, which have over 235,000 staff members and combined revenues of more than $33BN.
The data revealed that these casino companies donated to $367M to charity in 2017. On average, each company gave $23M in 2017. In the corporate sector, the donations totaled $16M.
Casino staff members gave over 422,000 volunteer hours throughout 2018 for charitable causes, a number that is much higher than in other sectors. Employees who work in AGA casinos contributed an average of 14 hours a year to volunteer work, which is nearly five times greater than the corporate sector.
Bill Miller, the president and CEO of AGA, stated:  "Today's report shows that the gaming industry is making good on our promise to be responsible community partners, contributing economically and socially to communities across the country."
Beneficial Hiring Programs
Most casinos have diversity and inclusion regulations within the hiring process. Nearly 70% of all respondents have programs dedicated to recruiting minorities. All the companies also have comprehensive policies that prevent problem gambling. Most of the companies also have programs for recycling and energy efficiency as well.
Overall, the report indicates the payoff of these policies implemented by casinos. The casino industry is ahead of other sectors, according to the numbers.
There is also a massive difference between US gambling companies and gambling facilities in the rest of the world. Several gambling operators in Europe have decreased in credibility in the last few years.
Negative Press For European Casinos
It's clear that US gambling companies are intentionally cleaning up their image. The socially responsible programs the casinos have put in place to prove that the companies are trying to achieve a better public reputation. It's vital that casinos make the public feel comfortable, since many US states are working to make casinos, online gambling and sports betting legal.
Companies with a positive image are far more likely to receive favorable responses from legislators. Of course, there are negative news stories about casinos that arise from time to time. Examples of casinos getting bad press include the Wynn Resorts scandal. However, Wynn Resorts is working to improve its reputation.
Several gambling companies in Europe are seemingly going in the opposite direction when it comes to reputation management. In general, the public has a negative perception of gambling companies. There have been several scandals involving compulsive gamblers using online platforms without punishment. The players don't even receive repercussions when they steal vast sums of money from their jobs or family members to support a gambling habit.
Some people think fixed odds betting terminals are predatory and attract vulnerable people who are prone to problem gambling. There has been a movement to reduce the amount gamblers can bet on these machines.
Responsible Gambling Charities
Gamble Aware is a UK charity for responsible gambling. The charity has accused gambling companies of not honoring their promises to donate to addiction and gambling programs.
Gamble Aware is asking for the pledge to become law so that gambling companies have to keep their word and donate to the charity. As part of the gambling deregulation move in 2007, all virtual gambling companies, bookmakers and bingo halls agreed to give 0.1% of their profits voluntarily to charities.
Many people believe that these companies are both creating and worsening the gambling problems, and should make significant donations to treat problem gambling.
Disclaimer: All images are copyright to their respective owners and are used by USA Online Casino for informational purposes only.