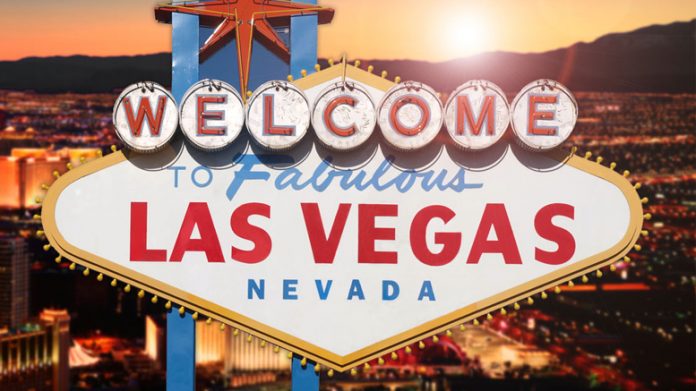 Welcome Back. Have Fun. Be Smart. That's the message from the 'Vegas Smart' advertising campaign launched as casinos began to reopen last week. The casino managers urge safe practices when returning to the crowded gaming floors in a post-lockdown world.

Vegas Strong
After the October 1, 2017 mass shooting on the Strip, there was a different message from our gambling sponsors: Vegas Strong. Windows on Vegas mega-resorts lit up to spell the message loud and clear. Casinos were united in solidarity over tragedy. Two years later, a new tragedy struck the Strip in the form of a pandemic. Vegas casinos tried to get ahead of the virus with safety protocols, masks, and temperature checks.
But even mighty Vegas could not hold back the viral tide, and soon, Nevada Governor Steve Sisolak ordered all casinos to close on March 16. And so began the longest shutdown of casinos in U.S. history. And as casino stocks fell and smaller casinos closed, the Vegas Strong message was put to the ultimate test.
Vegas Smart
Now the casinos have changed their tune; it's now brains over brawn in Sin City. The Las Vegas Convention and Visitors Authority (LVCVA) wants you to return to Vegas, have a good time, and be smart and safe while doing it. A 30-second advertisement spot aired across America with words of comfort.
"We're happy to see you again. We're doing what we can to ensure you can do everything without worrying about anything," the ad promised, "Now, let's get back to the Vegas we know and love. Welcome back. Have fun. Be smart."
Some casino owners upped the ante with special incentives, including deep discounts on resorts, removal of resort fees, and more. The owner of the D Las Vegas gave away 1,700 free flights to Vegas to pull people back in to Sin City. And it worked. The gaming floors were packed.
Meanwhile, social distancing measures are in place at casinos, including the use of chip sanitizers, plexiglass shields at gaming tables, masks, and temperature checks.
Las Vegas was built on hospitality, not just gambling. The city that promises visitors extravagance, luxury, and thrills also wants them to know that it's best to be safe when returning to casinos. It may not be the same for quite a while, but Vegas lives on. #VegasSmart.
Disclaimer: All images are copyright of their respective owners and are used by USA Online Casino for informational purposes only.