The city's council addressed a letter to the British Columbia Lottery Corporation (BCLC) back in 2015, with aspirations to become the latest candidate to build a new gaming facility in the region. However, a decision has now been made which goes against the initial request, after Victoria's Mayor Lisa Helps received information that would predict a surge in organized crime with the presence of the new casino; prompting her to retract the city's interest and rethink plans going forward.
"I was open to it and it had kind of advanced, but there is just way too much fentanyl and organized crime and money laundering and we don't want [that] in Victoria," said Helps. "It's pretty clear in my mind with all this new stuff that's happened since council passed its original motion in 2015. There's lots more information and it's not very good information."
Other areas of concern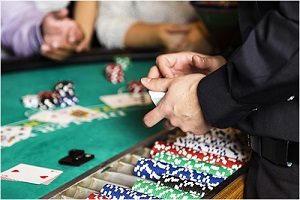 After the initial request was put forward – the BCLC wrote back to Victoria's council in November, stating how they were ready to pursue plans to begin outsourcing potential gaming operators for the new establishment. But, a report outlining the present issues connecting money-laundering operations, the opioid crisis and excessive housing prices, could see an opposite effect for attracting new visitors to the city, bringing little or no economic benefit to the region.
Helps also confirmed in her report to councilors "The BC government is taking the issue seriously and is taking significant action to remedy this situation. Nonetheless, prosecution of these offences is difficult. This new information that has arisen since Council's motion in 2015 has changed the landscape with regard to Victoria's willingness to host a casino."

The Dirty Money Report
Paul German, a 31-year old former deputy commissioner of the Royal Canadian Mounted Police (RCMP), was the author behind the 247-page report titled 'Dirty Money'. He conducted research back in March this year, pointing out how casinos in the Lower Mainland were seen to "unwittingly serve as laundromats for the proceeds of organized crime" and discovered that over $100 million had been cleaned through B.C. casinos since 2011.
Even though the BCLC confirmed that changes and measures had already been implemented to combat illegal activity in the city, German put forward 48 recommendations to better tackle the issues.
Existing casino operators agree with the decision
At current, there is only one casino in the region owned and managed by View Royal. According to data produced around its success, the casino translates into more than $4 million each year, which is distributed among seven other West Shore municipalities and two First Nations, of which View Royal took home $2.3 million.
The establishment's Mayor David Screech, recently vouched on behalf of the Elements Casino citing "From our perspective, the casino is an excellent corporate citizen and our RCMP and ourselves would tell you that we haven't had any of those problems."
When asked for his opinion on the reasons for retracting the proposed Victoria casino, he added "I think they are valid and we need to be vigilant but I think there are measures in place that are taking care of those issues."
Low revenues were anticipated
Casinos are a highly-desirable revenue source for local and state governments. Municipalities hosting the facilities take a cut of the proceeds generated every year, and usually inject a large proportion of it back into the system to cover costs for policing and emergency services, education, housing, energy sources, environmental efforts and other capital projects.
The potential revenues generated by the Victoria casino would have been far less than that of the View Royal, as a much smaller-scale establishment was envisioned when talks were underway over its construction. Council officials have confirmed they will only support any additional future plans for a casino in Victoria, if it is adjoined with another facility such as a hotel.
For now, the gambling landscape in the city will remain partially stagnant until existing issues surrounding crime in the area have been resolved.
Disclaimer: All images are copyright to their respective owners and are used by USA Online Casino for informational purposes only.