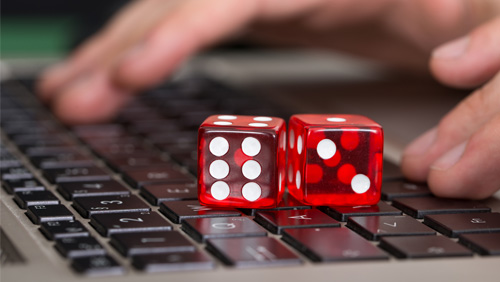 The Vietnamese police have broken up a gambling ring that had been operating during the World Cup this month. Gambling is illegal in Vietnam except for a state-run lottery and a handful of casinos that are not open to the country's citizens. Because Vietnamese can't gamble through legal channels, many look for other ways to do so. Vietnam's criminal code dictates that people who participate in illegal gambling or work to organize illegal gambling rings risk jail sentences of 10 years.

The Bust
The police arrested four people in Ho Chi Minh City and asked several other people to come in for questioning. Their investigation indicated that the gaming was taking place online, and was pulling in gamblers and money to bet on sporting events, such as the World Cup. Vietnamese gamblers, like gamblers across Asia, are looking to get into the World Cup through gambling, and gambling in Asia, in general, has a very long history. Although there is a law against gaming in Vietnam, many Vietnamese citizens flout the law and visit illegal gambling dens to play card games, visit illegal sportsbooks to place bets, or find a sportsbook online to place bets.
Vietnamese police have estimated that this particular betting ring, which was using a Philippines' based gaming company, has netted $26 million from Vietnamese players since 2017. At the time of the arrests, police seized a total of $13,000 in cash, as well as phones and computers. The online gambling website, 12bet, has been in operation since 2007, and police estimate thousands of players have visit-ed the website since 2017. The site exchanges online currency for virtual currency, and then pays out winnings using online currency by placing the currency back in the winners' accounts.
The Problem in Vietnam
This most recent bust highlights a series of problems in Vietnam with regard to gambling. First, the government does not have exact laws regarding gambling at casinos. While citizens are not allowed to gamble, people who have dual citizenship or passports from other countries are able to use those passports to gamble. Often, Vietnamese citizens get foreign passports in order to gamble, which makes the law obsolete.
In addition, Vietnam is facing a tide of legal casino gambling and other forms of gambling in neighbor-ing countries. Their citizens are able to cross borders and gamble, and Vietnam does not receive any of the revenue.
Vietnam is also facing a growing online and mobile gaming threat from surrounding countries, as technology continues to evolve that allows anyone to go online to place sports bets. This technology is almost impossible to stop because, as soon as the Vietnamese government shuts a website down (if it is located in Vietnam), the website can change its IP address and be up again the next day. If the web-site is outside the country, there is little the country can do to close it down.
The country also cannot crack down and stop every illegal casino and sportsbook operating in the country because they are very mobile and can very quickly re-establish their businesses in a different area. This is especially true of betting that takes place during the World Cup and other large interna-tional sporting events.
Vietnam has sought to ease restrictions on gaming for its citizens, allowing betting on soccer matches as long as they are state-sanctioned and placing a cap on betting of $44 per match, which has not been popular with high rollers. Vietnam may need to consider increasing the amount of money it allows on match betting, which can only work to increase the amount of revenue coming into the country.
Disclaimer: All images are copyright to their respective owners and are used by USA Online Casino for informational purposes only.