A new industry report released by the American Gaming Association has shown that the Washington-Baltimore region is now the fourth largest gambling market in the United States. Last year alone the area generated some $1.77 billion in gambling revenue, outpacing New York's $1.57 billion in gross gambling revenue. The new MGM National Harbor, located on the Potomac River, a stone's throw from the nation's capital, Washington D.C., led the way in revenue growth, pulling in $608.6 million in gambling revenue last year after opening its doors in 2016.
Currently, according to the report, the Washington-Baltimore market trails only Las Vegas, Atlantic City and Chicago in terms of generating gambling revenue.
Maryland has long been seen as one of the "most concentrated casino markets in the country", as reported by the Washington Post. After a long-fought effort to expand gambling in Maryland, when the MGM Grand Harbor opened its doors in 2016, it became the state's sixth major casino operation and the first to set up camp in the immediate Washington region.
The report defined the Washington-Baltimore region by comparing casino revenues from the MGM Grand Harbor, Live! Casino in Anne Arundel county, the Horseshoe Casino in Baltimore and the Hollywood Casino in nearly Charles Town, West Virginia.
The choice of casino offerings in such a small, highly populated region in close proximity to Washington D.C. as well as Alexandria, Virginia, and just down the turn pike from Philadelphia and New York City, has meant that increasing numbers of players are choosing to play locally instead of fly across the country to gamble in Las Vegas.

Solid regional and national growth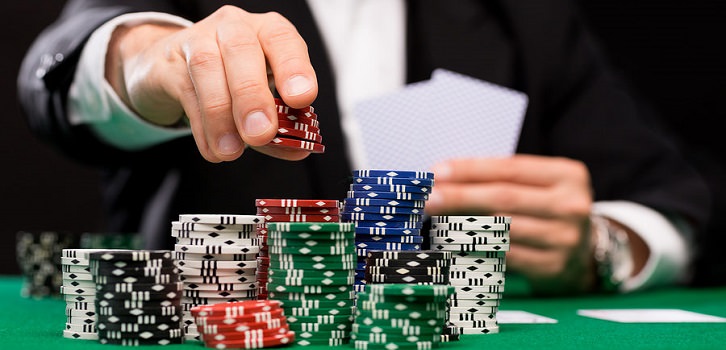 Gambling revenues in Maryland rose 34.2% year-on-year to climb from $1.2 billion in 2016 to $1.61 billion last year. According to the Maryland Lottery and Gaming Director Gordon Medenica, the state is firmly on track for continued revenue growth in 2018, with current revenue estimates put at $1.68 billion so far for the year. Live! Casino opened a 17-story tower next to its existing property in Hanover Maryland, conveniently located between Baltimore and Washington D.C. and the MGM Grand Harbor opened a second-floor gaming space to keep the momentum going.
"It's clear they're not resting on their laurels. We're seeing ongoing investment in the properties, with the addition of both gaming and nongaming amenities," he told the Washington Post. "These investments are clearly designed to attract new customers and spur continued growth."
The report when on to note that nationwide the commercial gambling industry generated a total of $40.28 billion in gross gambling revenue, which excludes non-gambling related revenue streams such as restaurants, entertainment, amusement parks and accommodation.  The 2017 numbers were up 3.4% across the country for 2017.
As a result of the increased gambling activity, states were able to pull down $9.23 billion in tax revenue from gambling activity alone, again not including non-gaming related activities, which now make up a significant percentage of most casino operators' total revenue.
Overall, 20 of the nation's casinos saw sustained revenue growth in 2017 "reflecting strong macroeconomic trends and sustained job growth in most parts of the country," said the report.
"This year's report demonstrates the commercial gaming industry's role as a job creator and revenue generator in states across the country, and we're proud of the industry's steady growth over the past few years," wrote American Gaming Association CEO Stacy Papadopoulos.
MGM leads the way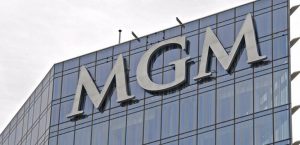 The new MGM National Harbor integrated casino resort is the hands down leader in terms of Washington-Baltimore region casino gaming revenue growth. The operator was able to bring in $58.3 million from slots and table games last month, well up from the $7.5 million it generated in July last year. The casino's 2,954 slot machined brought in $32 million alone in monthly revenue for July, with an additional $26.3 million from table games such as blackjack, craps and roulette.
Live! Casino, as the MGM's main competitor, also had a good month, raking in $47.7 million followed by the Horseshoe in Baltimore at $20.4 million. The state's smaller casinos also showed strong growth in July with the Hollywood Casino pulling in $6.2 million, Ocean Downs generating $8.6 million and Rocky Gap Casino resort reporting $5.2 million in July revenue, leading overall casino revenues in the state of Maryland to be up 5.6% year-on-year after a record $156.5 million in May.
Four or Maryland's six casinos also plan extended renovations this year in an attempt to expand their offerings and remain competitive in an increasingly crowded market.
Sports betting boost
At the same time, the recent U.S. Supreme Court ruling in the case of Christi vs NCAA, which overturned the Professional and Amateur Sports Protection Act, effectively giving the green light to legalized sports betting across the country, revenues are expected to continue to grow. With New Jersey the first to market in passing state legislation to legalize sports betting after the U.S. Supreme Court decision, most major casinos in Atlantic City have opened sports books, with many more expected to follow.
The Maryland state legislature looks set to legalize sports betting in the very near future, with the law expected to come into effect by 2020 further driving growth in the rapidly expanding market.
Disclaimer: All images are copyright to their respective owners and are used by USA Online Casino for informational purposes only.