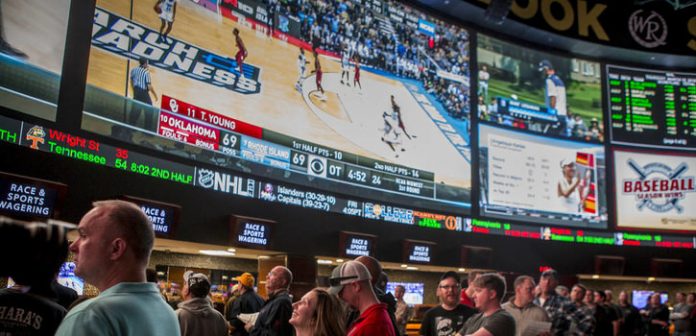 The gamblers in West Virginia had a wonderful weekend of legalized sports betting during their first weekend of activity. Gamers wagered over $600,000 on sports gaming during the first weekend the casinos were open. The state has high hopes that the advent of sports gaming will be another boon to the state's economy. West Virginia has seen hard times recently and is looking to gambling to add to the revenue coffers.
Gaming in West Virginia
Currently, there are five casinos operating in West Virginia, as well as four horse or dog tracks. There is also a casino resort hotel, which is only open to private guests but does offer table games. The casinos also have video lottery terminals, allowing people to play video games that are regulated by the lottery commission. These video terminals include slots, blackjack, keno and different kinds of poker, such as Texas Hold-em. The casinos have slot machines and table games as well. While the casinos have generated hundreds of millions of dollars for the state, there was high interest in sports gaming.
Sports Gaming in West Virginia
Several casinos hope to have sportsbooks after the Supreme Court ruling and passage of the legalization of sports gaming by the West Virginia legislature. Hollywood Casino at Charles Town Races was the first company offering sportsbooks since the state legalized sports gaming. After the Supreme Court ruling, other states besides West Virginia also decided to legalize sports gaming. New Jersey, Delaware, Pennsylvania and Mississippi all have legalized sportsbooks, either at casinos or racetracks.
Hollywood Casino, located about an hour to the west of Washington D.C., offers wagering on several sports including auto racing, basketball,  football and tennis. NFL and NCAA games are popular for betting on, especially the West Virginia games; many people bet on the West Virginia vs. Tennessee game.
The Gaming Edge
West Virginia's casino gaming industry is hopeful that the introduction of gaming will be beneficial for the casinos and racetracks in West Virginia. The state is counting on gaming for gambling tax revenues. West Virginia also anticipates more jobs for its citizens, as the state has the highest unemployment rate of its region. In addition, the casinos and racetracks are hoping to get back some of its market share, especially within the Washington D.C. market. The state lost gaming revenue from the Washington D.C. area when the MGM National Harbor casino opened near Baltimore in 2017.
Maryland tried to pass legislation to legalize sports gaming in their state, but after much debate, the bill failed to pass. The Legislature could pass a bill to have a voter referendum when it reconvenes in January of 2019. But entire state would not be able to vote on it until 2020, because of Maryland's election law. This means that West Virginia has a two-year head-start in becoming the gambling hub of the Washington D.C area. Meanwhile, Maryland Live! at Arundel Mills expanded to include more table games and slots as well as hotel rooms.
Disclaimer: All images are copyright to their respective owners and are used by USA Online Casino for informational purposes only.