Wilton Rancheria has delayed plans to open their casino in Elk Grove, California until 2021. The developers originally planned to open a casino in late 2020, until they announced plans to redesign parts of the venue.

California Casino Costs
In 2017, the Wilton Rancheria tribe and Boyd Gaming acquired 36 acres of land near Elk Grove for $36 million. In addition to the cost of purchase, construction on the new casino is estimated at $500 million. Add to that the demolition cost of a 'zombie mall' on the property plus legal costs battling opposition groups, and a minor construction delay seems perfectly normal.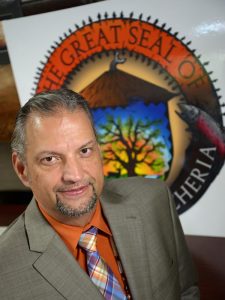 Wilton Rancheria Chairman Raymond Hitchcock explained the nature of the delays in an interview with the Elk Grove Citizen. A few areas needed redesigning, during which time they missed the optimal window for construction to begin.
"As far as an update on timing, we're most likely waiting for the spring to hit, so we're not in the wet season, because we have in-ground infrastructure," Hitchcock said. "And it's an 18-month (construction process). So, if you do the math, that's late 2021 for opening for the project."
The tribe hasn't yet released the final scope and scale of the casino floor and the number of tables and slots to be included, but at least 97% of the total resort space will contain non-gaming amenities. These include hotel rooms, restaurants, shops, and meeting spaces.
Casino Opposition
Shortly after purchase and planning for the new tribal casino, an anti-gambling group called Stand Up for California! sued Wilton Rancheria and the U.S. Dept. of Interior to stall the project. The activist group cited traffic concerns and water usage in a drought-stricken state as reasons to block the casino.
Gambling is illegal in California with a few exceptions. This allowed tribal casinos to spring up over the past decades, since tribal reservations are federally granted lands under the sovereignty of the individual tribes.
But this doesn't stop anti-gambling groups from throwing roadblocks in the way of progress. Even though casinos bring thousands of jobs and millions in revenue to local economies, there is also fear and concern from a minority voice.
U.S. District Judge Trevor N. McFadden ruled in favor of the Wilton Rancheria tribe to continue with their casino plans. However, the opposition isn't going away any time soon. Stand Up for California! recently turned its attention to blocking the Mono tribe from building a casino near Madera.
Disclaimer: All images are copyright of their respective owners and are used by USA Online Casino for informational purposes only.