Many believe American sports changed forever when the U.S. Supreme Court said states could decide whether to legalize sports gambling. With that decision, each state will have the opportunity to pass legislation that allows single sports betting. Previously, only Nevada could have single sports betting. Some people are happy with the inclusion of sports gaming as an option. But, there are others who are not. No matter how people feel, it appears sports gaming is on track to change the fan experience.
How People Will View Sports Betting in the Future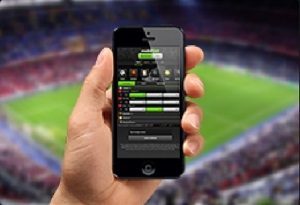 Some experts believe people won't view sports gambling in the future as another form of casino gambling. They will see it as an entirely different animal. The vision won't be of people hunched over slot machines or gaming tables. Instead, sports betting may look more like a Wall Street-type gamble. People may bet on the same team every week over the long haul. Or, they may act more like day traders, who are in for the quick dollar and the large risk. People have a more relaxed attitude about gaming in the 21st century. They see it as a form of entertainment rather than a vice. This means people may be more willing to incorporate sports gaming as another form of entertainment while watching live sports.
The Underground Market and the Potential of Gaming
Before the May decision by the High Court, gambling took place within underground markets. It occurred through old-school office betting pools and illegal bookmakers. However, the rise in technology meant that, increasingly, sports gambling was an online market. People could place bets offshore and online. Gambling economists believe, before the legalization of sportsbooks, as much as $100 million was bet every year on sports illegally.
The number of states that allow legalized gambling is increasing. And, this presents an opportunity for sports gaming to go mainstream. The original estimates for legal gaming market revenue range between $10 billion to $20 billion. This figure is sure to rise as more and more states legalize sportsbooks.
The Future of Sports Betting as Entertainment
Economists who look at the future of sports gaming in the U.S. see it more as entertainment. They envision sports entertainment complexes, such as the growing entertainment area around the new Atlanta Braves stadium. In the past, people would come for a sporting event and then go somewhere else after the game. However, now, people see sports as entertainment features. New stadiums now contain space for bars, restaurants, arcades, and other entertainment features. Fans can come in for a sporting event hours before the game starts and hang out. There could also be gaming at the same entertainment complexes. Fans could order food and drink and place bets in the same venue.
Some people have said this notion of sporting events is silly. They said gambling does not need to be that close to sporting events. But, European markets are already incorporating gaming and sporting events. Teams have gaming sponsors, and European fans can bet on their favorite teams once they get into the arena.
The future of the sports scene in the United States may very well look like any other business. The arena will be an entertainment complex. It will open early so fans can mingle, eat, and drink. They can buy merchandise, watch other games on large screens throughout the building, and place bets. Fans would also be able to stay after the game is over. They could hang out in bars and restaurants, watch other teams on television, and place bets on other teams. The traditional idea of attending a sporting event is turning into an all-day entertainment gaming experience.
Disclaimer: All images are copyright to their respective owners and are used by USA Online Casino for informational purposes only.