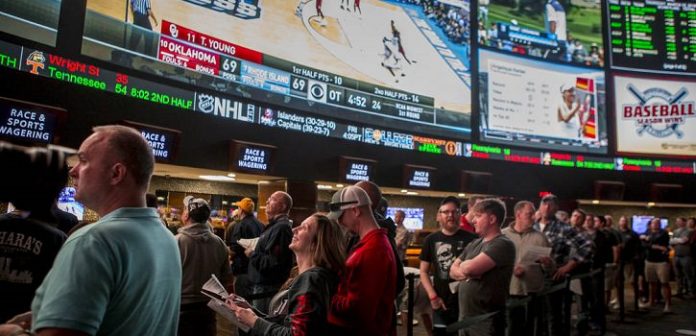 All of those sitcoms about men with gambling problems might be truer than was originally thought. A recent survey revealed that there is a gender gap between men and women when it comes to gambling. While many women enjoy watching sports, not as many women enjoy betting on sports as men do. Also, it appears there is not only a gender gap, but an age gap as well. Many seniors do not view sportsbooks as an option for them, since they only recently became legal in some states.
The Seton Hall Survey
Seton Hall University conducted the survey. The university is located in New Jersey. The Stillman School of Business conducted the Seton Hall Sports Poll. The poll asked adults, mainly in the 18-29 demographic, about their sports betting beliefs. The poll also asked some older adults over 50 about their belief in gambling via sportsbooks. In total, over 1000 people were surveyed by the business school. Seton Hall University is located in New Jersey, which was one of the first states to legalize sports betting. New Jersey sportsbooks opened at the end of June.
The Differences in Gender
Overall, the survey found that among all adults, 88 percent said they would find sports more interesting if they could bet on them. Adults who responded to the survey said that they would watch more live sports and televised sports if they could bet on them. However, while adults in general said they would approve of gambling, women reported being far less likely than men to place a bet. Twenty-eight percent of the women surveyed said they would place a bet now that sports betting was legal. The women reported that they also did not want to include college sports as part of sports betting. Only 35% of the women surveyed wanted college sports to be a part of sportsbooks, as opposed to 51% of men wanted to bet on college and professional sports.
Age and the Gambling Study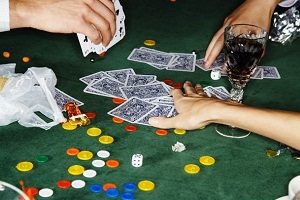 The study revealed several differences between the ages of the participants and the study in two key areas. First, younger adults did not believe that sports gambling could lead to gambling addiction. Less than five percent of participants aged 18-21 believed that if they bet on sports, they would put themselves at risk for gambling. As many as one-third of older participants believed that sports gambling could lead to a gambling addiction. The researchers in the study theorized that the older an adult gets, the more likely they are to know someone, or heard something about someone who has a gambling addiction.
Another result of the survey that differed by demographic is the percentage of adults who were willing to use their mobile phone in order to place a bet. While young adults were willing to bet via their mobile phones, older adults were not. Researchers theorized that this might be because older adults do not use their smartphones at the same rate as younger adults do. Older adults use their smartphones to text and email, but researchers noted they are not as familiar with app use. In the survey, 64% younger adults under 30 said they would be willing to use their smartphones to place a bet, while older adults were not. Only 40% of older adults would be willing to use their smartphones for betting.
The researchers did note they were surprised at the number of older adults who would use their smartphones to place a bet. They stated that their expectation was that the percentage of older adults who would use their smartphones would be in the 20th percentile range. This use of smartphones by older adults indicates an increasing level of comfort among older adults.
Disclaimer: All images are copyright to their respective owners and are used by USA Online Casino for informational purposes only.