Where should you go to get your gambling fix? With so many brick-and-mortar casinos dotted around these days, it can be hard to determine the one which is right for you, without paying each one a visit!
So, to save you time and effort, we've put together a small yet detailed guide to the best hand-picked casinos in the state of Oklahoma. One of the largest gambling locations in the whole of the US offering all of your favorite games!From slots to keno, roulette to craps, baccarat to blackjack, plus all the other top-notch casino features you can expect to find, and additional perks such as their own hotel and spa, dining areas, entertainment facilities and much more.
Map of Casinos In Oklahoma
With over 100 casinos in Oklahoma spread across the state, it's easy to be spoilt for choice when it comes to placing your bets within this state. Gambling as it is today, was only legalized in the towards the end of the 1980's, and at that point only really the Native American Tribes had full permission and freedom to offer different types/classes of games.
Top 3 Casinos In Oklahoma
So what makes WinStar, Choctaw Casino Resort and The Hard Rock Hotel & Casino such a cut above the rest in comparison to the other casinos in Oklahoma? Well firstly, they have all been rated as exceptional on the most reliable reviews sites such as TripAdvisor and Expedia. Each casino homes a multitude of the most sophisticated gaming floors, fine dining areas, excellent parking facilities and additional fun-packed entertainment which can be enjoyed by the whole entire family. So let's take a glance at each casino in more detail shall we?
Choctaw Casino & Resorts
Choctaw Casinos & Resorts are probably the most significant entity within the gambling industry of Oklahoma. They own 8 other Choctaw casinos in the state, with every one homing 100's of slot machines, entire floors dedicated to table and specialty games, as well as poker rooms and lounges for a bit of downtime, and for when the excitement gets a bit too much! All 8 casinos come with an endless amount of options for eating out and consistently put out promotions and vouchers for discounts on meals, the casino itself and other exciting excursions they provide.
WinStar Casino
WinStar Casino are one of the leading casino brands in Oklahoma and also recorded as the biggest Casino in the whole of the USA, homing over 600,000 square feet of gaming space and full-throttle entertainment. They have 7,400 electronic games covering all the classics, over 100 tables and off-track betting. They have an endless amount of entertainment for kids as well as adults, including their Global Event Centre where you can experience live acts and concerts and they even have an 18-hole golf course for those looking to play with more than just a roulette ball. WinStar has over 1,400 luxurious guest rooms, an organic wellness spa and shopping mall.
Hard Rock Café & Casino Resort
Who doesn't like a visit to a good old Hard Rock Café? Well Hard Rock Hotel & Casino in Tusla puts on a whole new, fun-packed experience including everything from exquisitely stylish suites, golf facilities, diners and buffets, nightlife and a relaxation spa. The resort also hosts meeting rooms for conferences as well as event rooms for those extra special occasions. On week nights, the casino put on themes such as Rockin Tuesdays and Payday Thursdays. These usually entail an extra big jackpot or some kind of offer for a discount on their buffet, free chips or a free play on special kiosk games.
Gambling In Oklahoma
Although the state only houses a population of just under 4 million residents (with a very large proportion of them being Native Americans), Oklahoma is recorded as homing the largest collection of tribal casinos anywhere else in the US, and generates billions of dollars every year for the state in tax revenue. Because of the tribal gaming presence in Oklahoma, they are one of the few states permitted to offer both Class 2 and Class 3 gaming categories because of their tribal roots and traditions. This permits them to run non-charity based games such as Blackjack, Craps, Baccarat, Poker, Roulette and more; hence why many casino enthusiasts choose Oklahoma as their go-to place for gambling.
History of Gambling in Oklahoma
Gambling in Oklahoma first came about during the early 1800s, where many of the native tribes from the East part of the world were forced to migrate to a new territory. Legend has it, that this was a time of barely regulated casinos as well as gunfights and shootouts in saloon where poker games were taking place.
The first official form of gambling to be legalized in Oklahoma was horse-racing in the year of 1982. (The state has 3 major horse-racing tracks which are now classed as 'racinos' due to their inclusivity of class 2 slot games). 10 years later the state decided to legalize charity raffle and bingo based games. Simultaneously the tribes began offering bingo games from their territory, which the state government were naturally unhappy about. This is when the tribes began making a conscious effort to push the boundaries of what was defined as class 2 gaming, and this soon resulted in a few heated court cases between both sides.
Fortunately for the tribes, they ended up winning the majority of these legal disputes, and in the year 2000, the government of Oklahoma stepped into the negotiations. By 2002, class 3 gaming was legalized on native lands, and since this ban was lifted, casinos in Oklahoma have generated millions in state revenue over the years, and are responsible for a dramatic increase in employment. These days, visitors from neighboring states (and all over the world for that matter) flock to this casino paradise just for the tribal novelty and experience.
Gambling Laws in Oklahoma
Many states have strict rules and limitations for casinos, particularly in regards to things like card rooms, and certain types of class 2 gaming – which still remains illegal under state law. If the games are charity based i.e. bingo and raffle, these are permitted if the casino operates on tribal ground. Charities must pay a $100 annual license fee to the state and have to be safeguarded by the Gaming Compliance Unit, who regulate and ensure casinos are abiding by these rules. Any horse racing activity must be regulated by the Oklahoma Horse Racing Commission whilst the Oklahoma Lottery is only permitted to sell instant game lotto and tickets through licensed retailers and not online.
The minimum age for anyone gambling in an Oklahoma casino is 21 years (if selling alcohol), and 18 years minimum for all other forms of gambling. There are 60 Native American casinos in Oklahoma that have rules which are slightly odd – these include a $.50 fee on blackjack tables and $1 for craps and roulette. The craps and roulette in Oklahoma are not the same as it is in other major casino locations. In addition to the above rules, cards are used instead of dice and roulette wheels in some of these casinos. Many have come up with some very creative ways to spread these games with decks of cards, so if you want to experience gameplay this way, make sure you head to a tribal casino!
Oklahoma Casino Facts
We've talked about the 3 top casinos in Oklahoma, including the state's gambling laws and regulations, and delved a little bit into the history side too. But what about the rest of the casinos in this gambling paradise?  How are the smaller operators managing to keep afloat in comparison to their competitors and what does the gambling industry really look like and entail? We decided to delve into some facts to put matters into perspective and give some helpful insight.
Slot the lot
According to the Oklahoma Gaming Compliance Unit, Oklahoma state is home to a combined total of 71,000 gaming machines throughout all of their casinos. This includes both Class 2 and Class 3 electronic gaming machines, ranging from slots, bingo, blackjack, video poker and certain specialty table games.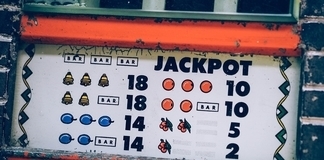 The big boss
The Chicksaw tribe are the largest and most successful casino operators in Oklahoma with the world famous 'WinStar' which has over half a million square feet of gaming space alone. WinStar is also considered the biggest casino in the whole of the USA, even putting it in front of all of its ginormous, Las-Vegas counterparts.
Where does all the money go?
State taxes are often a key part of the agreement with larger scale casinos. The revenue generated is exempt from state, federal and local taxes, however; there can be some exceptions where this annual revenue is split between tribal members and the federal government.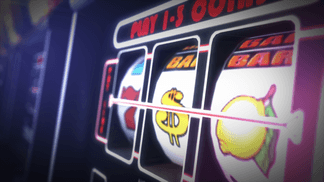 Big sums of cash
Tribal based casinos alone generate more income than Atlantic City and Las Vegas put together. In 2009, this totaled a whopping $26.5 billion in revenue from 425 facilities, run by 233 tribes in 28 states. Tribes receive $4 of every $10 that Americans wager at casinos.
If you're planning a trip to Oklahoma yourself any time soon, there are an abundance of fantastic casinos you can visit, aside from the one's we have mentioned here today. These operators (even the small ones) boast some of the most fun and entertaining experiences for the whole family, and ensure you have everything you could possibly need when it comes to playing your favorite games such as poker, blackjack, craps, roulette, bingo, baccarat and all the traditional games you would hope to find. Here's a full list of all the top gambling operators in Oklahoma.
| | | | |
| --- | --- | --- | --- |
| CASINO NAME | CITY | ADDRESS | PHONE |
| Ada Gaming Center | Ada | 1500 North Country Club Road Ada, Oklahoma 74820-1862 | 580-436-3740 |
| Buffalo Run Casino | Miami | 1000 Buffalo Run Blvd Miami, Oklahoma 74354 | 918-542-7140 |
| Chisholm Trail Casino | Duncan | 7807 N Highway 81 Duncan, Oklahoma 73533 | 580-255-1668 |
| Choctaw Casino Resort | Durant | 4216S. Hwy69/75, Durant, Oklahoma 74701 | 580-920-0160 |
| Comanche Nation Casino | Lawton | 402 SE Interstate Dr, Lawton, Oklahoma 73501 | 580-250-3030 |