Voters in Switzerland have backed a new gambling policy that will prohibit foreign betting sites. 72.9% of voters approved the new Gambling Act according to the final count of the votes. This overwhelming approval of the law comes despite the accusations that the policy includes virtual censorship. The Gambling Act will be enforced in 2019 and will be one of the strictest laws in Europe. The act only allows casinos and gaming firms that are Swiss-certified to do business in the country.
According to the Swiss government, the act will be put in place to reduce gambling addiction. The legislation has already been passed by both houses of parliament.
More on the Gambling Act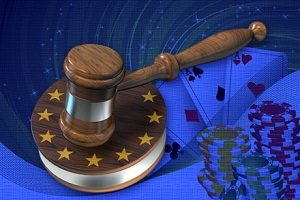 The new bill will allow Swiss companies to provide online gambling to its citizens for the first time. However, it will also block all foreign gambling sites in the country. Opponents of the bill say that this is internet censorship.
Several youth wings of political parties gathered 50,000 signatures concerning the bill. The signatures were necessary for a referendum to overturn the gambling act. According to the Swiss government, the action is necessary to implement stringent rules, like prohibiting known gambling addicts, which will tackle the overall gambling addiction issue.
Justice Minister Simonetta Sommaruga stated that the act would be "indispensable" in the fight against problem gambling. She also said it would permit the government to tax gambling and direct revenues to fund anti-gambling efforts.
Gamblers in Switzerland spend about 250 million Swiss francs ($253m; £189m) every year on unregulated foreign betting sites, according to the government. Campaigners claim that this move will end up costing the government money, since the new act increases the taxable winning threshold from 1,000 Swiss francs to 1 million.
Luzian Franzini, co-president of the Greens' youth group, told the AFP news agency before the Gambling Act vote that the law set "a very dangerous precedent." Franzini said there is a generational gap between the older lawmakers who passed the act and the younger voters who do not approve of the law.
"They may not really have understood what this could do to the internet," Franzini said.
Additional Referendums
Voters have also rejected a new Swiss law, which would have banned commercial banks from creating money when they lend. Over three-fourths of the voters were not in favor of the Sovereign Money Initiative. The initiative would have allowed only the Swiss National Bank to create money in Switzerland.
Voters also opposed a bid for the 2026 Winter Olympics in a recent local referendum. Fifty-four per cent of voters in the southern canton of Valais voted against a proposal to pay the town of Sion to be the Olympic Games host. The vote makes the fifth time the electorate has turned the plan down.
New Gambling Rules by Sky
Sky has recently introduced new rules for gambling as well. When the next Premier League season begins, only one gambling advertisement will be permitted during the commercial breaks. This rule will also apply during live football games on Sky Sports. Problem gamblers can even choose not to see any gambling advertisements during the game at all. The advertisement slots will be open to other advertisers and brands.
Sky is significantly reducing TV gambling ads, limiting the number of ads from gambling companies that can appear during its programming. Sky is also introducing new tools that will protect UK citizens who are susceptible to the problem or compulsive gambling.
AdSmart Technology
AdSmart Technology is currently under development by Sky. The technology lets people block gambling-related advertisements when viewing Virgin Media TV or Sky platforms. This will be implemented from June 2020 across more than 140 channels. The channels including Sky Sports when viewers are watching TV platforms that are AdSmart-enabled. Currently Sky+HD and Sky Q have AdSmart Technology; Virgin Media will be equipped with this feature in 2019.
The goal of AdSmart Technology is to make it easier for people who have voluntarily excluded from gambling operators or have a gambling addiction not to see advertisements that exacerbate their issues. Another individual is not able to block ads on a gambler's behalf.
Stephen van Rooyen, Sky's UK and Ireland CEO, states: "Our customers are worried about gambling ads on TV – and we understand their concerns. That's why we've committed to limiting the amount of gambling ads on Sky and better protecting those vulnerable to problem gambling."
The regulation is that only one gambling advertisement can be shown per commercial break. Viewers have the option of excluding themselves from seeing the ads. The advertisements can include commercials for online casinos, as well as poker ads and commercials that showcase sports bookmakers. The self-exclusion ban will be applicable at all times, even if a problem gambler is watching a game in the middle of the night.
Research indicates that the timing and frequency of gambling ads, especially late at night, when people with mental health issues are more susceptible to temptation and likely to react to the ads, can create challenges when it comes to responsible gambling.
The Legalization of Gambling Commercials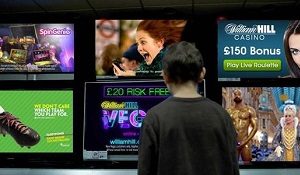 Radio and TV advertisements for gambling were only made legal a decade ago. These ads can also be shown after the p.m. watershed, unless a live game is being broadcast. The advertisements have led to a significant increase in gambling advertisement. A few months ago, a BBC investigation revealed that 95% of the television advertisement breaks during live UK football matches included at least one gambling ad. In worst cases, viewers saw that one in every three ads was for a gambling company.
Sky's decision to reduce gambling ads comes as the government deals with growing pressure to prohibit gambling commercials across all radio and TV content before the p.m. watershed. Citizens are concerned that young sports fans are being exposed to high amounts of betting and gambling promotion during live sports events. This subconsciously normalizes gambling and could make younger viewers feel as though gambling is a social event they should engage in.
However, others who are in favor of the advertisements say the ban misses the point, since a significant amount of gambling happens at night.
Sky's mechanism is in place to provide people with the tools that will assist them in taking control of their gambling problem. Protection against tempting advertisements is one way to do this.
Sky will make their efforts public through charities, since gambling is seen as a public health issue. Sky also intends to look for opportunities to have a presence in NHS surgeries. The organization will also continue to be a supporter of GambleAware.
The Gambling Commission also published a report which estimates that several of the over-16s who were classified as problem gamblers has increased by a third in three years to around 430,000 people, although the rate of problem gambling is "statistically stable" at 0.8% of over-16s. Over two million are estimated to be at risk for gambling addiction or problem gamblers.
Gambling Addiction in the EU
In February 2019, The Verge also reported on gambling in the EU. A woman whose online handle is CadenceLikesVGs said that she realized she was struggling with gambling. While the EU is cracking down on the casinos and advertisements, she says she was opening the loot boxes for video games.
Cadence wanted to remain anonymous, but did state in a recent Reddit post, "I can't do this anymore. It is a problem. But I can't spend money on PoE, because I know that it's a slippery slope that won't stop until I spend everything."
Path of Exile (PoE) is a free-to-play role-playing game that sells loot boxes. The game is published and developed by Grinding Gear Games a game studio based in New Zealand, and it was acquired by the Chinese tech company Tencent last May. The acquisition has not scared most of the players away. The loot boxes are also appealing—especially to problem gamblers. "People tend to jump on the loot boxes thinking they'll get a deal, but that's not how gambling works," Cadence said. "The house always wins."
Disclaimer: All images are copyright to their respective owners and are used by USA Online Casino for informational purposes only.