Everybody loves slots. They are fast, easy, super fun and a great way to pick up some extra cash.
One of today's most popular staples at land-based and online casinos alike, the slot machine is a casino game that nearly every single player has tried at some point in time. Its basic game structure and flashy yet familiar visuals are both comforting and enticing. Real money slot machine games draw players in, sometimes for hours upon hours without them even realizing it. Slots are immersive, slots are fun, it's been said there's a slot for everyone!
Cool fact – did you know that in Australia they call it online pokies?
Top Online Casinos To Play Online Slots
How to pick the best online casino to play real money slots
Security
First and foremost, when it comes time to play online slots for real money you must consider the level of security that an online casino offers. All of the casinos reviewed here at USA Online Casino have been proven to be secure and trustworthy; they all feature industry-standard security protocols, personal data protection, and a quick, efficient system for banking transactions. Choose a casino from our comprehensive list – we've already reviewed and determined that these establishments meet the high standards that all players deserve.
Promotions
The promotions offered to both new and existing players are an important aspect that can distinguish average casinos from superior casinos when making your selection. Almost all casinos will offer welcome bonuses for new player sign-ups. Choosing the most favorable bonus will enhance your bankroll, extend the duration of play time, and, best of all, increase your potential winnings. Be sure to browse the wide range of latest bonus offerings we've reviewed at USA Online Casino and remember to read the fine print before selecting the perfect bonus.
Variety
Game selection is the next point to keep in mind. If you already have some experience with real money online slots, you'll want to check the list of available games to ensure that the casino offers the ones that you're most interested in. If you're entirely new, it's important to browse the options and see what catches your eye. Whether you're a beginner or experienced player, it doesn't make sense to choose an online casino with a limited portfolio of games. Make sure you'll have a chance to explore outside of the familiar.
Start to play
After covering these critical considerations, you've gotten the serious stuff out of the way. The only thing left is to actually get started, and this is where the "online" part of an online casino really comes in. All players are free to choose how they want to play, and they have total control over their experience. Enjoy the flexibility you have to play however, wherever, and whenever the mood strikes you.
TYPES OF ONLINE SLOTS
Classic Slots
Today, the basic 3-reel slots that resemble Fey's first slot machine are also known as classic slots. Classic slots are more minimalist than 5-reel slots, which are more commonly found in modern casinos. Each reel contains ten to 32 symbols, and the number of possibilities determines the odds and payouts. Depending on the design of a specific machine, the player either presses a button or pulls a lever to spin the reels. To win, the player must get three of the same symbols in a row. The simplicity and nostalgic quality of these older machines appeal to beginners and seasoned players alike.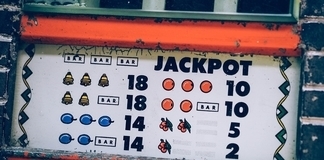 Video Slots
The first video slot machine appeared in 1975, and the new technology completely changed the gaming world. Video slots use an RNG, a random number generator, instead of physical mechanisms. The possible number of paylines, quality of graphics, and bet amounts are just a few of the options that were expanded past what the traditional slot machine could achieve. Bonuses, free games, and progressive jackpots were other enticing elements that could now be added with this new technology. The introduction of video slots coincided with video poker, and both games saw a sharp increase in interest that can still be seen today.
Straight Slots
Also known as flat top slots or static slots, these slot machine games are simple. In fact, all of the first slot machines were straight slots. Straight slots contain a single payline, one jackpot, and no bonus games. At one point, almost all slot machine games had a fixed top jackpot. These offer a lower top prize for the winner, which means they are typically less popular with players. However, it's important to note that the chances of winning are far higher than the chances of winning a progressive jackpot.
Multiple Payline Slots
This is a large category of slots that contain multiple paylines, including any slot machine that allows for multiple winning combinations. Classic slots contained just a single payline – three identical symbols in a row, or some other designated combination. The newer slot machines have multiple paylines on five reels, and the multiple winning combinations allow the player to bet on any number of paylines. The higher the number of winning lines, the greater the chances of winning. However, this often comes with higher bet amounts as well.
Progressive Slots
Sometime after the introduction of video slots, progressive slots were released. They were a natural development that came with the technology of video slots. With progressive video slots, the jackpot increases over time. It grows as more and more people play the game. The game calculates a small percentage of each bet and adds it to the jackpot until it is hit, at which point the jackpot amount is reset. A standalone progressive is specific to a machine, but video slots also allowed games to be linked, which means that the progressive jackpot feature doesn't need to be limited to one machine. Similarly themed games are sometimes linked together to pool even bigger jackpots.
3-D Slots
A relatively new and lesser known variation, 3-D slots have been proclaimed "the new generation" of video slot machines. As the name suggests, they include advanced 3-dimensional animations. Like other video slots, the games are usually centered on a theme, but 3-D slots also feature a character and narrative to match. These are often based on stories or images from pop culture, and the symbols move around in unexpected ways when features are triggered. This new wave of slot machines has allowed designers to get more creative with the graphics and sound effects, pushing the boundaries in the world of gaming.
Start Playing Now At the #1 US Online Casino
ONLINE SLOTS TIPS AND TRICKS
For the most part, it's easy for players to learn how to play slots, but more importantly, they want to know how to win. However, the inarguable fact of the matter is that slots are random. It's just true. If you sense a lucky machine or an oncoming winning streak and base decisions on your perception, it can lead to disastrous results. Follow our advice about how to ensure that you have fun and get the most out of your experience with slots.
Take Advantage of Free Play
Get comfortable! It's true that slots are one of the easiest games to pick up at a casino, whether physical or virtual, and that's one of its main appeals. You don't need to be a rocket scientist to play. But, that also doesn't mean you have to jump into betting right away. Playing for free is always a helpful option for starting a new session of any kind of game. Use it to maximize your enjoyment and get the ball rolling. Especially if you're hesitant to start using your bankroll right away, this is a great way to get warmed up. Similarly, if you feel the need to lower the stakes in the middle of a session, you can use this option later on to take a break from playing slots with real money.
Debunk the Myths
Before you play, do your research to see what's true and what's not. For example, there's a common, widely-discussed belief regarding slot machine payoff cycles. The idea is that the machines have hot cycles during which they result in payouts, and they have cold cycles when they result in a string of losses. This is an important thing to remember: every single spin of a machine is a random event. These events occur independently of each other. Machines have no memory, so their past wins and losses don't factor into the results of spins that follow. While this may come as a disappointment initially, try thinking of it this way: at least it means that the odds are fair for every player on every spin of the machine.
Sign up for a Membership Program
Your streak of luck at slots may be up and down at times, but one thing is always certain: for some reason, casinos are especially fond of their slots fans. Participating in a rewards program or signing up for a membership can be very beneficial for frequent slots players. By joining, you're giving yourself the chance to play to your heart's content while also receiving bonuses as well as other comps. In general, try to be aware of the possible perks you could be benefiting from while you play, whether you're part of a program or not. With that said, make sure that perks aren't the primary driving force when you play – you'll end up burning through your bankroll.
Stay Clear-headed
You may have a solid grasp of how different slot games work, but do you know yourself? As a responsible player, you must identify your personal tendencies as a gambler. Each individual has his or her own strengths and weaknesses and developing a serious gambling addiction is a very real risk. To avoid the dangers of that situation, it's imperative that you be prepared. These precautions will give you peace of mind as you play. See the next tip for one important way to ensure a good time.
Money Management
Here's a specific aspect of knowing yourself as a player. It is essential to learn where to draw the line. While different sources can vary greatly when it comes to gambling tips and strategies, the general opinion on managing finances is resoundingly unified: set limits. Be careful with your money, and only bet what you can afford to bet. Setting reasonable guidelines and keeping track of your bankroll will lead to a longer and more enjoyable session.
Know When to Bet What
As we've covered, playing slots as a whole largely depends on luck. A common piece of advice for playing slots is to always bet maximum credits. This isn't always the best method, but you should try to play using higher denominations when possible. Why? Although you can't influence the outcome of a spin, that doesn't mean you should consider all spins and all machines equal. It's important to compare average payout percentages for different machines.
SLOT MACHINES FACTS AND TRIVIA
Slot machines are everywhere – in casinos, on websites, and in the movies, with many references in today's art and culture. Here are some interesting facts and trivia about the history of slot machines.
The World's Largest Tournament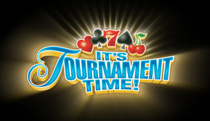 According to the Guinness Book of World Records, the world's largest slot machine tournament took place on April 30, 2016. The tournament was organized in celebration of the 21st anniversary of Muckleshoot Casino in Auburn, Washington, USA. A total of 3,173 players attended the free event, which awarded more than $100,000 in cash and prizes to its participants. The tournament's winner received $21,000 and a trip to Las Vegas, where they went on to take a shot at winning $1 million in a championship event on September 28, 2016.
Just Twenty-seven Cents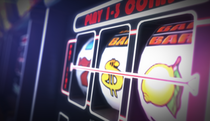 In the United Kingdom, one of the most significant online casino wins originated from a 20-pence spin. A fisherman was playing Hall of Gods, a popular online slot game and started his session with just a 20-pence turn, which is roughly the equivalent of 27 cents in U.S. dollars. The player, who wished to remain anonymous, played until he received a total of £5.4 million in winnings. That's an impressive total of roughly 7.4 million in USD!
Double Winnings
Just after the Mirage Casino opened in 1989, a man named Elmer Sherwin visited the casino and won $4.6 million from a Megabucks slot machine. The Megabucks machine is a dollar slot machine with a jackpot that requires a $3 bet for the top prize. The jackpot would reset at $7 million, and the chance of winning the grand prize was less than one in ten million. A 76-year-old World War II veteran at the time, Sherwin used the money to travel the world. In 2005, the now 92-year-old man sat down at another Megabucks machine, this time at the Cannery Casino, winning the top Megabucks slot machine jackpot worth $21.1 million. He used his winnings to help support his family and donated much of the money to charity.
SLOT MACHINES SUCCESS STORIES
Felicity, Vermont
"Early last month, I had just come back from a long vacation in Montreal with my hubby and kids, and as a keen slots player, I hadn't been able to hit the machines for over 2 weeks, so I was naturally excited to sit down to my beloved 'Panda's Gold' on my favorite online casino – CoolCat.
I thought I would take it slow, seeing how much we spent on the holidays. So my first game was for $5, and on my 4th spin I managed to get 3 wilds which threw me into a bonus round. I was given 15 free spins, and didn't get anything on any of them. Put another $5 wager forward, spun the reels thinking I was going to lose it on my next go – then all of a sudden, 3 adorable looking panda heads pop onto the reels! With my drawing wins I made $25,000! That's the best I've ever done on a slot, I got myself a new set of wheels the next day and my family and I have got another 3 holidays scheduled before the end of the year now! Happy lady!"
Frequently Asked Questions
How do you play real money online slots?
The simplest way to start playing online slots for real money is to select a suitable online casino where you would like to play. Browse our reviews to look through the variety of casinos we've already determined to be reputable and trustworthy. They all feature high-level security protocols, superior game variety, top quality designs, and quick payouts. Once you've selected the online casino of your choice, it just takes a few moments to log in or register for an account. Choose a slots game to begin your session with and start with free play to get used to the game. When you're comfortable, head to the cashier page to make a deposit and play with real money – you'll finally be on your way to real winnings. Most slot machine games are available on your computer, tablet, or phone, so you have the freedom to play wherever you want.
How do you improve at playing online slots?
Once you've familiarized yourself with the types of games and slots-specific jargon, you'll develop an understanding of the game beyond simply watching the visuals flash across the screen. You'll understand the mechanics, specifics about different games, and the details of how payouts are determined. As you continue to play, keep that information in mind so that you can see how it applies. Another thing you need to keep in mind, however, is that the odds can be difficult to beat. Always remember this because it can mean the difference between an enjoyable, profitable slots session and a disappointing, even disastrous run. Choose your games wisely and be conservative with your bets if you have a modest bankroll.
Is it true that there are server-based slot systems that can be used to lower odds, thus decreasing a player's chance of payouts?
As it turns out, this rumor is actually partially true. There is now technology for slot machines at land-based casinos to be connected as part of a network, allowing settings to be changed quickly from casinos' back offices or control rooms. Before, these changes were less convenient to put into place – they would require manual adjustment of each individual machine. The potential changes include machines' denominations to perhaps the more concerning matter of payouts. Most machines are now run on this system, and there's been some controversy regarding this development as there's suspicion regarding what a casino can control. However, the simple fact is that strict regulations are in place, and these changes would be illegal. In addition, nothing can actually be modified while a player is using the machine – that means that nothing can be done to influence a particular play. The short answer: technology does exist to make adjustments to slot game conditions, but they will never affect a specific game that's in play. For the most part, the system is used to adjust machines' available denominations according to peak hours, the same way that minimum bets at table games are adjusted according to how busy the casino is at certain times.
Are there online casino bonuses that can be used on slot machine games?
As with most other games at online casinos, yes, under certain conditions. The majority of online casinos that have solid reputations, including all of the casinos reviewed by USA Online Casino, will offer different bonus options for different games. Take your time choosing a bonus as most of them come with fine print that specifies which games they can be applied to and in what situations. Double check the terms and conditions for whether or not a bonus can be used for slot machines in order to be sure it's the most advantageous one for your needs.
Start Playing Now At the #1 US Online Casino