Making beer has been a practiced art form since ancient times. Over thousands of years, brewing has become widely developed by different cultures and undergone several transformations to achieve the taste and effect beer-drinkers are so used to today. With breweries popping up around the world left, right, and center, it can be difficult knowing which one is going to provide you with that perfect pint.
Whatever your taste in tipple, you can be sure to soak up the atmosphere and give your taste buds a pub-pleasing experience inside some of Nevada's best and most illustrious breweries!
Big Dog's Brewing Company, Las Vegas, NV
Located in downtown Vegas, Big Dog's Brewing Company have been churning the hops since 1993, and have over 8 signature brews along with 3-10 seasonal and reserve brews boasting the most exciting, flavorful blends.
Some of their most popular and specialist beers include Red Hydrant Brown Ale, Black Lab Stout, War Dog Imperial and Lake Mead Monster. Another key feature about this place is their own Casino, where they home over 35 casino machines providing Video Poker, Keno, Slots and Video Blackjack.
Brasserie Saint James, Reno, NV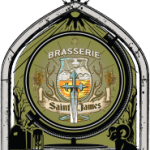 Situated on top of a beautiful natural spring in Reno, the Brasserie Saint James is an archaic-style tavern serving the ultimate craft beers as well as the most delectable, home-prepared food within its vintage restaurant. It has won countless awards over the years, including winner for the most coveted 'Best Mid-Size Brewpub' and 'Brewer's Nation Award of Great American Beer.' They serve up everything from traditional light beers, black lagers, pale ales, and hoppy specials.
Crafthaus Brewery, Henderson, NV
Owned by husband and wife Wyndee and Dave Forrest, these guys have been home brewing the tastiest malty, hoppy and bubbly-infused beers for more than a decade. 4 years ago, they decided to turn their hobby into a full-time passion and soon after, Crafthaus Brewery was open for business! These days they have an extensive selection of craft beers and seasonal beverages, as well as tasty bar-style snacks and meals such as pizzas, cheese boards and charcuterie plates, all of which accompany the drinks perfectly.
Bad Beat Brewing, Henderson, NV
Bad Beat Brewing is another establishment offering the finest in craft beers, hard cider, taps, and soft drinks. They began serving up brews in 2014, with an initial capacity of 40 beer barrels. Today they have nearly triple that amount as well as a barrel aging program. All brewed from barrel to bottle, by hand, in their very own tap house. They do not serve any food other than chips, but it's a great place to stop off for a cold one while you play some giant Jenga and steel tip darts.
IMBIB Custom Brews, Reno, NV
The name of this brewery specifically means "to receive into the mind" and that's precisely what you can expect when you step foot into this beer bistro. These guys have been in the business for almost 20 years and are renowned for their old-world, fresh barreled crafts and extensive variety of hoppy, malty, and easy-drinking brews. They also give their guests exclusive tasting sessions where they can sample all different kinds of beers, while learning some brewery basics at the same time.
Ellis Island Brewery, Las Vegas, NV
Not your typical brewery, Ellis Island is also a hotel & casino that has been a favored establishment among locals in Las Vegas for nearly 50 years. Located just a block away from the main strip, they have been dubbed the number one brewery in Nevada at one point, pouring over 1 million glasses of beers per year. They were also credited for being the "Best of Las Vegas" by the Las Vegas Review Journal in both 2015 and 2016. They have 6 permanent brands ranging from dark to light, as well as a tender variety of seasonal flavors too.
Great Basin Brewing Company, Sparks, NV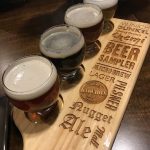 Said to be the oldest brewery in the state of Nevada, the Great Basin Brewing Company is also responsible for Sparks Brewery and the Reno Brewery. Both are complete with their own restaurants which serve tasty, perfect beer-pairing snacks and savory delights. When it comes to wrapping your lips around a pint glass, these guys sure know how to please and home almost 10-14 beers on tap, with many seasonal and limited editions regularly on offer.
Tenaya Creek Brewery, Las Vegas, NV
Tenaya Creek Brewery was originally a fine-dining restaurant and brewery when it opened its doors in 1999, but they soon came to realize their hearts were more in the craft of the craft rather than the food side of things. These days, they have their own brand of beers throughout multiple states including Nevada, Southern California, Arizona, Utah, and even Canada. You can even find their brews circulating the skies, as they are one of the key beer suppliers for Allegiant Airlines.
Triple 7 Restaurant and Microbrewery, Las Vegas, NV
Known for their award-winning micro brews, as well as being the home to 6 different varieties of the freshest hand-craft beers. Triple 7 has everything you could want in one place, including facilities for watching your favorite sports as well as a restaurant serving up delicious American-themed cuisine; juicy steaks, succulent ribs combos, gourmet burgers, hand-made pizzas, scrumptious sandwiches, and they even have their own sushi bar!
Sin City Brewing Co., Las Vegas, NV
Owned and managed by award-winning brewer Richard Johnson since 2003, Sin City Brewery truly lives up to its name with their devilish signature craft beers in 5 savvy, tasty varieties including: Sin City Amber, Sin City Light, Sin City Stout, Sin City IPA, and Sin City Weisse, using nothing but raw ingredients and strict, traditional brewing methods in adherence to the 1516 German beer purity law. They're the only Las Vegas brewery said to supposedly still use this method!
Cheers!
Obviously wherever you choose to wet your whistle in Nevada, there are an abundance of craft-specializing establishments and microbreweries every few hundred meters. But if you are looking for true high quality beer in the 'Silver State', these are certainly some of the places made to satisfy!
Disclaimer: All images are copyright of their respective owners and are used by USA Online Casino for informational purposes only.