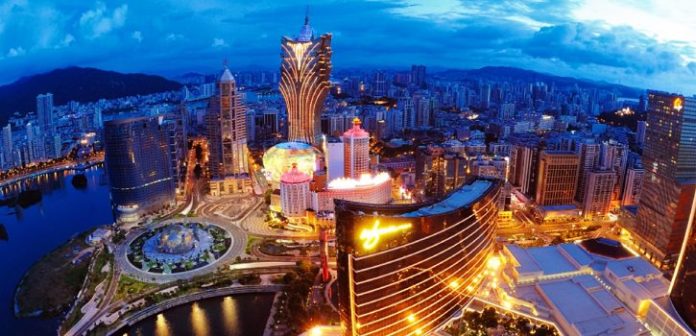 A "high roller" is an individual who gives a casino the opportunity to win huge amounts of money quickly. A high roller can stake up to $1 million per hand. So, he or she is in a position to influence the interim bottom line of a casino considerably. Because of their capacity to influence the short-term profits of host casinos, high rollers receive special treatment.
High rollers in Macau
High rollers are high net-worth individuals and are usually millionaires and billionaires. In most cases, casinos refer to them as "whales." A high roller will most definitely be in the company of a private entourage, including close confidants and bodyguards. Some high rollers in Macau include Bruce Willis, Tiger Woods, Larry Flynt, William Bennett, Dennis Rodman, and Mike Aponte.
Because high rollers have varied backgrounds, they prefer to play a broad range of casino games. Most "whales" prefer playing baccarat. But, you can also spot some high rollers playing other games, such as craps, blackjack, pai gow, and roulette. Other high rollers may choose to play slot games in Macau for a lot of dollars per spin.
The advantages of being a high roller in Macau
In most cases, establishments in Macau make it their responsibility to offer special services to high rollers. They will make the necessary arrangements to guarantee the various needs of their high rollers are always taken care of.
High rollers prefer to visit establishments, such as the City of Dreams Macau, Venetian Casino Resort, and the Sands Macau. You might also spot them at the Wynn Macau and Grand Lisboa Macau. High rollers know each of these establishments has five-star hotel rooms and pricey minimum bets. They also promise an unforgettable gambling experience. Additionally, these establishments have some of the most experienced staff members who understand the needs of high rollers.
High rollers enjoy other benefits, including shopping sprees, penthouse suites, chauffeur services, private parking areas, and private gaming rooms. They also receive invitations to exclusive parties and have private meals prepared by some of the world's best chefs. In addition, they have personal account managers and can play on high-quality golf courses.
Additional amenities offered in Macau establishments
Establishments in Macau utilize a "theoretical" formula to establish the best additional amenities to offer their high rollers. This formula takes into consideration certain aspects. This includes a "whale's" stake per hand and the time a high roller spends playing at casino tables. They also consider the "whale's" average number of hands per hour and his or her skill level
There are many factors to consider when determining the "theoretical" formula of high rollers. But, many casinos in Macau make it easier for them. They tell them exactly what extra services they will receive if they choose to play at their establishments.
Some establishments offer VIP programs to all players, even those with small bankrolls. Doing so gives every player in the casino, regardless of his or her bankroll, an opportunity to participate. In most cases, VIP programs have a couple of levels that offer particular perks, including free chips and big bonuses. Usually, the extra benefits increase each time a player advances to the next level in a given VIP program.
Transportation and accommodation
The high-roller experience in Macau starts the minute a "whale" touches down. When a high roller flies into Macau, he or she will land at either Macau's or Hong Kong's international airport. He or she could also land at Zhuhai Jinwan Airport in China. All the above destinations offer luxurious amenities and people know the airports for their steadfast services.
A high roller will most definitely find his or her car waiting once he or she has arrived. A chauffeured car from the casino will wait for high rollers on the tarmac to take them to the hotel.
Once in the hotel, the casino will give the "whale" the best available room. The casino will also treat him or her to plush services. Establishments book the best suites in advance to give high rollers an easier time settling in.
As a high roller in Macau, you are free to hang out wherever you want. Depending on what a high roller wants to eat, he or she can visit any restaurant he or she chooses. Most of the time, host casinos in Macau will recommend some amazing restaurants to their high rollers. Additionally, host casinos may recommend the best nightclubs in Macau. They want to ensure that high rollers have a memorable experience in the city.
A high roller will most likely attend a VIP or private night out or dinner in a stretch limo. At the event, the "whale" enjoys VIP treatment. Some "whales" have to visit cigar bars and the gentlemen's club while in Macau. Macallan in Galaxy Hotel and Divino Ultraclub at the AIA Tower are the best cigar bar and gentlemen's club, respectively.
Gaming, Dining, and shopping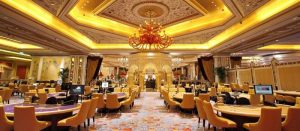 High-limit rooms in Macau are lavish and accommodating. Venetian Macau has a well-known high-limit room. The room's design offers a luxurious and memorable gaming experience to high rollers. Venetian Macau has a wide range of gorgeous features. It has 52 table games, including sands stud poker, baccarat, blackjack, and roulette. It also has a massive Ruby Room with about 14 baccarat tables. The high-limit room also has a slots room with more than 156 slot machines and VIP slot rooms.
Casinos in Macau provide elegant private rooms to high rollers. Most establishments in Macau also go out of their way to ensure "whales" are absolutely comfortable in their private rooms. They provide high-quality catering, massages, and spa amenities. If a high roller isn't gaming, the host casino will make sure he or she is having a wonderful time. Macau has some luxuriously designed and world-class restaurants to give guests the best possible experience. These kinds of restaurants are where "whales" get reservations and comps while in Macau.
Entertainment
Macau also provides a wide range of high-quality entertainment. If a high roller isn't gaming, he or she can choose to attend a boxing match. These events welcome high rollers and offer them VIP treatment. Additionally, they can choose to attend a variety of other fun activities, such as concerts and events. High-profile musicians and celebrities usually grace most of these concerts and events.
Nightlife in Macau is amazing and high rollers have the opportunity to experience it. High rollers mostly visit top clubs in the city in stretch limos. And, once they enter, the clubs treat them very well. The clubs can arrange a grand entrance to receive them. A club can also arrange for the high roller to make an entrance on a Roman chariot. All this is to make high rollers comfortable and guarantee that they are having a wonderful time.
People consider Macau to be the Vegas of Asia and it has a lot to offer, especially to high rollers. High-limit rooms in Macau are luxurious and designed to give high rollers the best time possible. When a "whale" visits a host casino in Macau, he or she receives red-carpet treatment. He or she also gets to play in luxurious poker rooms and enjoy private slot machines.
Disclaimer: All images are copyright to their respective owners and are used by USA Online Casino for informational purposes only.