In Australia, there have been increasingly strident calls for a change in the country's gambling laws. Researchers have labeled Australia as the country with the largest number of losers. Australians lose more money gambling per capita than any other country. Several states in Australia have become more and more focused on the notion of responsible gambling.
To try to create more responsible gambling practices for businesses, two agencies launched a program for responsible gambling last month. Liquor & Gaming New South Wales teamed up with the International Center for Gaming Regulation. The center has its headquarters at the University of Nevada – Las Vegas. Together, the entities hoped gambling companies would share knowledge and information. They want to improve responsible gambling practices in Australia and the Asia-Pacific region.

Australia's Gambling Problem
Australians lose an average of $16 billion a year to gambling. That amounts to around $900 for every man, woman, and child. Gambling losses for Australians are double the losses of gamblers in the United States. Australians lose twice as much money as their next closest competitors, Singaporeans.
Australians love to gamble. They place millions of sports bets each year. They go to large casinos to gamble and spend a weekend at a resort. They play online games.
However, many critics of the gambling industry point to two major problems with gambling in Australia. First, the rampant abuse of electronic gambling machines — called pokies — by gamblers in the country. Second, each state has its own rules for governing gambling. Therefore, it is difficult to enact legislation nationwide. Gambling laws vary from state to state, so there are no policies focusing on responsible gambling laws.
Pokies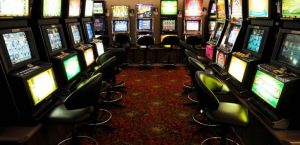 Critics of the gambling regulations in Australia point to the Wild West atmosphere surrounding pokies. For example, you will find pokies nearly everywhere there are customers. You can find them in bars, restaurants, shopping centers, grocery stores, and movie theaters. They are within reach of children and teenagers. Because they are everywhere, problem gamblers find it very difficult to quit playing them. Pokies only account for 25 percent of the gambling business in the country. Research indicates that they are the source of much of the gambling problems in Australia.
The New Partnership for Responsible Gaming
The gambling commission and the International Center for Gaming Regulation held a gaming regulation training program for regional countries. The program focused on collaboration and creating best practices for responsible gambling. Before the program began, the agencies asked for feedback from other gambling agencies and government regulators. They wanted to know what training the participants were interested in. The participants wanted information on ways gambling businesses could work on practices for more responsible gaming. Discussions focused on topics, such as self-banning, addiction recovery and awareness, fraud, and company policy.
There were regulators and businesses from 15 countries and jurisdictions. Participants met and talked for a week during the training program. While there were no definite agreements, many of the participants discussed their hopes for the future. They hope that companies and gambling regulators can work together to make gambling safer. They want people to be able to gamble and enjoy themselves in a form of entertainment, without addiction. If companies and regulatory agencies can work together, there may be more regulation, but also more cooperation.
This collaboration seems to signal a shift in the mindset of companies in the Asia-Pacific region. Instead of railing against restrictions, the companies want to practice good corporate responsibility. After all, gambling companies want their customers to keep coming back—for entertainment and a little excitement.
Disclaimer: All images are copyright to their respective owners and are used by USA Online Casino for informational purposes only.