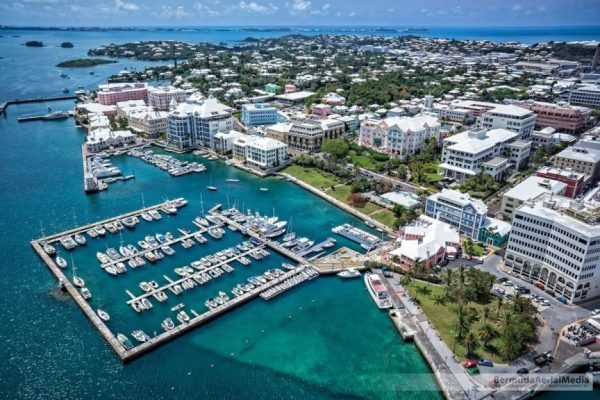 Jamahl Simmons, the Tourism Minister for Bermuda, will be pleased at last to hear of reports suggesting that Congress has finally decided to debate the issue of regulating casinos.
This is a discussion which Simmons has reportedly been fighting to have heard for some time now, so the current news that the waiting and delays are over will be very much welcomed by the Tourism Minister.

What the Delay Has Been All About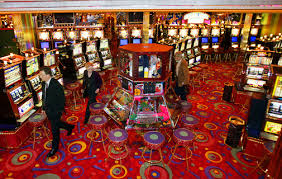 This news comes after a succession of activity between The Bermuda Casino Gaming Commission (BCGC) and their past members, with claims surfacing in the commission that some people were trying to delay the talks and were set against working as one to produce the much-needed list of regulations.
The BCGC is known to have been working in close quarters with Congress and the Attorney General in a bid to draft up and enact a set of rules to ensure the best regulations are prepared for discussion.
Further delays have reportedly been caused by the previous administration's lack of ability to act on the proposed regulations, which has, unfortunately, lead to the need for the BCGC to regroup once again and redraft such proposals.
Consequently, such delays have annoyed and angered ministers, namely Simmons, who believe the time for dragging heels has passed and that the country cannot and should not wait any longer for those final regulations.
With New Leadership Comes Progress
Now that new leadership is in place, it would seem that plans are moving along, as the new administration team has promised those involved what it would do in the new term.
Simmons is said to be delighted with the response and is reportedly playing a huge part in encouraging talks between the BCGC and the Attorney General's chamber. He is pushing to ensure that the regulations agreed on can be put through Congress without any other possible delays on the horizon.
Some Suggest Simmons Claims Have Been Reputed
Though Simmons has indeed been the more vocal of ministers throughout these regulation talks, alongside their lack of them, there are a few members of the BCGC who quietly believe that his claims are not as valid as he likes to make people think they are.
There is a suggestion that the BCGC did indeed complete the work as they intended to on the regulations sometime last year, and that it was actually the government of Bermuda that took their time when it came to moving such measures.
In fact, there are claims that the regulations were introduced in relatively quick succession, but they then had to wait for a total of eight months before seeing any further action.
The BGCG Dispute Claims of Delays from Their Side
Furthermore, sources say the BCGC in fact drafted nineteen sets of casino regulations using a draft memorandum at the time, which were then submitted to the required cabinet to check through. These regulations then had to be chased by individual members of the BCGC, who felt they had to pursue Parliament at regular intervals in a bid to get them approved.
The New Regulatory Framework Is Now Set to Go Ahead
It would now appear that the BCGC are free to begin those requested initial stages of the licensing process after Simmons assured those members of Parliament that the regulatory framework has all been completed.
With three individual phases attached, Parliament has been given the assurance, reportedly by none other than Simmons himself, that this regulatory framework is all legitimate and in line with the standards required by the global gambling industry.
Disclaimer: All images are copyright to their respective owners and are used by USA Online Casino for informational purposes only.