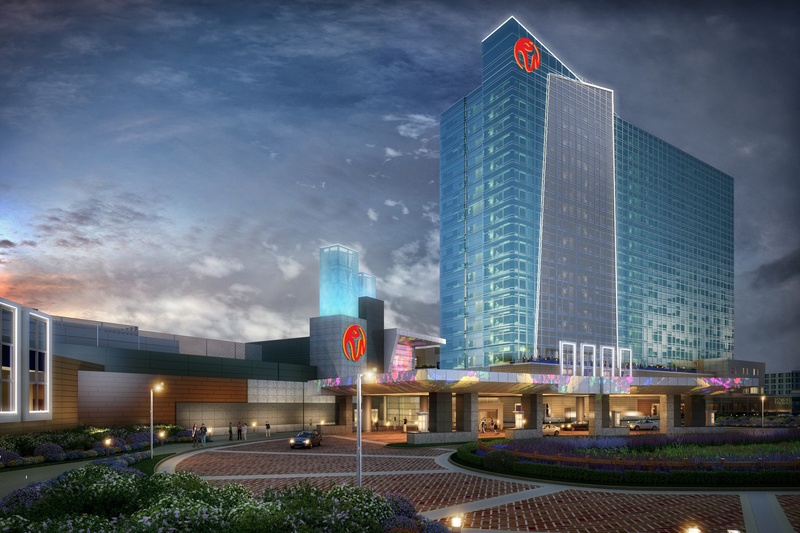 Resorts World Catskills originally planned to open its Monticello casino in March 2018 but made an unprecedented decision to move this date forward to February to capitalize on the Chinese New Year two-week holiday.
On February 8, 2018, one month earlier than initially scheduled, Resorts World Catskills opened its astounding 900 million-dollar commercial casino for the general public, allowing the public to take advantage of their vibrant facility over the holiday season.
Opening to wide acclaim, the company hoped to make use of the estimated 3.5 billion trips that many Chinese citizens undertake during this exciting time of the year, in a bid to encourage them to visit the Catskills casino on their travels.

What Resorts World Can Offer That Other Casinos Cannot
Many industry experts have expressed concern over the viability of such a new casino like this surviving its first year in the business. This comes as reports of other casinos in the region having difficult first years of trading, making many question whether Resorts World will fare any better with their attempts.
However, Resorts World believes that the Catskills site is unique in its strategy, and part of that includes targeting the Asian demographic, from the Chinese New Year holiday and beyond, which other casinos still fail to capitalize on.
Another suggestion behind this way of thinking is that a significant amount of the population of Asia has heard of, and maybe even had personal experience with, Resorts World, considering that it has casinos based throughout the Philippines, Malaysia, and Singapore.
Resorts World Needs to Capitalize on Its US Audience
Though Resorts World may be well known and liked throughout Asia, when it comes to its US reputation there's no denying that it still has some way to go.
It may be part of the Genting Group, which is undoubtedly the largest casino company in the world, but to be able to make the 5 billion-dollar gaming revenue in America that it currently makes further afield, it needs to work to turn the Catskills site, and others like it, into a household name in the US. Currently, it is Caesars whom that title belongs to.
Genting Groups Is Trying to Crack the US Market
That's not to say that the Genting Group hasn't been actively trying to break into the lucrative US casino market. In fact, they have potential casino resorts planned in Las Vegas on the strip, of all places, and Miami's Omni district as well. Added to this portfolio is the operational Resorts World site which is based in Queens, New York City.
Though Genting Group is forging ahead with plans, the Las Vegas and Miami venues have encountered a variety of setbacks in the race to build Resorts World casinos.
The Las Vegas venue now has the go-ahead, but gamers will have to wait until 2020 to see the finished building. This multibillion-dollar project ground to a halt in 2016 and construction was prevented from continuing, with economic struggles cited as the reason.
Similarly, the Miami location may have been paid for to the tune of 236 million-dollars, all the way back in 2011, but as yet nothing has been agreed on due to Florida's government not confirming the sign off of a casino being built on the district's popular South Beach area.
Now remains the question of how well the Resorts World Catskills casino can perform in a full casino marketplace. With the Monticello site laying claim to being Genting Groups first stateside integrated resort, shareholders will now have to wait a year before checking on those all-important first year trading figures.