When people think of Michigan, they think of the Motor City and cold weather. However, you might be surprised to learn that Michigan, among other things, is a popular tourist destination within the U.S. Its many cities offer a versatile and exciting selection of casinos and casino gaming on par with some of the best entertainment venues across the U.S. In the last 20 years, Michigan has come back from adversity to bring players young or old and exciting range of land-based casinos, which see a draw from hordes of visitors each year.
The state's commercial casinos are top of the class, featuring exciting slot machines and table games. Our team at USA Online Casino has put together a spectacular list of the highest-rated land-based casinos in Michigan offering players a unique casino experience.
Map of Casinos In Michigan
Below we have featured the best land-based casinos within the state of Indiana according to customer, industry and peer reviews. Indiana casinos are known for their opulence and grandeur and not only provide an excellent selection of table games, poker, video poker, specialty games and slots, but also elegant spas, stables for horseback riding, multiple golf courses, conference facilities, entertainment venues, top rated restaurants and bars and more.
Top 3 Casinos In Michigan
In alignment with our analysis of the best casinos throughout the state of Michigan, the top three casinos on our list are commercial and tribal casinos, which include the MGM Grand Detroit Casino Hotel, MotorCity Casino Hotel, and the Soaring Eagle Casino. Our reviews are based on combined offerings from slot machines to table and specialty games to in-property accommodation, entertainment and live events, casino nightlife, dining, as well as player bonuses and rewards. Each casino is award winning in its class.
MGM Grand Detroit

Located in the greater Detroit-Windsor area and one of only three casinos in the city of Detroit, the MGM Grand Detroit is every bit equal to its magnificent Las Vegas counterpart. Remodeled in 2007, this $800 million venue is now one of the most popular casinos in the Detroit metropolitan area. It features a 401-room, AAA Four Diamond Award winning hotel, 100,000 square feet of gaming space, hosting 4,000 of the latest video slots, poker machines and over 90 table games, a pool and spa, and restaurants from world-renowned chef Wolfgang Puck. It has no shortage of entertainment features with a facility also holds a 30,000 square foot meeting and conference space and live performance amphitheater with seating for 1,200 people. It is, without a doubt, in the league of the best casinos in the U.S.
MotorCity Casino Hotel

Giving the MGM Grand a run for its money is the MotorCity Casino Hotel in the heart of the Detroit-Windsor area. The $825 million complex constructed in 1999 was once former Wagner Baking Company building. The facility features a 100,000 square-foot casino venue holding 2,800 of the newest, exciting slot machines, 60 table games, and 2 poker rooms. The casino hotel also houses an award-winning 13,000-square-foot spa, nearly 70,000 square feet of convention space, a live music theater with seating for 2,400 people, and a 400-room luxury hotel. Like its Vegas-style competitor, the hotel has won the AAA Four Diamond Award, making it easy to see why so many choose to visit this spectacular casino hotel.
Soaring Eagle Casino

Soaring Eagle Casino and Resort in Mount Pleasant Michigan, offers a fabulous selection of popular table games including roulette, craps, tri-card poker, and blackjack, and is run by the Saginaw Chippewa Tribal Nation. The casino floor features state-of-the-art slot machines and an additional game venue dubbed "Slot Palace" across the street. This location features bingo, keno and an additional array of exciting slot machines separate from the main venue. The main casino floor features an 18-table poker room, which includes Hold 'Em, 7-card stud, and Omaha hi-lo, hosting card tournaments each week. The resort complex includes four stunning restaurants and a large pool with an underwater sound system. The amphitheater and concert hall seats up to 3,285 people and hosts major concert events.
Gambling In Michigan
The State of Michigan is nestled smack in the middle of the Great Lakes. It warmly welcomes visitors to enjoy serene beauty and popular outdoor activities in the Midwest. With metropolitan cities like Detroit, visitors and residents alike can enjoy the many entertainment, live music and casino gambling venues offered. The most popular games of chance in Michigan include live poker, horseracing and the Michigan state lottery. Let's delve into the history of gambling, legislation and facts concerning games of chance in the Wolverine State.
History of Gambling in Michigan
As the gambling industry throughout the U.S. was booming during the latter half of the 20th century, participation in it remained relatively quiet in the State of Michigan for much of its history despite its close proximity to Chicago and its infamous mob-run territories. Pari-mutuel betting was legalized when horseracing was introduced in the early 1930s and remains a popular gambling pastime to this day. By 1972, the Michigan state lottery was introduced along with charity gambling.
It was not until the 1980s, when the Native American tribes kicked things off with their bid for gambling independence using high-stakes bingo halls. These gambling halls turned out to be massively popular and heavy competition in Canada, particularly among the casinos in Windsor, not far from the Michigan line led state officials to negotiate terms for class 2 gambling licenses.
The key date in Michigan gambling history falls on 1996, when a new referendum allowed for the expansion of land-based casinos to operate within state lines, and in 1999, the first of these casinos opened. Local tribes decided to take part in the action, and started developing venues offering table and slots games to Michiganders covered by class 3 gaming. The US Supreme Court got involved, but local tribes eventually won the suit. There are currently more than 19 tribal casinos in operation within the state.
Today, you can make a visit to one of Michigan's many casinos, coupled with spectacular resort-style, entertainment, and dining options, and enjoy table to lottery games, video slots and poker machines, and immensely popular live poker tournaments.
Gambling Laws in Michigan
The Michigan Gaming Control Board enforces the laws and regulations surrounding land-based casino gambling within the state. While brick-and-mortar casino gambling is legal, operation of online casinos unfortunately is not. One of the most popular forms of wagering in Michigan is for horseracing, considered a form of pari-mutuel betting or pool betting, as is the state lottery. Those gambling illegally may face stiff penalties, however the range of legal gambling venues are many with each offering a wide variety of games.
Interestingly, the legal gambling age in Michigan varies and is rather complicated. The minimum age depends on the type of gambling and the venue itself. For instance, Native American-run casinos may determine the minimum gambling age on their own, although this number cannot be less 18 years. Some cities have the minimum age set at 21, for example in Detroit, while horseracing as well as the Michigan state lottery require a minimum age of 18.
There have been various legal challenges by tribes and minor changes to taxation and the distribution of gambling tax revenues – 1996 was the last year to see major change in the gaming legislation and statutes for the state. The tribes' drive for gambling tolerance started with bingo, and now, many years later, these same tribes are looking into the next avenue with potential, online gambling. Although there currently is no law against online gambling in Michigan, the current consensus is that it is illegal; like in most states, the concept is just because it is not expressly forbidden, does not necessarily mean it is allowed.
Michigan Gambling Facts
Although legalized land-based casino gambling has been in Michigan for less than a quarter century, the industry continues to grow with horseracing venues and tribal casinos at its forefront. The most popular wagering games in Michigan include live poker and horseracing pari-mutuel betting, which has been around for nearly ninety years. The state's layered gambling history also presents some interesting facts, which we will now share.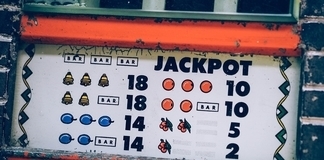 Online gambling
When land-based casino gambling opened its doors in Michigan in 1999, online gambling remained forbidden. Ironically, the same gambling legislation that restricted online operators simultaneously outlawed internet access for computers, a hiccup corrected soon after. Poker is immensely popular within the state however, and legislators remain quiet on the stance of online poker. Strictly speaking, while the law does not forbid the playing of online poker, it is not allowed entirely either. Appeals to allow online gambling remains a hot issue among state and federal lawmakers to this day.
Competition from Canada
Windsor-based tribal casinos forced Minnesota policymakers to realize that the state was heavily losing revenues to their neighbor, which led to the push for legalized land-based casino gambling. By 1999, Detroit opened two of its now three land-based casino operations. By 2016, the city's casinos were generating a combined gross gaming revenue of $1.4 billion from popular table games and electronic games; 43% of this came from MGM Grand alone.
Casinos and self-banning
More than 4,000 people have voluntarily banned themselves for life from Detroit's three casinos since the development of a problem-gambler program at the turn of the millennium. Problem gambling is a heated issue within the community and for lawmakers within Michigan. Policymakers continue to look for better methods and programs to deter addictive behaviors toward gambling with a focus on prevention.
There are currently 26 Native American casinos throughout the State of Michigan, each owned and operated by the twelve federally recognized native tribes of Michigan. In addition to these, the city of Detroit holds three state-licensed casinos with Greektown, MotorCity and MGM Grand Casinos. These venues offer everything from specialty and card games including poker, blackjack and baccarat, live tournaments to the latest video slot machines. Michigan, and particularly Detroit, is a popular gambling destination offering a wide variety of entertaining casino floor options. Michiganders and visitors alike can enjoy games of skill and chance at all of our listed casinos below:
| | | | |
| --- | --- | --- | --- |
| CASINO NAME | CITY | ADDRESS | PHONE |
| Bay Mills Resort & Casino | Brimley | 11386 West Lakeshore Drive Brimley, MI 49715 | 888-422-9645 |
| FireKeepers Casino Hotel | Battle Creek | 11177 E Michigan Avenue Battle Creek, MI 49014 | 877-352-8777 |
| Four Winds New Buffalo | New Buffalo | 11111 Wilson Road New Buffalo, MI 49117 | 866-494-6371 |
| Four Winds Hartford | Hartford | 68600 Red Arrow Highway Hartford, MI 49057 | 866-494-6371 |
| Greektown Casino Hotel | Detroit | 555 East Lafayette Boulevard Detroit, MI 48226, | 313-223-2999 |