You're about to head to Vegas for one of those trips so legendary that you can't remember any of it after you leave. Before you Viva Las Vegas, check out our list of the worst hotels in Vegas. Whether they've got torture racks for beds, dried-out pools, or a moldy buffet, it's best to give these hotels a miss. Wait. Is that a dead Elvis impersonator on the hotel room toilet? Time to put down that shrimp cocktail…and slowly back away.

Gaudy Façades
The whole concept of Las Vegas is built around extravagance, decadence, and non-stop entertainment. So it seems unlikely that a billion-dollar casino resort would drop the ball. But behind the glitzy façade of certain Vegas Strip hotels lies a hidden world of tiny rooms, weird smells, and bedbugs.
LUXOR
A giant glass Egyptian pyramid in the middle of the desert looks very impressive while your plane descends into the Las Vegas airport. The Luxor is exactly the kind of fantastic flight of fancy etched into the mythos of Vegas. However, upon closer inspection, the giant sphinx statue looks a bit old and comical, and the overall vibe of the place seems to be as drab and dusty as the inside of a sarcophagus.
Visitors describe the rooms as being "dark and dreary like a crypt." Reviews like 'gross,' 'run-down' and 'terrible' fill the web. Guests fill the forums with complaints of broken air conditioning units, faulty room keys, and rooms that smelled like marijuana. If the Luxor waits long enough, it will become just as dark and dusty as a real Egyptian tomb, complete with mummified cats and staff members.
EXCALIBUR
The Excalibur looks like a board meeting where they designed two boring hotel towers—then let the 5-year-old son of the boss build a mock Disneyland out of Legos. The theme might be from King Arthur's famous Camelot, but you will not be pulling the sword Excalibur out of a stone. However, the staff might pull valuables out of your room.
Travel forums are full of complaints about theft by maids, noise, poor maintenance, and the overall drabness of the environment. One reviewer rated the beds with 2 words: "Holy sheet!" The Excalibur appears to be one of those theme ideas for children (like Circus Circus); but years later, the neglected, abused kid grew into a rough-looking street urchin. This dump is long overdue for renovation. Time for a Game of Thrones upgrade: strap some fire-breathing dragons on that pile of bricks.
WTF Were They Thinking?
Maybe they didn't get the memo. When the rest of Vegas was tearing down the 70s monstrosities in favor of modern charm, a few Old School hotels doubled down on ugly. Some of them resemble concrete mausoleums where old conventioneers go to die in their drinks. These poor properties make up for their lack of charm by adding hookers and shady characters to the mix. Other hotels just seem like a bad concept dropped into a nightmare scenario; places where Nicolas Cage might drink himself to death in Leaving Las Vegas.
HOOTERS HOTEL CASINO
Hooters seems like a concept that somehow managed to survive the nuclear winter of political correctness; a place where young ladies are hired based on breast size, and drunken frat boys ogle them openly while scarfing down spicy chicken wings and watching sports.
Apparently, Vegas didn't have enough voyeuristic cabaret shows, burlesque dancers, and big-screen sports to satisfy the drunken hordes. Enter: Hooters Hotel and Casino. You read that right. All the Hooters franchise needed was gambling; now the cycle of life is complete.
However, there is trouble in testosterone paradise. Guests have complained of broken-down elevators, old and nasty bathtubs, rattling pipes, and sketchy characters lurking everywhere. The Hooters Hotel Casino website is filled with pics of buxom babes serving drinks, eating wings, and relaxing by the pool. What they don't show is a scene more likely to be believable: old fat guys with hairy backs wearing Speedos by the pool. Talk about sketchy characters.
WESTGATE
Guests describe the Westgate as "sleeping in a motel by the freeway." This massive slab of concrete meh stands as a reminder of what happens when someone decided that 'gray is good.' And it most certainly is NOT. The Westgate resembles one of those bombed-out, post-apocalyptic, Soviet-era housing blocks located too close to Chernobyl when it exploded. You almost expect radioactive zombies to shuffle out of the building dragging tattered luggage.
Unfortunate visitors slam the Westgate for its poor location, dreary, franchise fast food, and the overall depressive feeling just being in the property. This is most likely one of those convention hall hotels where plastic bucket salesmen from Duluth drown in their drinks while flirting with aging hookers at the bar.
CIRCUS CIRCUS
What started as an idea for a resort for the whole family has gone terribly wrong. The concept of giant clown statues and trapeze acts under a big top might have amused the kiddies way back when. But 50 years later, the age is starting to show, and nobody wants worn-out, giant clown statues leering at them from every dark corner. Even in its heyday, Circus Circus really put the fear and loathing into Hunter S. Thompson in the early 70s:
"The Circus-Circus is what the whole hep world would be doing Saturday night if the Nazis had won the war. This is the sixth Reich. The ground floor is full of gambling tables, like all the other casinos . . . but the place is about four stories high, in the style of a circus tent, and all manner of strange County-Fair/Polish Carnival madness is going on up in this space."
 – Hunter S. Thompson, Fear and Loathing in Las Vegas
These days, plenty of travel advisory pages are full of warnings about Circus Circus. Visitors pull no punches in their reviews, calling the hotel noisy, poorly maintained, and just "too trashy to stay." There were even reports of fights in the hotel (no doubt mimes vs. clowns). The management of the hotel clearly did not get the memo: clowns are no longer friendly, fluffy, goofy buffoons who entertain children. They are drunk (Shakes the Clown), evil (IT), or aliens (Killer Klowns from Outer Space). Stop clowning around and renovate that dump already.
Time for the TNT
When the top travel review sites are filled with stories of Vegas hotels with torn carpets, cracked windows, and moldy bathrooms, maybe it's too late for a renovation. It's high time to dynamite that bad boy and start over. They can always donate their vintage neon signs to the Neon Boneyard.
TROPICANA
Some of the Vegas hotels on this list are true originals. They've been around so long that the carpets are threadbare, the locks don't work, and the electrical wiring is on the fritz. The Tropicana was an early 1950s Las Vegas Strip casino built with mob money. After some busts and changes in ownership, the Tropicana just moldered away in relative obscurity looking like a faded postcard.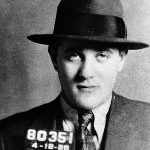 The proud name of Tropicana is associated with the early days of the Vegas Strip, when an upstart New York gangster named Bugsy Siegel opened the Tropicana. Years later, nothing much of the original glitz and glamor of the Tropicana remains. It seems to be stuck in a 70s time warp; probably the last time the hotel got an upgrade.
Guests complain of non-functioning WIFI, old furniture, blocked windows, and impossible waits just to be seated for breakfast. Over the years, various owners have talked about renovating the tired Tropicana but never seemed to have the funding to do so. Apparently, they bought the dynamite but couldn't afford the matches.
SIEGEL SLOTS AND SUITES
Just when you thought it couldn't get any worse, you stumble into Siegel Slots and Suites. The interior of Siegel Slots and Suites looks like a gathering of hobos in a dark parking garage pulling slot levers just to stay warm. This is where unrepentant gambling addicts wait in limbo for eternal punishment.
It may be located in one of the worst areas in Vegas, but at least the breakfast is terrible. Visitors rip the Siegel for everything imaginable, from overall atmosphere to the low quality of the food and service. Reviewers called it 'the motel from hell,' and 'the worst place ever.' Guests also said that the name is totally misleading, as there are no suites, just a pile of tiny motel rooms with a fancy name.
Back when gangster Bugsy Siegel ran the Flamingo, the Strip was undergoing a glamorous makeover. The dude ranch duds in the desert were slowly being replaced by modern, swanky establishments worthy of a wealthy gangster. Sadly, the name Siegel is somehow tarnished by this hideous gambling joint called Siegel Slots and Suites. Poor Bugsy must be spinning in his grave.
The Final Nail
When all is said and done, we go to Vegas for the decadence and opulence. And while budget accommodations have certain 'charms,' their kind of decadence just might be on the unsavory side. Avoid these aging Vegas hotels and splurge on a glitzy mega-resort like the Bellagio or Wynn. You'll be glad you spent a little bit more.
In the age of online reviews and internet travel advisories, there's no reason to have your vacation ruined by dilapidated, run-down, moldy hotels in Vegas. And if you happen to be forced to stay in one of the aforementioned dumps by some freak accident, don't tell anyone.
Because some things that happen in Vegas really should stay in Vegas.
Disclaimer: All images are copyright of their respective owners and are used by USA Online Casino for informational purposes only.