It's virtually impossible to turn on the television or log onto social media without seeing a Kardashian family member. The Kardashians rose to fame over a decade ago. They are known for setting fashion trends and creating cosmetic and fragrance lines. The Kardashian name became known in the 1990s. During that time, the late Robert Kardashian was an attorney involved in the infamous OJ Simpson case. The family has been praised for their business sense and stunning beauty. However, they have also been heavily criticized during their time in the spotlight. Members of the family have undergone plastic surgery and other cosmetic procedures. The Kardashians have been involved in love triangles, divorces, and cheating scandals.
Even though the Kardashians have taken over entertainment platforms for years now, many still wonder why the family is famous. It's common for people to have "15 minutes of fame" due to the nature of social media these days. But the Kardashians have stood the test of time. Some would argue that Kris Jenner has used her managerial skills to ensure that her daughters are always trending. Here is more insight into the Kardashian empire, and why it looks like the family is here to stay.
The Origin of the Kardashian's Fame
Even though it seems like it, the Kardashians didn't randomly rise to fame one day. The family actually became well known before reality television was popular. Robert Kardashian, Kourtney, Kim, Khloé, and Rob Jr.'s father, was the defendant in the OJ Simpson trial. He was portrayed by actor David Schwimmer in the 2016 FX series The People v. O.J. Simpson: American Crime Story. The trial is one of the most memorable in history. It was also the first time the American public was introduced to the Kardashian name.
Robert Kardashian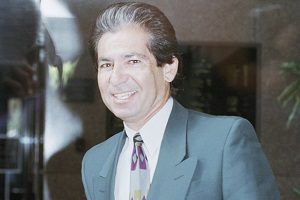 Robert Kardashian was a native of Los Angeles. He went to school at USC before he attended UC San Diego law school. He and Kris Jenner got married in 1978. In the decades that followed, Kardashian developed a friendship with OJ Simpson, a prominent football star in the 1980s. Simpson's then-wife, Nicole Brown Simpson, was also friends with the Kardashians. In 1991, Kris and Robert got a divorce. This was years before the Simpson trial. Robert Kardashian was a wealthy lawyer even before this case, and of course, this gave his children certain advantages. These advantages would become more apparent in the coming years.
After a bout with esophageal cancer, Robert Kardashian passed away in 2003 at the age of 59. Kris had been married to Bruce Jenner (now known as Caitlyn) for years by this time. The Kardashian children were either in their early 20s or late teens at the time of Robert's death.
Kris and Bruce Jenner Begin Building an Empire
Inside Bruce and Kris' marriage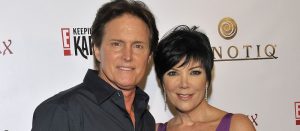 Kris was known for dating well-off men, and this didn't stop after she and Robert Kardashian divorced. Kris and Bruce were married for decades before Bruce decided to undergo a sex change and become Caitlyn. The Jenners have two children: Kendall, who was born in 1995 and Kylie, born in 1997. Bruce also has four children from previous marriages.
When Bruce and Kris started having problems in their marriage, many people speculated that divorce was on the horizon. However, not many people anticipated that Bruce wanted to be a woman. However, when Bruce and Kris went on their first date, Bruce had just stopped his hormone treatments. This is a clear indication that Bruce had always struggled with gender identity. He decided to try to continue living as a straight man.
When Kris and Bruce got married, Kris used her managerial skills to boost Bruce's popularity again. Bruce was a former Olympic athlete who had the honor of gracing a box of Wheaties. He began going on the speech circuit again after marrying Kris. Mrs. Jenner also attaches Bruce's name to several exercise equipment items. The couple appeared in many infomercials and started to increase their wealth significantly.
Caitlyn shares in her book, The Secrets of My Life, that he and Kris had a frequent and fulfilling love life. As the years progressed, their sex life became non-existent. Bruce shared that as filming "Keeping Up With the Kardashians" continued, his desire to be a woman became stronger. Jenner states that there was a woman inside of him that has always been "clawing and scratching to get out."
Keeping Up With the Kardashians
In 2007, Kris Jenner worked with a prominent production team to help debut Keeping Up With The Kardashians. The show still airs on the E! Network. The show debuted the year after Kim, Khloé, and Kourtney Kardashian opened their retail store, Dash. Keeping Up With the Kardashians showcased Kris, Bruce, Kourtney, Kim, Khloé, Robert Jr., Kendall, and Kylie. The family has long been open about various parts of their lives. The episodes don't shy away from the fact that the Kardashians don't always get along with each other. They are often engaged in feuds.
Since the show started, the Kardashians have produced and starred in several spin-off shows. When Khloe and former pro basketball player Lamar Odom were married, they had a reality show. When Kourtney and Khloe traveled to various parts of the country for business deals, they had a show as well. The older three Kardashian sisters also had a reality show detailing a typical day at Dash, their retail store.
Kim Kardashian's Rise to Fame
Why is Kim the standout Kardashian star?
There's no denying that Kim is the most famous member of the Kardashian clan. She was once a personal stylist for wealthy socialite Paris Hilton. The two had been friends since childhood. Kardashian was featured in episodes of The Simple Life, a reality show Paris filmed with her then-best friend, Nicole Richie. It wasn't long before Kim was the one in the spotlight.
Kim Kardashian became even more popular in 2007 when she and then-boyfriend Ray J made a sex tape. Some say that Kardashian and her mother intentionally leaked the tape for publicity. However, Kim maintains that she did not release the tape on purpose. She was in tears on the family's reality show because the tape had negatively taken over her life.
Kim and Kanye
Kim is also known for her racy social media photos and her most recent marriage to rapper Kanye West. West has been in the news for supporting President Donald Trump and for stating that "slavery was a choice." For the past few months, a number of the couple's celebrity friends have cut ties with them. Kanye West admits that he suffers from bipolar disorder and that he is currently not taking his medication. Kim and Kanye have three children; two daughters and a son. Kim gave birth to North and Saint, the couple's daughter and son, naturally. The family's third child, a daughter named Chicago, was delivered via surrogate.
It's clear to see that the Kardashians aren't going anywhere any time soon. It's obvious that their fame is not short-lived. If Kris Jenner has anything to do with it, the Kardashians will continue to make a name for themselves.
Disclaimer: All images are copyright to their respective owners and are used by USA Online Casino for informational purposes only.