We live during times in which more and more players have switched from traditional online poker sites to mobile poker apps. The trend of people spending more time on their smartphone than ever before is one of the biggest reasons for this. However, to keep players coming back, mobile poker apps have to offer something unique to stand out from the crowd.
Mobile apps have the advantage of being able to use the built-in features of a phone. Examples of this would be GPS tracking or using the camera. In this article, we're going to take a deeper look into the top 4 benefits of mobile poker apps that have made them so popular among online poker players and fans. Let's jump right into it:

Playing poker on your smartphone is very convenient
Whenever you have some extra time like during commuting, playing on
mobile poker apps like Poker Bros is very easy. You just unlock your smartphone and click on the app. You don't have to travel to a casino or even turn on your computer. You can play while watching TV, standing in a line at the supermarket or when waiting to be picked up somewhere.
Improved security and access to bonuses
Operating systems on smartphones tend to be a lot more secure than your average PC. The chances of your phone getting compromised are extremely small. All reputable poker operators have a security team & algorithms in place at the tables. This is to prevent collusion and other types of cheating.
Poker players love bonuses handed out to them by mobile poker sites. Loyal players are rewarded with all kinds of benefits like cash rewards, VIP statuses, and tournament tickets. Checking what each mobile poker app has to offer in terms of bonuses is a great idea. You can then choose the one that is the most attractive.
Mobile poker offers social gameplay features
There are tens of thousands of cash game & tournament players enjoying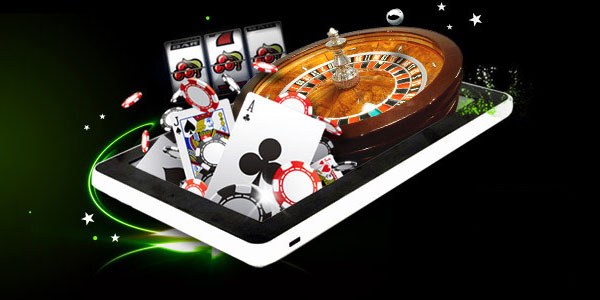 mobile poker at any time of the day. When you play on the newest mobile poker apps, you can chat with your opponents, throw different items like tomatoes at them after a bad beat and compete with them on leaderboards. The game of poker brings people together to play from all over the world!
You can play just for fun
While poker offers great intellectual challenges, with mobile poker you can relax and have some fun wherever you are. You can choose real money games or play money games if you don't want to risk your hard-earned money.
Action-packed poker games like Spin & Go's can be quite fun and exciting as the top prize can be over 1000x your buy-in. Playing on mobile apps is also much more engaging than just scrolling your feed on different social media platforms. Just make sure you don't get too addicted to it, and play within your budget!
Conclusion
Playing poker on mobile apps is a great way to spend your leisure time for multiple reasons. Not only does it give you a chance to win real money, but also lets you play wherever you like and find many exciting & social game formats. If you practice enough, you will improve in skills like concentration, logical thinking, and calculating odds. These skills come in handy for real-life situations too. Take advantage of the mobile poker apps today and good luck at the tables!