Today's world is becoming more decentralized and is marking a radical shift from the conventional way of operations. Gambling is also on the same track. Bankroll apps have become the new trend. Everything is now done via an app, so you no longer need to show up at your favorite casino. All you need is a smartphone or an iPad that has excellent download speed on the Internet and you can have a virtual casino in your hands.
The development of apps is mainly aimed at ensuring more people can participate in gambling at whatever time of the day they would like. Whether you are on a lunch break, have a few minutes before going to bed or even choose to gamble while babysitting, all these options are available for an ardent gambler to decide.
Let's take a look at the top bankroll apps that are a favorite for everyone.

1. William Hill Casino App
The William Hill Online Casino is one of the world's greatest gambling sites. With a gambling history dating back to the 1930s, it is not surprising to see that the casino understands every need of a gambler.
The app for the online casino can be downloaded from iTunes for iPhone and iPad users, or directly from the William Hill website for Android users. The app does not need add-ons to operate, nor does it slow down the smartphone or tablet processor's speed. It was developed with full consideration of the latest technology and the fact that gambling requires nothing less than speed and effectiveness. Therefore, the app is suited for everyday use.
The William Hill Casino app has a number of features, including William Hill Sports, William Hill Casino, William Hill Vegas, William Hill Casino Club, William Hill Bingo, William Hill Live Casino, William Hill Games, and William Hill Poker. They are custom-made for the mobile app and there is not one game that performs better than another.
As the biggest name in bookmaking, you can use William Hill's apps to bankroll your gaming by signing in and debiting money from your betting account. You are able to keep track of your winnings, bonuses, promotions, free slots, and points, all depend on the games that you play.
2. Jackpot City App
Jackpot City Casino is a very popular app for gamblers. It was developed by the award-winning Microgaming Software Systems Ltd. and regulated under license by the renown Malta Gaming Authority. The popularity of the app is attributed to the fact that it is compatible with all devices, including Android, Apple iOS, or Blackberry. Furthermore, when the app download fails because of unreliable Internet speeds, the flash version is available and can work equally as well, although with lesser games.
The virtual casino has more than 600 games that include hundreds of slots. With this app, there is so much to do that gamblers are often spoiled for choice by the sheer number of games to select from. Just like a physical casino, first-time app users are awarded a number of free spins, bonuses, and even bet deposits. All this is to allow a gambler maximum time to familiarize himself or herself with the game and make the best out of the free chances by winning.
As a betting app, Jackpot City Casino has been approved and accredited as a safe, fair, and secure betting app. In the more than 10 years of the casino's existence, there have been very few incidences of fraud, and they have faded away on the backdrop of accolades. This is a testament to the fact that the app is safe and secure.
Gamblers can deposit betting funds by using Visa, Mastercard, Neteller, PayPal, etc. In addition, the app has an effective account where each player can keep track of bets, winnings, losses, and any awards.
3. Gaming Club Casino App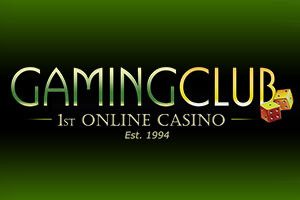 This is one of the high-end apps for high rollers and serious gamers alike. Based on the concept of a casino established in 1994, the app has been able to achieve much success and won the hearts of gamblers by adhering to the highest standards of gambling. This app is prominent in fairness, security, and safety of players. As of May 2018, there has never been a single complaint against the casino or the app.
The app is easy to install and is found on Amazon, Google Play, and iTunes. The software is compatible with virtually all gadgets and most iOS — Windows, MacBook, Android, and Apple iOS.
The feature that stands out about this bankroll app is that there are more than 300 slots, a number of table games with a bias on roulette and blackjack, baccarat, poker, and craps. All the popular slots, such as the Tomb Raider and the Hitman, are available to play.
Gamblers have an option of depositing bets from almost all accounts and the records are readily and instantly updated on the individual accounts. Withdrawing wins is as easy as depositing.
4. Spin Palace App
With an industry presence of more than 17 years, Spin Palace has developed an app that is easy to download and compatible with all smartphone operating systems. The app is self-sufficient and requires no add-ons to boost the effectiveness of features.
A number of factors make this app extremely popular. First, the games are a little traditional in presentation, taking a gambler back in time when land-based casinos were the only option available. This aspect creates a nostalgic feeling that has been attributed to the fanatical preference. Second, Spin Palace has one of the highest payouts in the industry and exorbitant bonuses at competitive bets. Third, the app is suitable for players in many nationalities — its instructions are provided in more than 20 languages.
To get started, a player must do the following: Download the bankroll app, sign up for an account, make some money deposits, and then play. If the player adheres to this process, the chances of getting payouts increase. This is different than playing without signing up because a person doesn't need an account to deposit payouts.
5. Royal Panda App
Perhaps, this casino is a late entrant into the world of gambling, but its app has taken the industry by storm, featuring the latest games from the foremost game developers, NetEnt and Microgaming. The experience that the app gives is that of living in the present and participating in a real-life experience away from a physical casino.
The app is available on various sites, such as Amazon, the Royal Panda website, Google Play, and iTunes, just to mention a few. Users of Blackberry, iPhones, Android, and Windows iOS smartphones can download and install the app. Additionally, the app has a flash version that can serve players who don't want to download the app: The flash version runs on the HTML5 platform, which is used on Firefox, Opera, Mozilla, Chrome, and Safari. Most interestingly, the initial attempt to download or open the app comes with a welcome bonus of 1,000 Euros and 200 free spins.
The app features high-quality HD video slots that are alluring and entertaining. Further, the Royal Panda Casino has a variety of games, such as conventional table games, progressive jackpots, and interactive slots, that are reminiscent of a real-life casino. Some of the most popular games are Mega Moolah, Big Bang, Thunder Struck II, Age of Discovery, South Park, Lights, Starburst, Piggy Riches, Blood Suckers, Live Roulette, etc.
Disclaimer: All images are copyright to their respective owners and are used by USA Online Casino for informational purposes only.