Everyone knows Sin City as the go-to place for anything goes action. Be it betting, general gluttony, or party mayhem, millions go to Viva Las Vegas every year. But Las Vegas has another side: the conventions. In fact, so many conventions are held in Vegas that it houses some of the largest convention halls in the world.
But why are so many conventions held in Vegas? How can any serious business be done amid such blatant distractions? And probably a better question: has the coronavirus permanently killed conventions in Vegas? The Las Vegas convention industry is not just a sideshow, and every year it contributes huge amounts of revenue to everyone involved.

Convention Concept
Las Vegas has always been a party town, a gambler's paradise, and a prime vacation destination for the whole family. And as Vegas grew from a few saloon casinos in the 1930s to a full-on entertainment capital in the 50s, so did the number of hotel rooms for all the visitors.
But the holiday season has its peaks in the summer and Christmas/NYE, which left a lot of empty hotel rooms during the off season. Some enterprising hoteliers in Vegas came up with a way to fill those hotel rooms: business conventions.
Every business convention consists of managers, salespeople, and company bigwigs getting together to network and show off their wares. And they always stayed in hotels not far from the convention centers of major cities.
But Vegas decide to up the ante; they built convention halls within their resorts and massive convention centers near all the casinos. By offering incentives and room price reductions during the slow season, conventioneers could fill the empty rooms year-round.
Vegas sells itself. Everyone wants to go there, there's tons of entertainment within walking distance, and it has 320 days of sunshine per year, which makes it attractive for meetings all year. And there's an international airport only three miles from all the action.
Las Vegas Convention Center
They built it. And they came. In droves, so much so that they had to build a huge convention center to host all the business traffic. The Las Vegas Convention Center was built in 1959 and has been expanded almost every decade since.
The original building featured a 6,300 seat, silver-domed rotunda, and a 90,000 sq ft exhibit hall. The exhibit hall was perfect for hosting trade shows and business meetings, and the rotunda hosted all types of entertainment. This combination of features allowed the center to play host to sporting events such as boxing matches, and live music from famous bands.
After decades of expansion, the LVCC is one of the largest convention centers in the world with 1,940,631 sq ft of exhibit space with a capacity of 200,000 participants. The entire complex is served by the Las Vegas Monorail, which zips visitors from place to place in style and ease.
Soon, all the mega-resorts started building convention halls within their own premises, promising one-stop business and pleasure all in one area. Resort owners found out there's nothing like a captive audience, and business travelers don't want to spend a lot of time moving in between hotel rooms and convention halls.
By 2010, the Las Vegas Valley had more than 10,000,000 sq ft of exhibition space.
Fear and Loathing
Hunter S. Thompson's masterpiece of gonzo journalism, Fear and Loathing in Las Vegas, began as a Rolling Stone magazine assignment at a Las Vegas convention in 1971. Deep into the counterculture of the times, Thompson and his 'Samoan attorney' (based on attorney and Chicano activist Oscar Zeta Acosta) barreled into Vegas after a blistering ride in a convertible fueled by every illegal substance known to man – to cover a police convention. Hilarity ensued.
The story grew larger than life, and several visits to Vegas followed. And soon Thompson's material grew to novel size and was finally published. The book became legendary, and its full title is Fear and Loathing in Las Vegas: A Savage Journey to the Heart of the American Dream.
The Las Vegas convention scene was tame no more. With one gonzo author and a major motion picture based on his book, the weird and wild adventures of Sin City now extended to the convention circuit. Did you think the phrase 'What happens in Vegas, stays in Vegas' came from the vacationers?
Unconventional Conventions
Las Vegas is no stranger to the weird, the bizarre, and the sensational. Its reputation as Sin City became cemented in the minds of visitors as a place built by gangsters, frequented by stars, and filled with non-stop entertainment of every stripe.
Vegas is popular with the convention circuit because they have higher attendance than almost any other location. And this is so good for Nevada business that the revenue nearly doubles the amount spent by gaming tourists. Las Vegas now hosts more than 4.5 million conventioneers every year.
With that many conventions, there is no limit to the variety hosted. From concrete construction conventions to high tech consumer events, Vegas has them all. With all of the normal business conventions taking place, Vegas has more than enough room for a walk on the wild side.
The D Las Vegas has an unconventional plan. They play host to what they call 'unconventional conventions,' which include a staggering variety of unusual events not in the mainstream.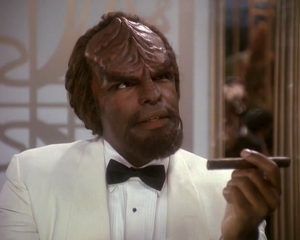 The D hosts DEF CON, the hackers' convention, RollerCon for the roller derby set, Star Trek conventions, Comic Cons, and even an International Contortion Convention, for a convention with a serious twist. But don't worry if your particular hobby or subculture isn't represented above. There's always the International Pizza Expo for pizza lovers of the world.
A convention in Vegas is more than just a collection of plastic bucket salesmen from Duluth. At any time of year, you'll see comic book heroes and villains, cosplay from fan boys and fan girls, and hordes of Klingons taking a smoke break on a balcony.
Word of advice: if you happen to stroll by the hackers' convention, secure your electronics and don't use the public WIFI. You never know who's sniffing your signal.
Virtual Conventions
Sadly, the pandemic has taken the wind out of the convention ship's sails, probably for the foreseeable future. Since large gatherings are all but prohibited, the convention halls no longer echo with the sounds of salesmen.
But business marches on via technology and Zoom meetings and virtual conventions now rule the day. But what will become of Vegas without casinos at full capacity and empty convention centers? Even though the best minds in the business game can meet en masse online, Vegas makes all its convention cash selling hotel rooms, meals, buffets, entertainment, tours, and specialized services catering to the business world.
With the loss of the usual casino take and the absence of wild and wooly business folk, what will happen to Las Vegas? Sure, you can always gamble online, but sometimes you just need to climb into a great red shark convertible, drive 100 mph through the desert, and Viva Las Vegas, baby.
In the meantime, stay safe everyone.
Disclaimer: All images are copyright of their respective owners and are used by USA Online Casino for informational purposes only.