A Nevada man fraudulently obtained bank loans totaling $2 million from the federal PPP COVID-19 relief fund. He then spent the money on luxury cars and Las Vegas Strip condos.

COVID-19 Relief Fund
The Paycheck Protection Program (PPP) is a federal fund designed to provide relief for small businesses struggling to survive lockdown.
Jorge Abramovs has been charged with bank fraud after he defrauded the PPP fund of $2 million. Abramovs visited at least seven banks and received 11 loans.
He misrepresented the size of his payroll and the number of employees he had to receive as much money as possible. He also used multiple company names like National Legal Advisors in Care Of, National Investment Group Corp., and National Investment Group.
Abramovs signed each loan application and certified that he would not receive any other PPP loans, and that the money would be used for rent and payroll only.
Spending Spree
None of the PPP money was spent for business purposes. Instead, Abramovs spent most of the money on purchasing luxury items for himself, including a 2020 Bentley, a 2020 Tesla, and two condominiums on the Las Vegas Strip.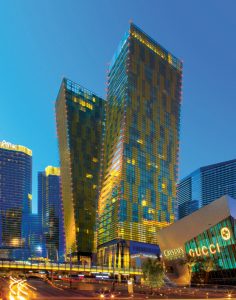 After receiving the millions in May, Abramovs bought a condo for $225,000 in the Veer Towers along the Las Vegas Strip. A month later, he bought a second condo for $412,000.
He also went on gambling sprees in Vegas at Caesars Palace and other casinos.
His facebook page is full of images of Abramovs living the high life. He posted pics of himself gambling at Caesars and driving around in his luxury cars. One picture of Abramovs in his Bentley GT Continental Convertible includes the caption "My new baby as of Tuesday."
Abramovs was arrested and held on fraud charges and remains in custody pending a hearing.
This isn't the first time someone misappropriated coronavirus relief money. Last July, a West Los Angeles man named Andrew Marnell was caught after defrauding $9 million in PPP funds.
Marnell headed to Vegas with the loot and went on a gambling spree. He was caught on casino surveillance cameras gambling away huge amounts of cash.
Marnell was identified and arrested for fraud and faces up to 30 years in prison.
Disclaimer: All images are copyright of their respective owners and are used by USA Online Casino for informational purposes only.