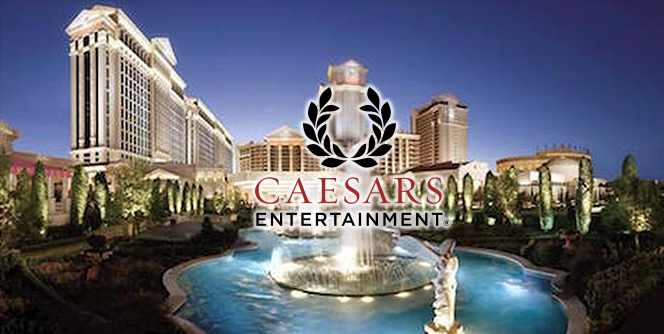 The past year has been tough on the stock market as shares rise and plummet rapidly. The volatile trading field is causing concerns among the top brass brands in various industries. Investors are beginning to double down on stocks they are looking to support. Despite the volatile trading field, one company is seeing a steady growth in share prices. Gaming and gambling giant Caesars Entertainment Corp. had a great 2017 market performance.
Caesars Entertainment Corp. recently disclosed its fourth-quarter and full-year performance for 2017. It was a great year for the group, and it could be better this year. According to its financial report, the group said it had a net loss of $375 million after increasing its net revenue to $4.85 billion.

The Big Picture
Caesar's executives are confident the Las Vegas market will be able to greatly contribute to the company's overall growth. Las Vegas is becoming the top convention and vacation destination, not only in the United States but in other parts of the world. Because of its popularity, it will continue to draw in more revenue each year. Moreover, since it acquired the Las Vegas Convention Center, Caesars Entertainment Corp. now also has access to an even bigger audience.
In addition, the company now can further expand its revenue by acquiring a few properties under its name. One property that financial services company Motley Fool believes would be a good addition to Caesars Entertainment Corp.'s assets is Wynn Resorts. Its owner, Steve Wynn has recently been at the center of a sexual harassment scandal.
Recovering from Issues of Past Year
Wynn recently stepped down as the chief executive officer of Wynn Resorts. Because of its already established name and its loyal customer base, many believe Wynn Resorts should be the next step for Caesars Entertainment Corp. as it continues its impressive performance.
Of course, the experienced group is moving forward from the past year's performance. In fact, Caesars is already well on its way into making sure the next financial year will be more lucrative for both itself and its investors. Hopefully, the group bounces back in the next year with its planned business strategies.
On Becoming a Target for Investors
Now would be a good time to buy shares from the company. The website wallstreetinvestorplace.com predicts the company is estimated to get a growth in earnings per share of 86.90 percent this year. Furthermore, the company will continue to display an amazing market performance up until next year with a potential growth in earnings per share of 19.60 percent. This is big news for the company; it is a big improvement from last year's annual earnings per share growth rate, which was stable at 8.20 percent.
The shares from Caesars Entertainment Corp. are being eyed by top investors, including Alpha Beta Stock. What keeps the company's market performance and shares per price on a steady roll is its sponsored establishments generate a steady stream of income and customers. The fervent devotion of the upper class in gaming and gambling allows for a tremendous performance each year. And, it seems like more people are going to become vested in what the company has to offer.
Striking while the iron is hot would be wise for investors now because the recent predictions could mean substantial returns for those who are willing to get behind the gambling giant. Although the company had a bad performance in the market last year, it is expected to bounce back this year with better services, investor relations, and marketing strategies to keep troubles and possible issues at bay.
Disclaimer: All images are copyright to their respective owners and are used by USA Online Casino for informational purposes only.