The NHL recently announced that it will be one of the latest players in the gambling industry.
The National Hockey League signed an agreement that provides MGM Resorts International with informed data. The data will be used in betting in the United States, in areas where the practice is legal.
But, what does this newsman for fans of Canadian hockey? Not too much in the short term; unless, of course, these fans are planning to travel to the U.S. to place their bets.
U.S. Gambling Laws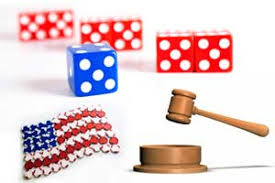 The U.S. Supreme Court expanded gambling regulations in May 2018. The Court made a decision that allowed states to take sports wagers from gamblers. Canada currently permits multigame betting through provincial lotteries. However, Canada doesn't allow betting on single sporting events.
Gary Bettman, the NHL commissioner, talked with New York reporters about the league's new move. Bettman shared that the seven NHL Canadian teams "have been working with the lottery authorities who control gambling on a provincial basis." Bettman also stated that he thought this would continue, since there have been several discussions about allowing single-gaming wagering. He asserts "as the law evolves, you will see our evolution in dealing with it."
The MGM-NHL Partnership
MGM established deals with the NBA and WNBA in summer2018. MGM is also the first official betting partner of the NHL.
Previously, the NHL wasn't in favor of sports betting. However, Paul Burns, president and CEO of the Canadian Gaming Association, stated that the NHL was forced to revise its position after the U.S. Supreme Court decision. Burns also added that the MGM agreement was good news for Canadian sports fans who want to place bets on hockey games in Canada.
Canadians and Las Vegas Betting
Las Vegas is attractive to Canadian sports enthusiasts. The city offers live winter sports and still serves as a vacation destination where Canadians can enjoy warm weather. Las Vegas is just a short flight away from western Canada. The city has a team that is currently in the Stanley Cup.
While it's no secret that Canadian sports fans are usually avid hockey fans, many fans don't want to have to brave the snowy weather to watch a game. In Las Vegas, Canadians can enjoy both hockey and curling while having a wealth of other local attractions to enjoy. When Canada natives visit Vegas during the winter, they can catch a Cirque de Soleil show, eat at an award-winning restaurant or visit an elaborate casino before or after attending a sporting event.
Brian Killingsworth, chief marketing officer for Vegas Golden Knights, stated that "we saw incredible crowds travel from Western Canada all throughout the season." Killingsworth shred that Las Vegas is a popular destination trip. This is why NHL executives are excited about their new presence in Vegas – it shows that hockey fans are willing to travel to keep up with their favorite teams. Hockey enthusiasts also come to Vegas to meet popular NHL sponsors and fan groups. Killingsworth says "we had probably some of the best representation of visiting team fans coming from the Western Canadian teams." He also shares that this led to some of the best 50-50 raffles in terms of performance.
Hockey Gambling Benefits for Vegas
About 1.44 million Canadian residents come to Las Vegas each year. The Las Vegas Convention and Visitors Authority (LVCVA) confirm that more Canadians visit Vegas than tourists from other countries.
Calgary, Edmonton and Vancouver make up 54% of the passengers that take direct air flights to Vegas, according to the LVCVA. This is because Canada is relatively close to Las Vegas and several non-stop flights are offered from these provinces to Vegas on a daily basis.
Disclaimer: All images are copyright to their respective owners and are used by USA Online Casino for informational purposes only.