Macau aka 'The Gambling Capital of the World' has faced a concerning decline in revenues for the start of 2019, after reported figures from the Hong Kong stock exchange have revealed that China's manufacturing sector caused significant stock indexes to drop throughout Europe and Asia in December.
The Hong Kong Stock Exchange is also home to Macau's highly-acclaimed casino stocks, which according to officials is currently undergoing the worse start to a new year since 1995. Key investors such as Sands China and Galaxy Entertainment were 2 of the entities to be hit the hardest this week, when their share prices dropped by more than 4 percent, and a decline of 3.8 percent across the entire sector for shares according to an official index of Macau's casino stocks.
Even though last year paved a much more positive result for investors when it comes down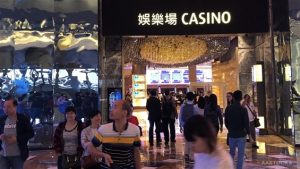 to shares, US markets were only really kept afloat by President Donald Trump's cuts on corporate tax, however; these palliative advantages were only temporary, as casinos soon became a lost and unpredictable cause for investors in 2018, when US players ended the year on a scathed performance of over 30 percent; the worst result since the recession.
According to the Dow Jones US Gambling Index, (which is also responsible for monitoring the US's casino sector), the report indicates that shares in stock plummeted to 33 percent for the year, in combination with an average decline of 5.5 percent for all other sectors, leaving the reputation of the Chinese economy in a less-than-desirable contrast to previous years.
At present, the US remains as the most powerful hand in the global trade market, and with amid the US-China trade war affecting other regions of Asia, many are now left wondering just how Macau will cope with the pressure after being so heavily reliant on gambling and tourism to boost revenues.
Despite fears, Macau's casino market did actually finish off with a strong double-figure increase in 2018, and it has been recorded as their biggest increase in gambling revenue in months. Macau's Gaming Inspection and Coordination Bureau concluded that figures were up by more than 14% by the time the year ended, taking the total up to 3.2.846 billion patacas; the equivalent to $37.6 billion.
One alleged reason for the increase is due to an overall increase in visitors coming to Macau, as well as an increase in spending habits. Grant Govertsen, who works as an analyst for Union Gaming said that the market appears "healthy" along with "true visitation to Macau is increasing modestly" and that spending per visitor was "also up nicely."
Macau is the only place in China where gambling is legalized, and there are over 41 casinos throughout the region owned by 6 major concessionaires including  Wynn Resorts, Venetian Macau, Melco Resorts, Galaxy Casino and Sociedade de Jogos de Macau. Although licenses were given to these operators back in 2000, many are due to hit their expiration date in 2022. Governing officials have confirmed this could result in a public re-auction of these licenses by the time they run out.
The world's longest sea-crossing bridge and tunnel was also opened last year, linking directly from Macau to Hong Kong's financial centre and the Pearl River Delta on mainland China. Even though there is no evidence to support the claims, it is believed the new bridge has had a noticeable influence on the number of visitors in the region. The special administrative region are said to be encouraging operators of casinos to begin broadening and diversifying their services in a bid to keep Macau's economy in a long-term buoyant state. At current, casino taxes are responsible for over 80 percent of Macau's total government revenues.
Disclaimer: All images are copyright to their respective owners and are used by USA Online Casino for informational purposes only.