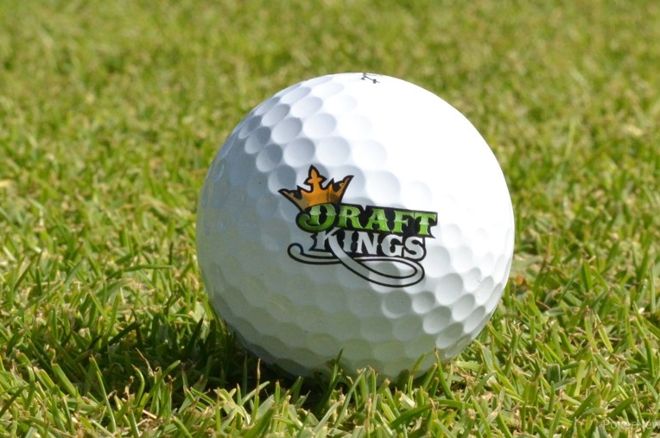 So, you might not have been offered a Green Jacket and, most likely, you did not get into the Masters Golf Tournament, the single biggest professional golf tournament of the year. But, gamers had something extra special this year from DraftKings. The daily fantasy sports provider offered a new single-game format for contests during the Masters.
Part of the excitement surrounding the Masters is the fun of joining betting pools and trying to accurately choose the winner of the first major tournament of the year. Websites, such as DraftKings and FanDuel, took it even further with a game called Single-Round Showdown, which made its debut April 6.

DraftKings Makes Masters History
For the first time, gamers took part in contests based on single rounds. For the special Masters launch, DraftKings offered prize pools, as well as cash-based games, for Rounds 2 through 4, which took place on Friday, Saturday, and Sunday. The lucky players whose chosen golfers made a late climb up the leaderboard also got generous bonus points, thanks to new unconventional scoring methods.
Each day brought a new contest. Points were given according to the score the golfer carded on that day. Eagles reaped the greatest number of points. In addition, players were awarded when a golfer had a streak of more than three birdies. You could almost hear the raucous cheering from online participants when Patrick Reed had nine birdies in three consecutive streaks of three birdies Friday. That netted players quite a few points! On Sunday, for Day 4, a golfer's finish could earn you extra points, too.
It appears as if DraftKings has the jackpot with consumers. The Sunday contest was very popular, with more than 90,000 people entering it. The company pioneered golf in daily sports when it launched the Millionaire Maker contest for 2018. That contest had more than 500,000 entrants. The cost is $20 for each team. FanDuel is capitalizing on the growing interest in fantasy golf as well. Earlier this year, DraftKings had an enormously successful launch of a similar contest format during the NFL's postseason.
The new contest format has been featured more and more across the DraftKings and FanDuel platforms since the beginning of the year. Both of the sites have done similar contests with Major League Baseball (MLB), National Basketball Association (NBA), and National Football League (NFK). The NFL contests led the way when they debuted in early January for the wild-card round.
The Unlawful Internet Gambling Enforcement Act and Single-Game Contests
Single-game contests were once considered taboo. But, thanks to the Unlawful Internet Gambling Enforcement Act, these contests are increasingly common and are no longer beleaguered by legal problems. The sites are using state laws that are already in place as defaults in order to comply with local regulations.
There are some gray areas in certain states where daily fantasy sports are not specifically legal or illegal. Both of the sites, however, appear able to stand behind the belief that for "multiple real-world sporting events" where fantasy contests are based on UIGEA-mandated paid entry, the contests can be legally interpreted as happening within one single game. Sounds like a lot of legal wrangling, but, so far, it has worked.
This year is the second year that DraftKings used Masters Week to launch a new concept. Last year, the site introduced Weekend Golf. That edition of the game allowed users to play in contests that consisted of the tournament's final two rounds. With the success of these new offerings, it will be interesting to see what DraftKings and FanDuel have up their sleeves for next year's Masters Golf Tournament.
Disclaimer: All images are copyright to their respective owners and are used by USA Online Casino for informational purposes only.