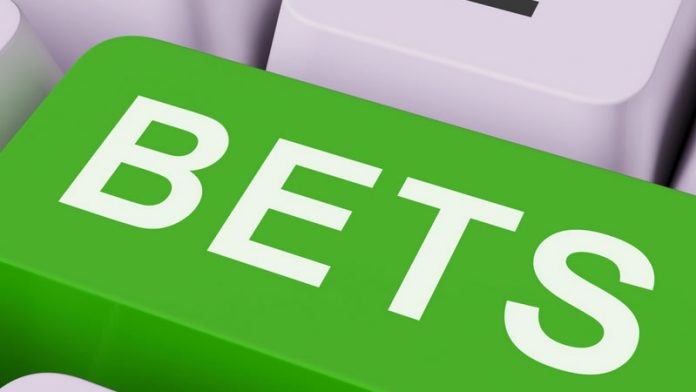 Sports betting and online poker are only fully legal in the state of Nevada as of press time. But, there is an ongoing legal proceeding that might change all that. The Supreme Court is expected to issue its verdict soon in the case Christie v. NCAA. The case has to do with sports betting and whether the state of New Jersey can officially legalize it. Of course, gambling online has been officially legal in the Garden State for many years. Even so, federal legislation has thus far kept New Jersey from being able to formally enact a law on sports betting.
The public's appetite for gambling online is considered to be lukewarm. It is only legal in four states presently. But, sports betting is a whole different animal. It is very popular online in Nevada. Of course, sports betting is very popular in general worldwide.

How Legalizing Sports Betting Can Result in State's Legalizing Online Gaming
David Rebuck, of New Jersey's Division of Gaming Enforcement, said in a statement to the Associated Press, "If we win sports wagering, online gaming will go to every state that adopts sports betting," he said. "As soon as sports wagering is legalized, online gambling will follow right behind it." In this way, it is believed that sports betting online, if legalized, would stimulate demand for legalized online gambling.
A dozen or more states have entered discussions about legalizing sports betting online and an even greater number of states have legalized Daily Fantasy Sports (DFS). It is possible that daily fantasy sports legalization will provide a pathway for legalizing sports betting, as well.
A Look at The Legal Processes, State by State
Pennsylvania is ahead of the curve. The state has passed a legislative package that includes an online casino, online poker, live sports betting, sports betting online and DFS. Pennsylvania's all-encompassing approach isn't expected to be duplicated in other states. Instead, each state is expected to take it piece by piece. For example, a state could legalize daily fantasy sports, sports betting, and then, finally, online gaming. But, the changes seem to be coming, at least according to some experts in the industry.
Mississippi, New York, and Connecticut already have some type of sports betting legalized. These states and others like them are also considering iGaming and have the framework already in place to support additional ventures.
Recently, Kentucky joined the conversation about sports betting. Kentucky is the capital for horse racing and has two pending bills that could make land-based sports betting and online casinos legal, with the possibility of online poker to follow. Michigan is considering an iGaming bill. The bill's most recent version includes language pertaining to online sports betting. Massachusetts, Oklahoma, and Iowa are also considering legislation that would legalize sports betting in those states.
The General Consensus
The opinion of lawmakers in most states seems to be that gambling is OK but gambling online is somehow not as desirable. Advocates plan to educate lawmakers about the technology and practical aspects of online gambling, hinting that the opposition of the legislators is coming from a lack of knowledge.
Opponents or those lawmakers still on the fence have expressed concern about cannibalizing casino (land-based) operators, as well as issued surrounding how to control underage online gambling. Native American tribal gaming agreements also muddy the waters in some states. The Supreme Court's ruling on Christie v. NCAA appears to be a monumental decision that will have far-reaching effects, determine the breadth of the Tenth Amendment and affect the legalization of sports gambling throughout the United States.
Disclaimer: All images are copyright to their respective owners and are used by USA Online Casino for informational purposes only.