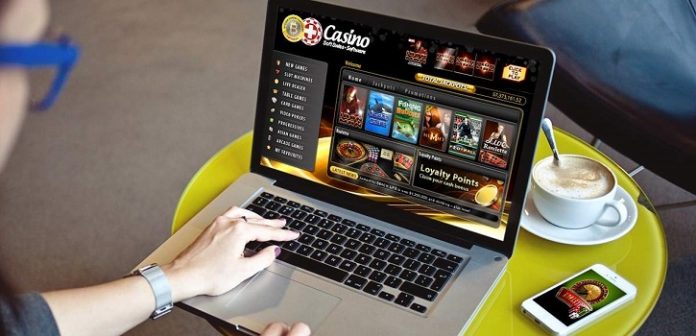 After nearly five years in operation, real money online casino gambling in the state of New Jersey is still growing year-on-year, surprising analysts and stirring debate as to whether the market is helping or hurting land-based casinos in Atlantic City.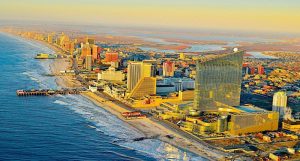 Atlantic City casinos have pulled down some $938.4 million in revenue from online gambling since its launch in late November 2013 and as year-on-year growth continues, manage to pick up some $20 million per month collectively, clearly strengthening their bottom like.
In fact, in 2018, collective monthly online gambling revenues surpassed $25 million in March, July and September, with monthly year-on-year growth hitting double digit percentages over the same month last year.
Moreover, the online casino gambling market has yet to see a single decline for any month since its launch back in 2013, shocking many analysts who expected to see market saturation after just a few years.
"I'm surprised that it's still growing at such a rate," Steve Ruddock, lead analyst for PlayNJ.com told The Press of Atlantic City. "People expected full maturity at maybe the three- or four-year mark."

Effect on land-based casinos
Even as land-based casino after land-based casino bit the dust in Atlantic City between 2014 and 2016, with five in total: The Trump Taj Mahal, the Trump Plaza, the Revel, the Showboat Casino, and the Atlantic Club Casino Hotel shutting their doors in just three years, online gambling continued to grow at a rate of 62.5% over the same time period.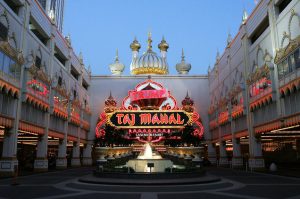 While its clear that the revenue from online gambling has given a boost to Atlantic City casinos, the question remains as to whether the rising tide of online gambling really lifts all boats, or instead simply cannibalizes revenue from the casino's other operations and in turn hurts Atlantic City as a tourist destination dependent on both gaming and non-gaming revenues.
Speaking to the Press of Atlantic City, industry consultant and former casino executive in Atlantic City, Steven Norton said he has been an early proponent of legalized online casino gambling in New Jersey but now believes that position to have been a mistake. By removing the need for players to physically visit the casino, Atlantic City has eroded part of its own revenue stream.
"The likelihood of online gaming reducing attendance at our casinos and racetracks means operational downsizing, which leads to job and tax losses, reduced company earnings and dividends, and the likelihood of more bankruptcies," Norton said. "Not a pretty picture for a once-healthy industry."
At the same time, two new integrated casino resorts have opened in Atlantic City, the Ocean Resort Casino and the Hard Rock Hotel & Casino, increasing competition for land-based casino dollars and non-gambling revenue. To underscore this point, it should be noted that as of September total gaming revenue was down year-on-year for six of the nine properties in operation.
Wayne Schaffel, a former casino executive in Atlantic City, told the Press of Atlantic City, "As these revenue figures continue to drop, states will become ever more desperate to recoup the lost tax revenue and will seek to expand online gaming, sports betting, mobile betting and more. This will further undermine brick-and-mortar casinos, leading to a spate of closures over the next decade. This will be especially dire for New Jersey, which, in my opinion, has no real way to ever recoup the shortfall."
What do the numbers say?
But not all analysts agree. According to Steve Ruddock, the sky is falling rhetoric because online casino gambling is cannibalizing land-based casino revenues is more hype than reality.
"I think what's very clear is the cannibalization concerns were not only overstated, they were flat wrong," he told the Press of Atlantic City. "Online gambling hasn't negatively impacted visitation or customer spending, despite what some of the naysayers say. It's not an untested theory that we need to speculate about anymore. We have five years of evidence suggesting it's beneficial across the board for Atlantic City casinos."
So far, the leader in online gambling has been the Golden Nugget Atlantic City, which has generated $228 million in online revenue. The Golden Nugget's general manager of online gambling and senior vice president Thomas Winter has said the casino's online activities have been helpful not just in generating much needed revenue but also in pumping up brand awareness and pulling in a younger market.
"Not only do I not think there's cannibalization, personally, but, more importantly, the data says otherwise," said Winter. "The growth of our internet gaming business came along with a big growth as well at our land-based business."
Director of the New Jersey Division of Gaming Enforcement David Rebuck expressed amazement at the continued growth of the online gambling market in the Garden State.
"It's a growing industry," he said. "I thought we would have peaked by now, and (October revenue) numbers are coming out in a week and it's going to be another good month for internet gaming."
Disclaimer: All images are copyright to their respective owners and are used by USA Online Casino for informational purposes only.