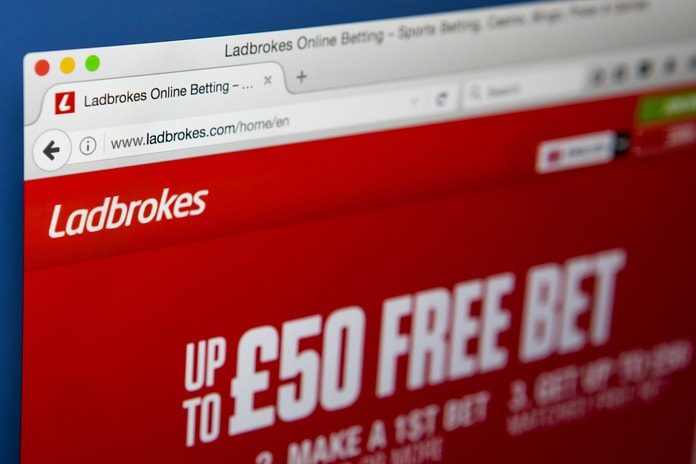 In their latest move to protect problem gamblers, the Gambling Commission has cracked down on one of the most famous names in the industry, Ladbrokes Coral. The gambling giant, which is the UK's biggest bookmaker, has just been hit with a fine in the sum of £2.3 million after The Commission ruled that their Gala Interactive arm, which is based in Gibraltar, had breached the regulations which are designed to protect consumers from just this type of situation.
The investigation discovered "significant flaws" in the way that they dealt with two of their high spending customers who had displayed clear signs of problem gambling. Between them, the pair of high rollers lost about £1.3 million, which turned out to be stolen funds. The Gambling Commission noted that Gala had no procedures or written policies in place to curb such behavior, and had failed in their duty to prevent this from happening.

See no evil hear no evil?
Arguably, it would have been difficult for Gala to have failed to spot the addictive tendencies of these two gamblers, with one having lost a total of £837,545 over the course of 14 months, and the other having lost £432,765 in just under a year while playing the operator's online games. The result was a jail sentence for both customers – the first being imprisoned for 4 years for having stolen the money to fund their habit from their employer, and the second being sentenced to 4 ½ years for possessing, using or acquiring criminal property.
This isn't the first time that Gala has received a rap on the knuckles for allowing problem gamblers to overspend on their gaming sites. In a previous case upheld against the operator, Gala assured the Commission that they would identify any customers who raised concerns more swiftly and would deal with matters more effectively. This has clearly not been the case, since those assurances were being made at the very time that this duo were gambling away a fortune.
Ladbrokes Coral admitted on November 6th that the failings identified by the Gambling Commission had indeed fallen short of the expected procedures and standards, and agreed to repay the funds which were made in relation to those two customers while also making an extra contribution of £1.2 million towards the funding of research into identifying the causes of problem gambling. Recognizing the responsibilities of the gambling sector to help customers to help themselves, and the need to protect vulnerable gambling addicts, the company's chief executive admitted that Gala had failed to give a high enough priority to a change in their approach towards customers who had shown addictive tendencies in their gaming habits.
Promises of reform
Despite admitting their shortcomings, Ladbrokes Coral stated that they had taken steps to rectify their previous failings towards their customers' well-being and promise that they will be taking no shortcuts when it comes to delivering on their responsibilities about their anti-money laundering and social responsibility obligations.
Meanwhile, the Gambling Commission's chief executive promises that they will continue in their mission to take action against those operators that fail to take the appropriate steps to prevent their customers and the public in general from harm.
This is just the latest case of this type, with Stan James Online having been forced to cough up a £80,000 fine in October following an investigation, and 888 also having had to pay a record penalty of £7.8 million in August after the Gambling Commission found that it had failed in its obligations to protect its most vulnerable customers.