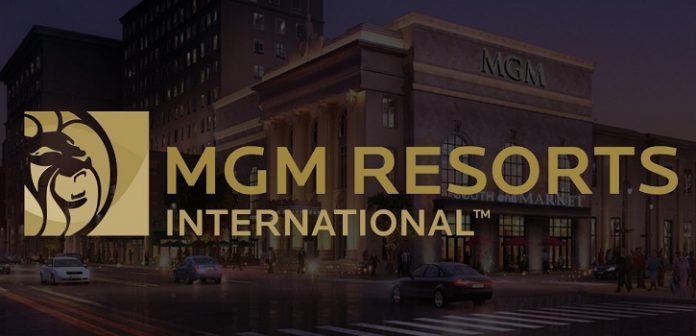 The nonprofit organization Travelers United filed a lawsuit again MGM Resorts International in a Washington DC court. The suit claims MGM engages in "drip pricing" when hiding resort fees from customers.

Hidden Charges
Resort fees are a standard casino industry practice, but some resorts charge higher fees than others. Resort fees are extra fees tacked on to the visitor's final bill, which can range from $15 to $45 per day.
A week-long stay in a Vegas resort will rack up hundreds of dollars in resort fees. Casino resorts explain away the resort fee as a necessary evil which covers incidentals like unlimited telephone calls and gym use.
However, the fact that these charges are not displayed prior to booking the resort is the cause of the DC legal action. Travelers United claims that MGM does not reveal the true price of its rooms on third-party sites like Expedia or Priceline.
The travel group said MGM has skimmed hundreds of millions of dollars in resort fees over the last 10 years.
The Lawsuit
Travelers United is suing MGM in local DC court in the current legal action, and it is not a federal lawsuit.
The travel group claims the resort fee covers "obsolete services or services provided for free" to all guests. Unlimited calls for free are obsolete since 96% of Americans have cell phones. MGM still charges the resort fee even when their gyms are closed.
"There is no exchange of service with a resort fee," the lawsuit states. "A customer of the defendant's is not allowed to refuse the alleged services of the resort fee in an attempt to not pay the resort fee. The defendant forces a customer to pay the resort fee in order to receive the key to the customer's room."
Travelers United claims the resort fee violates DC's Consumer Protection Procedures Act, which prohibits companies from using unlawful tactics in the sale of goods or services.
MGM does not operate a resort in DC, but the lawsuit claims MGM markets its services to DC residents. The nearest MGM resort property is MGM National Harbor in Maryland.
The DC complaint claims that the DC mayor and members of the DC Council attended an International Council of Shopping Centers convention in Las Vegas. The group booked their accommodation in an MGM resort in Las Vegas through a third-party travel company. The rooms were advertised at $2,476 for the group. After they arrived, they were presented with a separate resort fee bill for $335.
Travelers United hopes to take the legal show on the road in a federal lawsuit. They seek to ban hidden price practices like resort fees on a national scale.
Disclaimer: All images are copyright of their respective owners and are used by USA Online Casino for informational purposes only.