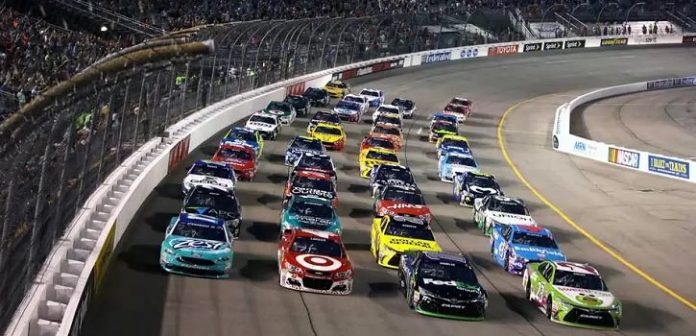 NASCAR is one of the recent sports leagues to get involved in the gambling industry. Tens of thousands of fans gather at the races every year to root for their favorite drivers. The racing company is currently on sportsbook betting boards in Nevada, as well as other states. Legalized NASCAR betting will start in 2019.
What Executives Are Saying
NASCAR's executive Steve O'Donnell stated, "I wanted to go all in on gambling last year." However, NASCAR took some time to survey the landscape of gambling before implementing and allowing guidelines for this season's rulebook. There are a few new restrictions, however; among them are drivers and team members are prohibited from gambling on the races. Team members and drivers are also not allowed to disclose any confidential details regarding the bets. However, they are permitted to participate in fantasy sports that relate to the touring series Truck, Xfinity, and the Cup, but cannot accept prizes that are worth more than $250 in any of the games. The restrictions are in line with other major sports leagues.
More on NASCAR Gambling
NASCAR recently collaborated with Sportradar Integrity Services to come up with a comprehensive policy for gambling. The policy is designed to protect NASCAR racing from cheating scandals. O'Donnell stated, "We have so many people that are linked to the cars. I think the integrity is a big piece to it." This makes it easy for NASCAR fans to get in on the action.
For quite some time, Nevada had a monopoly on sports gambling, but this ended last spring due to the Supreme Court's May 2018 sports gambling ban revocation. Casinos in a number of states, including New Mexico, New Jersey, West Virginia, and Pennsylvania are now permitted to accept sports bets. More states will likely be added to this list in the coming year, since several states are thinking seriously about sports betting bills.
Dover International Speedway has an alliance with Dover Downs Hotel & Casino, which is on the same property. The speedway recently opened a kiosk on site for the fall race. This made Dover the only racetrack that allowed sports betting on its grounds. Gaming was conducted under a white tent, and the site was nearly as popular as taking a selfie at the Monster Mile. Dover International Speedway will bring sports betting back for its 2019 race in May.
Betting In Other Sports Leagues
Baseball, basketball, and football have generated significant sports betting profits and NASCAR is sure to pique the interest of sports gamblers as well.
Delaware lottery director Vernon Kirk stated that full-scale sports gambling started in the state in June of 2018. Less than one- tenth of 1 percent has been bet on auto racing. This amounted to $129,250 out of $134,707,750.
There is already a factor that could make betting slower. This season, NASCAR has decided, for the first time, to take victories from drivers if their vehicles are classified as illegal. An inspection, which lasts for 90 minutes, will take place after the race. The winner is not officially announced until the inspection is complete. Fans may not want to stay around for over an hour after the race just to cash in their tickets.
Kirk pointed out, "the state's risk manager will delay any payout until NASCAR releases the official order of finish. Our casinos will receive an email reminding them of NASCAR's new procedures the week of Daytona."
Will Hill will supply the betting lines, which are already set. Kevin Harvick and Kyle Busch are 5-1 favorites to win the series championship at the 2019 Cup. In 2018, Joey Logano was the champion, checking in at 7-1.
Disclaimer: All images are copyright to their respective owners and are used by USA Online Casino for informational purposes only.