With the doors open for gambling license applications on 1 August, the re-regulation of Sweden's gambling market is making waves across the country and the industry. After the Swedish Gambling Authority, Lotteriinspektionen, opened the application process for new licenses, the first day saw the regulator accept an astonishing 22 applications, with a total of 27 gambling operators believed to have applied for new licenses so far and the regulator expecting a total of over 70 applicants before the market opens on 1 January 2019.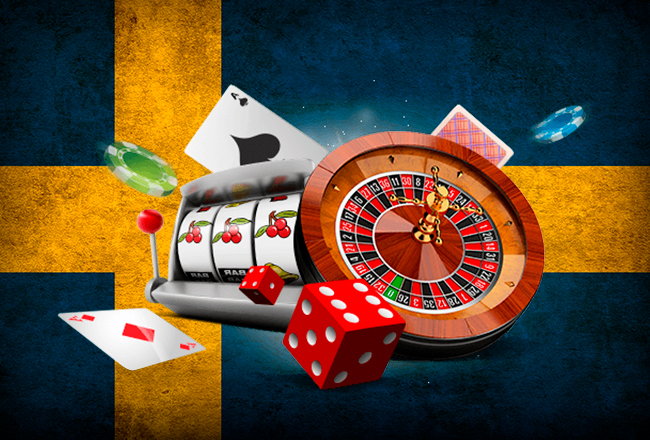 The country of 9.9 million saw the new gambling law, aptly named the Re-Regulation of the Gambling Market (or En omreglerad spelmarknad in Swedish), come into effect on 1 August with the new Swedish Gambling Act and Swedish Gambling Tax Act to come into full legal effect on 1 January 2019. The law requires both land-based and online operators to have licenses and imposes a gross gambling revenue tax rate of 18% on a market that was estimated to be worth €2.2 billion in 2017. While higher than the 15% gross gambling revenue tax rate in the UK, it remains lower than the 20% rate in neighbouring Denmark.
In light of the new re-regulation, many experts and industry insiders believe Sweden could quickly turn into the largest regulated gambling market in Europe. Data issued by the regulator has pointed to some $607.97 million in revenue generated from local players by unregulated and/or offshore operators. As unregulated operators are not required to report revenue figures for tax purposes, it is highly likely that the real figure is substantially higher.

Digital infrastructure plays a key role
Thanks to the technical sophistication of the Swedes, the world's first country to actually consider completely eliminating its paper money currency in favour of becoming a completely cashless society (according to Riksbank, the Swedish central bank, cash transactions comprised a mere 2% of all payments made in Sweden back in 2016), online gambling has been a part of life in the country since its inception and Sweden has been known to be a strong innovator in the field as the industry has developed.
All this, say experts, bodes well for the future of Sweden's gambling industry, especially in light of the early interest shown by operators seeking licenses.
Among the first out of the gate to get in line for the new licenses was Sweden's state-run gambling and lottery operator Svenska Spel as well as companies currently operating on the Swedish market but based offshore in locations such as Malta including LeoVegas, Betsson and the Kindred Group.
Attracting millennials
With the potential for strong growth in the newly re-regulated market and international operators scrambling to pick up market share, finding new ways to attract Sweden's millennials is becoming of paramount importance. With excellent digital infrastructure and a highly tech savvy society, Sweden is the world's second largest eSports market behind Russia. Estimated to be worth some $31 million in ticket sales alone and expected to grow exponentially, tapping into the eSports market in Sweden is becoming an increasing priority for many operators with a keen eye to the future.
A report by the Kindred Group has noted that Sweden currently has more professional eSports players than any other country, including Japan, South Korea and Russia, who were long dominant in the field, underscoring the growth potential.
Intense competition
Competition, however, is expected to be fierce. A report by Kantar Sifo has shown that Sweden's major gambling operators, including the former national monopoly Svenska Spel, international giants like the Kindred Group and LeoVegas, rank in the top 20 of the Scandinavian nation's biggest advertisers, spending a total of over €117.3 million combined in 2017 alone.
While industry experts have praised the new law and the increased competition, potential market growth and innovation it is likely to bring, critics have pointed out one major flaw in the new regime. The new law allows operators only to offer casino bonuses to new players and only on "the first occasion in which a player participates in a game".
Bonus offers have long been the major battle field for online gambling operators trying to attract new players and retain existing customers, but eliminating the opportunity for online operators to consistently offer bonuses to their existing customer base and as VIP rewards for high rollers, critics have noted this created a very interesting window through which illicit, offshore operators could enter the market and take the competitive edge off Sweden's existing licensed operators.
What the future will hold remains to be seen, but overall expert opinion seems to be that Sweden's recent re-regulation and the industry interest it has generated bode well for the future of both land-based and online gambling in Scandinavia's leading economy.
Disclaimer: All images are copyright to their respective owners and are used by Top Casino Picks for informational purposes only.