Over the last two decades, the United States has seen a tectonic shift in public attitudes towards legalized casino gambling. Once seen as an industry fraught with moral peril, U.S. states are increasingly turning to multi-billion-dollar casino resorts as an answer to fill dwindling state coffers and create jobs.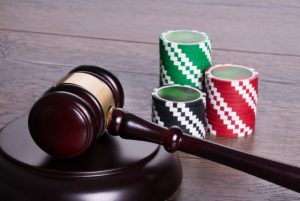 As the anti-big government movement hits full swing, U.S. voters are more loathe than ever to pay taxes and states have been left scrambling to figure out how to fund basic services without a tax hike. The answer, many say, is to capitalize on the waning moral stigma of casino gambling and get into the game.
"Casinos were seen as a voluntary tax," said University of Texas Rio Grande Valley's Clyde Barrow, a casino industry expert and hence a far more palatable way to raise desperately needed revenue.
In a nut shell, legalized casino gambling has become a panacea for states looking for easy job creation and a solid revenue boost in an age when increasing income or property taxes is considered political suicide.
The Northeast corridor
Take for example the Northeast and Mid-Atlantic regions. The area along interstate 95 that runs from Washington D.C. through New York to Boston is the most densely populated area of the country. Known as the Northeast corridor, those behind the wheel of the world's financial and economic engines are awash in cash, but previously had few places to gamble it away.
As a result of this pull, the last few years have seen billions of dollars in investment poured into mega casino resorts, in Washington D.C., Philadelphia and Boston, as public sentiment has eased regarding the moral ills of gambling.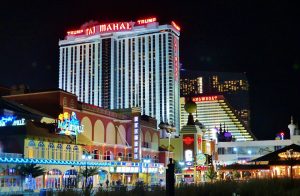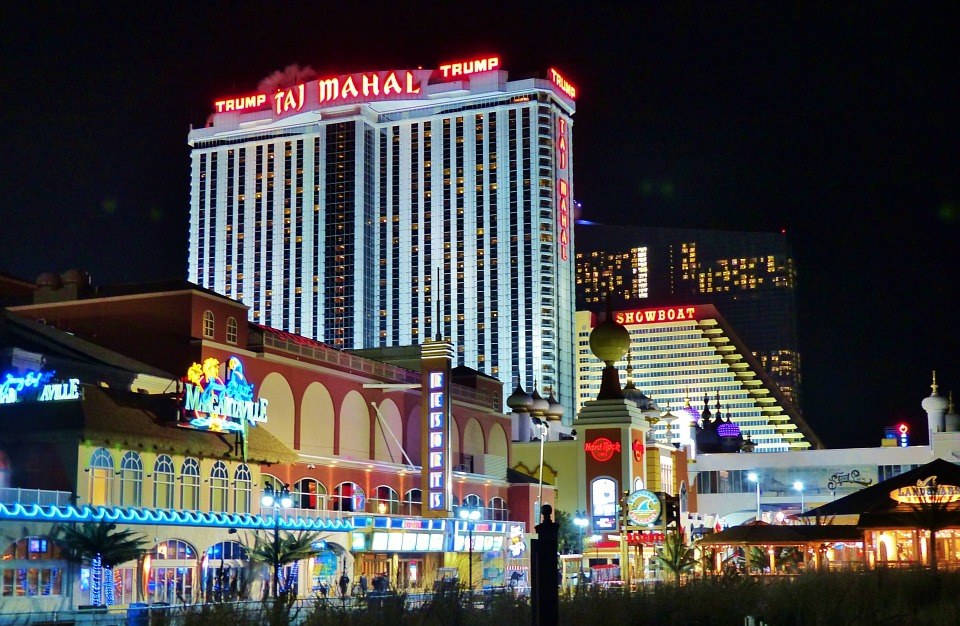 Where once Atlantic City and the Native American Indian casinos in Connecticut dominated the East Coast gambling landscape in the 1990s and through the turn of the century, all that started to change in 2004, when Pennsylvania passed legislation allowing for slots on certain properties such as racetracks. Within four years developers had doled out $2.4 billion to open seven slots only casinos across the state.
Sensing the changing public sentiment and in need of cash, Rhode Island legalized casino gambling back in 2000 but would not see its first project, the $220 million Twin River casino, a former racetrack, open until 2007.
In November 2008, while eying Rhode Island, Maryland followed Pennsylvania's lead, passing legislation allowing for five slots only casinos to open.
In 2010 Pennsylvania moved to get a leg up on the competition and legalized table games at the state's existing casinos.
The same year Sugar House casino opened in Philadelphia, coming in at $550 million and offering both slots and table games.
A year later Massachusetts jumped on the bandwagon, passing a law that would allow three casino resorts to open as long as they included a hotel and pumped in at least $500 million in investment each.
By 2012, after watching table game revenue head to Pennsylvania, and needing to keep up with the Jones', Maryland opted to allow table games at its existing licensed casinos as well.
As a result, in June of the same year the Cordish Companies, a privately held entertainment/mixed use developer, opened the $500 million Maryland Live! Casino in Hannover, just outside of Baltimore.
MGM Resorts International then moved to open a billion-dollar casino resort in Prince George's County, Maryland, bordering the metropolitan Washington D.C. area. With a price tag of $1.6 billion, and after much wrangling with the developer, the MGM National Harbour finally opened its doors in December 2016.
After seeing what was happening in neighbouring states, New York too decided to join the party, passing a constitutional amendment in 2013 that would allow for up to seven casinos across the state.
By 2016 four casinos had opened their doors in New York, including Resorts World Catskills, a $1.2 billion project in Monticello designed specifically to attract big money players from New York City looking for a nearby luxury casino getaway.
Too much of a good thing?
One question industry insiders have been asking is when is enough enough? Fears of market saturation are very real as ever larger casino projects compete for a finite set of consumer spending. Being forced to lower margins and take on debt to remain competitive places many of these projects on shaky ground, exposed to the negative effects of an economic downturn.
To put things into perspective, over $10 billion has been poured into East Coast casino projects since 2006, resulting in a plethora of highly leveraged developments.
So far some 25 casinos have opened, from smaller slots only offerings in the $30 million range known as "slots barns" to multi-billion dollar integrated casino resort projects including five star restaurants, spas and entertainment facilities.
Back in 2000, just three East Coast states had allowed for casino gambling, today seven more have jumped into the game, lamenting the loss of revenue they see as state residents head to neighbouring states to play and pay their voluntary tax.
"I refer to it as the casino arms race. People can't seem to build them fast enough," said Barrow. "It's an arms race that is leading to the bigger urban casino."
Where once gambling was confined to out of the way places like Las Vegas and Atlantic City, the complete shift in U.S. public opinion regarding gambling has meant that developers are eager to bring the next mega casino to a major city near you and states are welcoming them with open arms.
While the most significant casino expansion has occurred across the Northeast corridor, even the Bible belt has been keen to get in on the act.
Georgia state representative Ron Stephens, a Republican, has announced plans to introduce a bill to bring three multi-billion-dollar casino complexes to the Peach State, most likely near Savannah, in the metro Atlanta area and along the border with Florida, in an attempt to boost job creation and keep taxable casino revenues within the state. The bill looks set to specify that to be awarded a license each project must create at least 10,000 jobs and be backed by $1.2 billion in investment.
Palaces built on sand?
While these billion-dollar projects boost job creation not just via the casino floor but thanks to dining, entertainment and retail spaces, these add-ons, needed to keep the casino competitive in a rapidly saturating market, are also where the casinos lose the most money, placing the whole operation on shaky ground and facing the possibility of closure in the event of an economic downturn.
"If all you want to do is generate revenue, you'll do like Pennsylvania and have little slot parlors all over the state, and they'll generate money," Barrow told media outlet Bisnow. "Bigger resorts are most vulnerable."
The proof of this concept is already in the pudding. The $2.4 billion Revel Atlantic City opened its doors in 2012 riding high on the idea of a multi-faceted offering with 13 restaurants, spas, nightclubs, multiple pools and retail space in addition to its casino floor, but things quickly went south.
Faced with dwindling visitor numbers and high overhead, the Revel was forced twice into bankruptcy before closing its doors for good in 2014, costing more than 3,000 jobs.
Lessons from Atlantic City
In total, five Atlantic City casinos have gone under since 2014, out of a total of 12, including Trump's massive failures, the Trump Taj Mahal and Trump Plaza.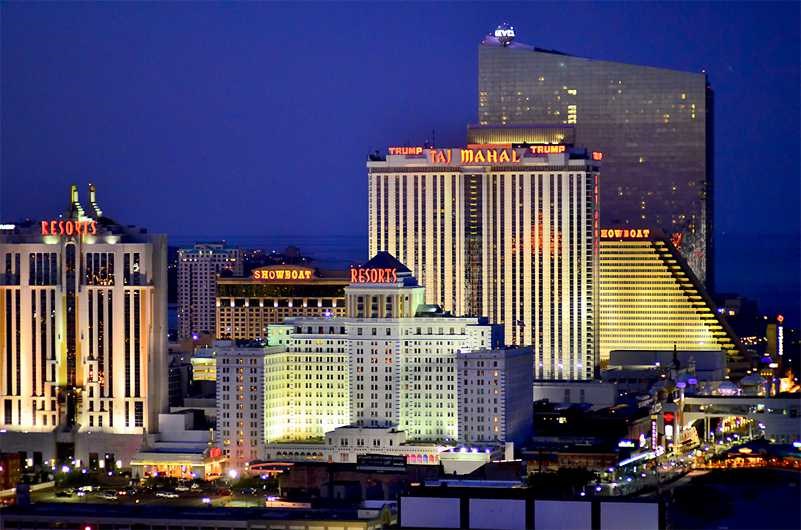 "Atlantic City has probably seen the biggest downturn as a result of all of this [growth] than any other locality," said Peterson Cos. CEO John Peterson, A Washington D.C. area developer. "It's a longer drive and you don't need to drive there to get the same experience that you can get half an hour away."
"It's a lesson to not put all your eggs in one basket," said former Atlantic City mayor Don Guardian. "As gaming suffered, Atlantic City suffered as well and wasn't prepared for the rainy day."
Moreover, with 39,000 permanent residents in Atlantic City and nearly 24 million visitors a year LPMG Properties President John Longacre, who develops non-gaming properties in the city, said that the permanent residents rarely benefit.
"The revenue to the town expected from Atlantic City never came, but it was always dangled like a carrot," he said.
Guardian went on to tell Bisnow that the closures and the economic pain that came with them was largely avoidable, had the city sought to further diversify its economic base and tourist offerings to make its appeal sustainable.
What's next?
Meanwhile multi-billion-dollar casino development across the Northeast corridor continues at a breakneck pace, spurring fears of market saturation, bankruptcies and regulatory backlash.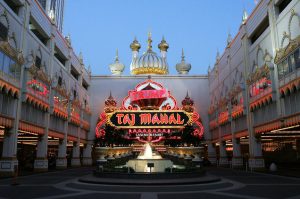 Two new casinos have opened in Atlantic City this year, the $2.4 billion Ocean Resort Casino in the place of the failed Revel and the $500 million Hard Rock Hotel & Casino, in place of the failed Trump Taj Mahal, with high hopes of bringing a breath of fresh air to the city's sluggish economy.
Massachusetts is counting on the success of the MGM Springfield, which posted $9.5 million in revenue its first week, making it likely that the project would hit its $430 million in first year revenue, according to the Massachusetts Gaming Commission, to help revitalize the downtown Springfield area as well as fill the state's coffers.
Just outside Boston, Wynn Resorts is betting heavily that its $2.5 billion Wynn Boston Harbor will draw down at least $252 million in pre-tax revenue in its first year of operation.
This of course is highly dependent on whether the city of Boston will allow the company to keep its license after scandals involving bribery and sexual harassment engulphed owner Steve Wynn last year, leading the Massachusetts Gaming Commission to look into whether the company's executives violated rules requiring license holders to be of good moral character. The property is set to open its doors in 2019.
Unchecked expansion, however, could lead to a backlash of over regulation warned Barrow, who noted that the United States was seeing its third great historical gaming expansion, with the first being the era of colonial gambling and the second the era of gambling in the Wild West.
Barros told Bisnow, "Both came to dramatic crashing ends because public officials didn't know when to stop and pull in the reins, and people got fed up and made it illegal."
Given public sentiment and politician's enthusiasm, outright prohibition is extremely unlikely for the multi-billion-dollar industry, however, as expansion continues unchecked in a hyper competitive market, Barrow sees market corrections coming in the form of bankruptcies.
Bankruptcy as market correction
So far, after the wave of casino closures in Atlantic City, the del Lago Resort & Casino in New York has already headed to the state capitol hat in hand in search of a bailout, which Gov. Andrew Cuomo, a casino advocate, has made clear will not be forthcoming.
The tribal owned Foxwoods Resort Casino in Connecticut hit the skids with the onset of the financial crisis in 2007-2008, heading deep into debt and eventually defaulting on some $2 billion in loans, a process Barrows sees as normal.
"You can go down the list. Wynn had challenges and so did MGM. Caesars went through bankruptcy," said Foxwoods Resort Casino interim CEO and Mashantucket Pequot Tribal Council Chairman Rodney Butler. "They've all been there for the same reason we were in '07 and '08."
Downward tax pressure
Another potential stumbling block for the rapidly expanding industry is the downward pressure on tax revenues created by increasing competition.
Currently Maryland levies the highest tax on gross gambling revenues (GGR) of any state at 76%, followed by Pennsylvania at 55%. Most of the rest of the Northeast states levy a flat 25% tax on GGR.
This, however, is likely to change. As more casinos look to enter the market or expand, states competing with each other are likely to push down their tax rates to draw in business, diminishing their own revenue streams.
"I can look at the whole Northeast region and develop all kinds of metrics to say the Northeast or New England are saturated and say you shouldn't build more," Barrow told Bisnow. "But there's still a logic to build in a saturated market if you think you can recapture the revenue lost to a neighbouring state."
External threats
Online gambling is also on the rise, putting pressure on existing land-based casinos to get into the market or see their profits eroded as players head online instead of making the drive to the nearest casino resort.
With the global online gambling market expected to grow from $37.9 billion in 2015 to nearly $60 billion by 2020, U.S. land based casino operators are likely to feel the pressure from a growing online market that knows no boundaries.
There's also the fact that the U.S. Supreme Court recently opened the floodgates on legalized sports betting across the country.
In overturning the Professional and Amateur Sports Protection Act earlier this year, the court has left it up to individual states to decide if they will legalize sports betting, setting off a race across the country as different state legislatures scramble to pass laws allowing them to pick up a piece of a market estimated to exceed $150 billion. Casinos across the country will have to invest heavily in this traditionally low margin market to stay competitive or see a percentage of their business head cross borders.
At the end of the day, while expansion is driving revenue in light of changing U.S. attitudes towards casino gambling, creating jobs and helping fill state coffers, the industry clearly faces a number of challenges ahead as markets adjust to increased competition and changing economic times.
Disclaimer: All images are copyright to their respective owners and are used by USA Online Casino for informational purposes only.