It's only been a few months since the U.S. Supreme Court allowed states to decide whether they want sports betting. Right now, there are already trends toward future bets. Many people are already familiar with the notion of going up to a window and placing a bet. However, new frontiers within sports betting may lead to growth in different areas under the umbrella of sports betting.
The Merging of Sports Books and Fantasy Sports
FanDuel and DraftKings are fantasy sports websites where fans create team rosters and play in tournaments. Because both operate as fantasy websites, they can offer cash payouts for tournament wins. Both of these sites have been fan favorites. Gradually, the fantasy sports companies are entering the sportsbook market in states where sports betting is legal. This means that fans can continue to play in fantasy football tournaments, as well as bet on their favorite teams.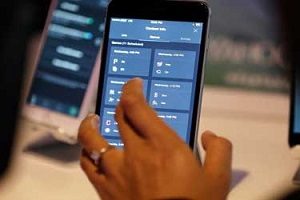 This blending of fantasy sports and reality betting is also translating to online and mobile betting apps. DraftKings launched a mobile app for sports betting in New Jersey in September. Paddy Power Betfair recently acquired a majority stake in FanDuel. It is also going to offer a mobile fantasy app with sports betting. In addition, Scientific Games is buying a sports betting company. Scientific Games offers mobile games, lottery games online, and, on paper, slot machines and electronic table games. Its acquisition of Don Best Sports Corp. will allow it to offer data to companies that specialize in sports betting. Sports betting data allow sportsbooks to make the most informed odds possible. Currently, the company provides data for more than 100 sportsbooks worldwide.
Sports Bets that Aren't on the Game
These days, gamblers don't just want to bet on the score and the spread of the game. They want to bet on other things. For example, they want to bet on how long it'll take for players to run out of the tunnel. They also want to bet on how long it will take for someone to sing the national anthem. In addition, they want to bet on which players will get the most playing time, and who'll score a touchdown. Gamblers enjoy betting on the number of fumbles by a team, or the number of takeaways a team will get.
In the past, these bets tended to happen only during Super Bowl week. Now, gamblers want to bet on nongame items as well as in-game bets. Sportsbooks that offer these options have seen a greater increase in the number of bets being taken that aren't game-related. In the future, people will bet on everything including the flavor of the Gatorade dumped on the winning coach. They may also bet on the number of fans of the opposing team who showed up for the game.
The Rise of eSports and Gambling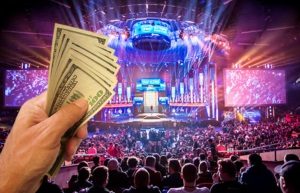 eSports involves multiplayer video games within a competition. These games began as local tournaments for players who really loved the game. But, the rise of eSports has been nothing short of meteoric. eSports tournaments have drawn crowds that are stadium-size. They have sold out Madison Square Garden. Increasingly, fans of eSports want to be able to bet on their favorite players or their favorite teams. They want to do the same thing as they do during a football or basketball game.
The eSports phenomenon also streams play live. In addition, it allows players to place in-game bets using cryptocurrency or via a mobile gaming app. Many experts believe that eSports represent the wave of the future. Virtual gaming is far less damaging to athletes' health than playing football or baseball. At some point, gamers may be able to command salaries in line with traditional sports players. And, eSports betting may become more important than traditional betting.
Disclaimer: All images are copyright to their respective owners and are used by USA Online Casino for informational purposes only.