Macau casino operator Studio City International Holdings (MSC) has announced that it plans to raise $331 million by selling American Depository Shares (ADSs) in an Initial Public Offering (IPO) in the U.S.
ADSs are defined as U.S. denominated shares in a foreign based company listed on an American stock exchange.
MSC currently operates the Studio City Macau integrated casino resort on Cotai island in Macau. The casino, which hosts 250 gaming tables and over 970 gambling machines, including slots and video poker, on 106,000 square feet of total gaming space.
The casino opened its doors in October 2015 after Melco Crown Entertainment took over the project by purchasing a 60% share in Taubman Centers, a Cotai luxury resort developer.
Melco stepped in in 2011 with plans to invest $1.7 billion to put up 1,600 hotel rooms, a 30,000 square foot family entertainment center in partnership with Time Warner Inc.'s daughter companies DC Comics and Warner Brothers, 35,000 square feet of retail space, a Michelin star restaurant, a water park and the world's first figure eight ferris wheel, operated 130 meters above ground on the building's façade in the shape of the Chinese lucky number eight.

Diversified offer and excellent location
The property itself is seen as reasonably well diversified in terms of having both mass market options as well as a focus on junket and premium VIP players from the Chinese mainland.
High rollers on junkets that fly them in from the Chinese mainland and loan them money to play at 5% interest are the single most lucrative section of the Macau gambling market, accounting for nearly 50% of all gross gambling revenues.
It also sits directly adjacent the Lotus Bridge connecting Cotai and the Zhuhai Special Economic Zone in mainland China, known for its theme parks, golf resorts and duty-free shopping areas as well as being one of the few integrated casino resort stops planned for the expansion of the Macau Light Rapid Transit Line.
Too heavy a reliance on Chinese whales has hurt Macau casinos in the past, especially after Beijing announced its anti-corruption drive in 2012, which scared high-rollers away from Macau where Chinese authorities were on the lookout for whales attempting to move currency abroad via casino junket play. The move by Beijing led to a drop in Macau VIP revenues for 28 straight months and forced both more established operators and new properties to take a hard look at diversifying their offerings to stay competitive.
Heavily in debt
Hong Kong-based MSC was launched back in 2000 with plans to build the cinema entertainment themed integrated casino resort. Headed by billionaire Director Lawrence Yau Lung Ho, the youngest son of Macau's proverbial grandfather Stanley Ho, and former chairman and CEO of Melco International, the company has taken on a large amount of debt and seen top line revenue growth decelerate, despite increased cash flow from operations.
With Macau casino revenues for 2017 in at $33.2 billion, the region outpaces Las Vegas by more than five times.
MSC itself, posted total gaming revenue of $282.2 million for the first half of 2018, an 11% year-on-year increase, attributable in part to Beijing's easing up on its anti-corruption drive, leading to a flow of Chinese high-rollers back into the former Portuguese enclave and gambling hub.
IPO details
In relation to the IPO, MSC plans to sell 28.75 million ADS shares with a midpoint price set at $11.50 per share. Existing shareholders have already indicated that they would be interested in approximately $294 million of the offering or some 89% of the IPO. Both class A and class B shares will be issued and include voting rights.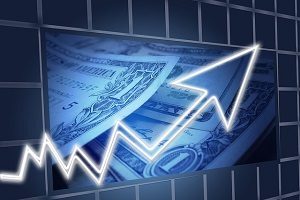 Analysts have noted that were the IPO to hit the midpoint price, the company's total value after the IPO should come in at $2.5 billion.
In its IPO road show, management has said it plans to use the proceeds of the IPO in the following way:
"We plan to use the net proceeds of this offering and the Assured Entitlement Distribution to acquire newly-issued MSC Cotai Shares. In turn, MSC Cotai intends to apply the net proceeds it receives from us for repayment of certain of our existing indebtedness. We currently do not have a definitive plan for the repayment of our existing indebtedness. The weighted average interest rate of our existing indebtedness is 7.52% and its maturity ranges between November 30, 2019 and November 30, 2021."
The IPO is set to be underwritten by Morgan Stanley, Deutsche Bank Securities and Credit Suisse.
Analyst Donovan Jones, CEO of VentureDeal.com, has written in Seeking Alpha that, "customer flows to the region have varied markedly depending on consumer confidence.
"With current trade tensions high between China and the U.S., and a prolonged trade war increasingly likely, I believe the results will have a negative effect on casino operators in Macau and reduce the number of visitors over the short-term.
"Given MSC's heavy debt load, pricey IPO when compared to Wynn Macau and uncertainties as to customer demand, I am not a buyer of the Studio City IPO."
Disclaimer: All images are copyright to their respective owners and are used by USA Online Casino for informational purposes only.