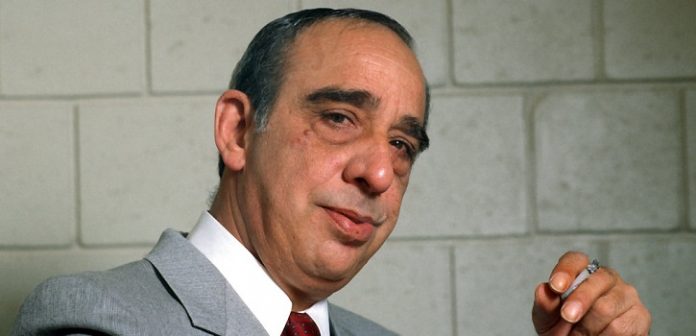 Carmine John Perisco has passed away at the age of 85. Perisco was well known in Brooklyn since he was part of the crime gang scene. He also became a prominent Mafia boss at a time when the New York mob was extremely powerful. Perisco died in North Carolina, where he was serving a 139-year prison sentence. He was 85 years old.
Perisco's lawyer, Benson Weintraub, confirmed Perisco's passing at Durham's Duke University Medical Center. Weintraub said he didn't know the cause of Perisco's death. Perisco had been serving time at a federal prison in Butner, not too far from Duke University Medical Center.
More on Carmine Perisco
Perisco spent the majority of his adult life in prison or under indictment. However, even behind bars, he was still able to maintain his position as a crime boss for the violent enterprise known as the Colombo family. Law enforcement authorities also believe that Perisco had a hand in the murders of Joey Gallo and Albert Anastasia.
Carmine Perisco was the son of a law firm stenographer and had a middle-class upbringing. He started committing crimes as a teenager in South Brooklyn, where he was a hit man and enforcer. Perisco was arrested for the first time at 17 for murder. However, he was able to continue his life of crime due to his intelligence and charge, as well as a penchant for violence and a willingness to betray others. Perisco's cunning and violent ways led him to the top position in the Colombo mob family.
Perisco's Life of Crime
Edward A. McDonald, a former federal prosecutor, stated "He was the most fascinating figure I encountered in the world of organized crime. Because of his reputation for intelligence and toughness, he was a legend by the age of 17, and later as a mob boss he became a folk hero in certain areas of Brooklyn." McDonald was in charge of a Justice Department unit that investigated the Mafia in the 1970s and 80s.
Perisco was known for double-crossing allies in the mob and was called The Snake in the mob underworld. However, none of Perisco's confederates dared to say the nickname in his presence. Those who worked with Perisco referred to him as "Junior" instead.
Police maintain that even when Perisco was serving terms from as far back as the 1960s and into 1990s, he was still a significant force in two violent mob wars. Perisco was also involved in running the criminal operations of the Colombo family. During his "reign," Perisco's gang acquired millions of dollars in illegal payoffs from labor racketeering, gambling, loan-sharking, and drug trafficking, mainly in New York.
Mob members and associates, as well as lawyers and detectives, described Perisco as a moody man who could be alternately charming and vicious. Attorneys recall that he was able to grasp the complexity of specific law procedures and make cunning strategy suggestions at his trials. In Perisco's more peaceful moments, he enjoyed gardening and preparing pasta with a mixture of garlic and olive oil for his family and friends.
However, mafia investigators and detectives who listened to Perisco's conversations on telephone taps and electric bugs stated that he would become angry if he suspected that other mobsters were attempting to cheat him. An informant who once shared a prison cell with Perisco shared that Perisco tried to plot to murder prosecutors, including Rudolph Giuliani and FBI agents. Perisco felt these officials were responsible for his lengthy prison sentences.
Disclaimer: All images are copyright to their respective owners and are used by USA Online Casino for informational purposes only.