Since the U.S. Supreme Court overturned the federal ban on sports betting in May last year, several states are now able to accept wagers on various events, including the upcoming NCAA tournaments. However, as basketball season looks to kick up a storm, the governing bodies are now trying to establish the ins and outs of how legal bets will be placed.
There are 3 NCAA games for the women's league scheduled to take place in Mississippi this weekend, a state where people have been placing bets on collegiate sporting events since last summer. Though Washington hasn't been granted a sportsbook yet, they are hoping to receive one in time for next year's major events, and both the men's Elite Eight games and Sweet 16 will still take place at the Capital One Arena in Washington over the next 2 days.
Additional NCAA games have been scheduled for Pittsburgh and Philadelphia, Pennsylvania, and Providence, Rhode Island. Other states have been appointed to host tournaments this year and next year too, but each one is still in the process of deciding whether or not to legalize sports betting.

Hoping More States Will Open Up to Hosting Tournaments
The NCAA has confirmed that they won't look to move any of the confirmed events from the states or arenas where gambling is permitted, but they could end up closing any on-site sportsbooks temporarily, as well as placing a ban on all gambling-related adverts during their events.
"We anticipate that probably by 2020 or 2021 there will be potentially 30 states that are allowing sports wagering," said Joni Comstock, the NCAA's senior vice president for championships. "We're going to have to work in the environment that we have."
This year the Pac-12 and West Coast Conference held their annual tournaments for both women and men in Las Vegas, but now the NCAA's governing bodies have confirmed they will be revising the current gambling policies, and will look for places which aren't so reluctant to host a gambling event in their location.
Current Gambling Laws on College Sports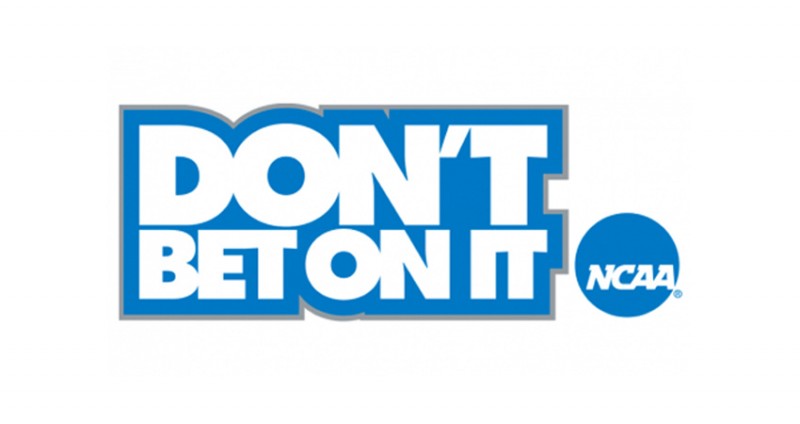 Sports betting is slowly becoming legalized throughout multiple states. In Mississippi, Nevada, New Mexico, West Virginia and Pennsylvania, bets can be placed on college sporting events without any restriction or limits. In Rhode Island and Delaware however, bets are not permitted for in-state college teams. New Jersey also falls into this category, but with the exception of bets placed on certain games outside of the Garden State.
The District of Columbia has also permitted sports betting, albeit college sports betting is still something of a gray area, and a decision can only be determined by the city's regulators. In Massachusetts, a ban on collegiate events was recently introduced by the Republican Governor, Charlie Baker.
Washington only permits gambling in tribal facilities, but their state legislature does allow sports betting at both stadiums and arenas, including the Capital One Arena, home to the sport teams the Capitals (NHL) and the Wizards (NBA). The manager for both teams, Ted Leonsis, has been in favor of legalizing sports betting and HAS even bought out one of the arena's popular sports bars this month.
NCAA Warns Players and Coaches about Dirty Games
There have been concerns expressed over players receiving athletic scholarships as compensation for being tempted to shave points or throw games, however these questions have been deemed as nothing out of the ordinary, and existing gambling regulations make these scenarios very unlikely.
Sara Slane, Senior Vice President of Public Affairs at the American Gaming Association said, "Of all the athletes who would potentially be compromised, it would be athletes who are not getting paid, so when you operate in a nebulous world where there is no transparency and you don't have the ability to see when anomalies and erratic behavior is occurring through a legal, regulated sports betting system, you don't have the ability to combat what may be happening."
"There's a long track record where the industry, the gaming industry, has worked in partnership with a lot of the leagues including the NCAA when they suspected something was happening, alerting them of possible corruption," she added.
Though the NCAA isn't heavily involved with gambling in general, the interest from major bettors attracted to their events is something which generates a significant amount of revenue for the organization.
The first March Madness match will see Iowa and Cincinnati go head-to-head this Friday at 12:00pm. Get the full NCAA schedule here.