Illinois has been a gambling state since 1927. That year, it legalized gambling on horse races. It was a few decades later that the state jumped into gambling with both feet. Illinois allowed casino gambling in 1990. Video gambling became legal in 2012. Many cities and townships have loved the large increases in tax revenue.
However, the governor wants a larger piece of the video gambling pie. After a period of shock, cities, townships, supporters, and lawmakers are fighting back against a proposed tax hike.
What are Video Gambling Terminals?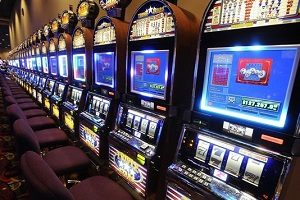 Video gambling terminals (VGTs) are, in reality, slot machines. There are many varieties. Some are simple and look very much like the slot machines of the 1970s. However, some of the newer VGTs have state-of-the-art graphics and appeal to people who really like video games.
Under Illinois law, establishments with a license can have as many as five VGTs. Truck stops, restaurants, bars, and diners are able to have VGTs. A variety of businesses have used the law to get licenses as well. For example, you can find VGTs in flower shops and salons.
The VGT Business is Good in Illinois
Depending on the size of the city, and the traffic into the business, VGTs can rake in between $10,000 and $50,000 a month. Many business owners have said VGTs have helped their bottom lines. They are able to buy new equipment and update their looks. Business owners have also given their employees pay raises. In addition, businesses have said VGTs help them make up the business they lost when the state enacted a smoking ban in 2009.
Statewide, VGT revenue sits at $1.2 billion. Of that, 30 percent of the net income from each terminal goes to taxes. The state receives 25 percent of the income, and the local governments get 5 percent. The business that has the terminals splits the remaining profit with the business that services the terminals. The income for some small towns is in the hundreds of thousands of dollars. However, larger cities are raking in hundreds of millions of dollars in VGT gambling revenue.
The Proposal
The budget proposed by Gov. J. B. Pritzker includes an increase in the tax rate for VGTs. The plan calls for an increase from 30 percent to 50 percent on any gambling revenue more than $2.5 million. For small towns, this is not a problem. Many small towns have revenue from only a few terminals. However, larger communities will really feel the bite of a tax increase.
This proposed tax increase has made for strange bedfellows, as cities and towns band together with gaming operators and businesses. Each member of the coalition has a different reason why it wants the proposal defeated. Businesses are griping about the loss of their revenue, just when they are really starting to turn a profit. Cities and towns are also not happy with any disruption of their revenue stream. Many cities and towns have said they use money from VGTs to improve their communities and attract new businesses.
Businesses and municipalities have said they already pay a large percentage of their income to the state. VGTs pay more money into the state's coffers than casinos, the lottery, and horse racing. However, the state has countered that a solution must present itself. While cities, towns, and businesses are benefitting from the revenue, the other gambling enterprises are not. Because people are spending their money locally on VGTs, casino traffic is down. Fewer people are playing the lottery or betting at race tracks. The state government says it must find a way to make up the shortfall. It remains unclear who is going to win this battle. Will it be the state of Illinois or small towns and business owners?
Disclaimer: All images are copyright to their respective owners and are used by USA Online Casino for informational purposes only.