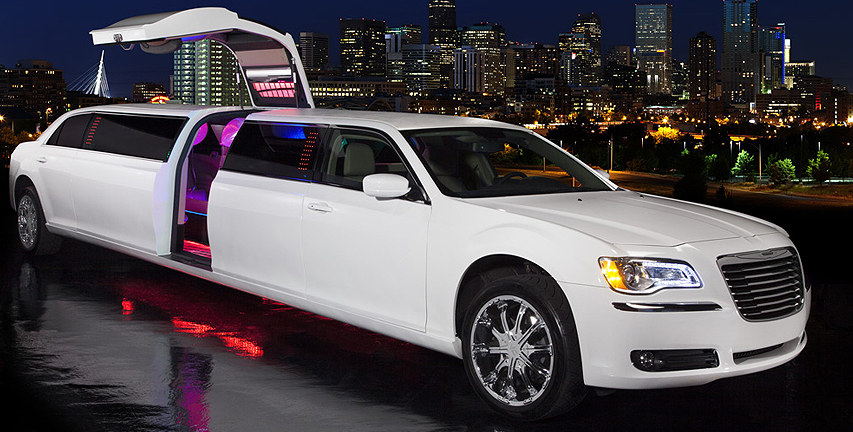 An essential part of the Las Vegas experience is to use a limo service to get from site A to site B. Whether you're trying to get from the airport to your hotel or you just want to see the sights of The Strip, traveling in style means hiring a luxurious limousine. But, how can you be sure you're making the right choice?
There is certainly no shortage of limousine services to choose from in Vegas, so selecting the one that best suits your needs can be quite challenging. However, whatever the reason you want to use a limo, whether it is for a special occasion, such as a huge casino party, wedding or graduation, or you simply want to create memories that will last a lifetime, you need to choose a limo service in Vegas that enhances your break.

Why Hire a Limo?
Although there are other options in Vegas, including standard taxi cabs, there is something very special about using a limo service. Whether you're in town for business or pleasure, you're celebrating or just vacationing, a limo is an ideal way to travel. There are many reasons why people choose to use a limo service in Vegas. Some of the most common include:
• Traveling to and from the airport
• Picking up business contacts to attend meetings
• Taking a romantic ride together
• To celebrate a special occasion, such as a milestone birthday or engagement
• As wedding transport
• To visit attractions in the wider area, such as the Grand Canyon
• For parties on the road
• To travel between properties or from The Strip to Downtown
Limos are the last word in luxury travel and are one of the best ways to create the right impression with a business contact or to start your vacation in just the right way. When you choose the right limo service, you'll also be able to create lasting memories of a fantastic stay in Las Vegas.
So, how do you go about selecting a limo service?
Length of Time in Business
The first consideration to bear in mind is the length of time the limousine company has been operating. Although not every new startup will be a fly-by-night, unreliable operation, you can have more peace of mind if you choose a long-established company. It is much more likely to be trustworthy and reputable.
Also, if the company has been in business for some time, you can be confident the operator will have plenty of experience in the industry and will be able to ensure you receive excellent customer service and a smooth ride. Never be embarrassed to ask companies about how long they have been in the business when asking for quotes.
Vehicle Availability
One of the primary considerations to keep in mind when choosing a limo company is what type of fleet it is operating. This is especially important if you have a large group that needs to be transported between locations. Smaller companies may not have the right type of vehicles or may not have sufficient availability to carry everyone.
Checking availability well in advance is essential if you are a part of a big party. The good news, however, is these days, there are plenty of vehicle options to choose from, and, in addition to the standard stretch limos, there are also minibuses, Mercedes Benz Sprinters, and stretch SUVs that may suit your party better than a traditional option.
Seeing the Cars Personally
While booking over the phone or online is quick and convenient, it isn't always the best option when it comes to choosing a limo service. What may look like a great deal over the Internet may turn out to be a complete disaster if the photo on the website looks completely different to the outdated vehicle that comes to collect you from your hotel or the airport.
Going to see the vehicles in person is a good way to prove the quality of the cars n and will ensure you won't be disappointed on the day. This is especially important if you are celebrating a major event and need the limo as transportation for a wedding or other party occasion. If the price seems surprisingly low, it is also very important to check the vehicles just to make sure you are getting what you think you're paying for.
What Do You Need Your Vehicle For?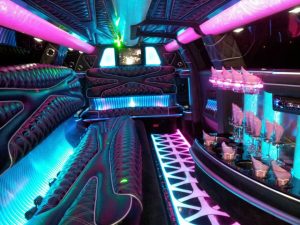 When hiring a limo, it's important to be clear with the hire company precisely what you want the vehicle for. This is because there is a world of difference between the type of car you require for a simple transfer to or from the airport and one that will be taking the girls on a bachelorette trip up and down The Strip partying.
Letting the company know at the time of booking what your expectations are is the best way of finding the right operator to meet your needs perfectly. For example, some companies have limos in their fleet that even have dance floors, full entertainment systems, and drinks on tap, which would be perfect for a bridal party, but not so great for impressing business clients from another city.
Checking Reviews
These days, it's easier to find out what experts and other users think of most things, including Las Vegas limo services. A quick search online for limo company reviews for Vegas will turn up numerous sites where you can read a wide variety of testimonials and opinions from both professional reviewers and ordinary travelers.
While it's important to be open-minded when reading reviews — many people only write a review if they've had a poor experience. If many people have experienced similar issues, such as cars failing to turn up, rude or unprofessional staff, or poor-quality vehicles, it's probably best to avoid them.
Choosing A Package
Many limo companies offer a variety of packages to their customers, which make it easier for clients to get the right deal to suit their needs. By offering comprehensive deals on a range of services, or by allowing customers to only pay for the services they require, you can easily get a package that suits your requirements and saves you money.
When it comes to pricing, however, it isn't always a good idea to go with the lowest-priced company, no matter how attractive its price may seem. There's a good chance if its quote is considerably lower than all the others, then its level of service may also be substantially lower. Of course, that doesn't mean you have to go with the most expensive service either. A happy medium should suffice.
Whatever the reason you want to hire a limo, making sure you make the right choice of company is essential to getting the best value for money and getting the high level of customer service you are paying for. By following these helpful tips, you're sure to get a good deal on your transportation in Vegas.
Disclaimer: All images are copyright to their respective owners and are used by USA Online Casino for informational purposes only.