Arranging a vacation is one of life's greatest pleasures. But, another of those pleasures has to be winning the jackpot on your favorite slot machine. If you want to combine both, why not book your next vacation to one of the world's top gambling hotspots?
Most people enjoy making a little bet from time and time, so it's no wonder that gambling is so popular around the world. While most people think of Las Vegas first when they think about the world's top gambling destinations, Sin City is not the only place around the globe that offers an amazing gambling experience. There is a strong international gambling scene that is attractive to gamblers from many countries, including the United States. If you're heading overseas on vacation and are keen to place a wager during your trip, here are five of the best worldwide locations that you should visit.

1. Australia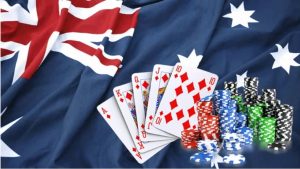 If you're ready for a seriously long-haul vacation, a trip Down Under offers not only some amazing sightseeing possibilities and sunbathing potential, but also some pretty fantastic gambling. Australians love wagering, and, as a result, there are plenty of land-based casinos dotted all around this enormous nation. Australia offers more than 400 different casinos that are primarily located in Melbourne and Sydney (two of the most popular cities for tourists to visit). You can enjoy the full gambling resort experience. However, if you are heading elsewhere, you don't need to miss out since there are also a whole bunch of casino hotels located in many of Australia's other major resorts. Whether you are heading to Adelaide, Darwin or Canberra, you'll find pokie machines, table games, and high-class venues galore that are sure to hit the spot. After you've had your fill of the gaming table, you can then head out to explore some of the world's most wonderful cities – the perfect vacation!
2. Monaco
Monaco may be a tiny nation, but don't be fooled by its diminutive size. It has to be right up there among some of the world's hottest gambling spots. Long established, the old-world Monte Carlo casino is one of the world's most luxurious gambling destinations. You will feel like you just stepped into a James Bond movie when you visit the casino here, with its sophisticated and elegant interiors, tuxedoed men and well-dressed women. Unfortunately, there is a downside to bear in mind before you get out your wallet. You will really need some serious cash if you want to gamble here, so you'd better start saving to take your seat at one of the endless rows of gaming tables. The good news, however, is that if you just want to soak in the atmosphere, you won't have to pay a cent. You can simply try celebrity spotting, enjoy a drink and then head out to see the sights of this beautiful Mediterranean jewel that boasts a famous Grand Prix track and a stunning marina just steps away from the slot machines.
3. The Bahamas
Do you prefer your gambling vacation with a little more tropical vibe? Then, head to The Bahamas where you can enjoy the sunshine with a side order of slots. Spend your days relaxing on palm tree-lined beaches and your nights in one of the world's biggest and best casinos at Atlantis Resort on Paradise Island. Happy, beautiful, and friendly, this Caribbean island is a vacation hotspot for so many reasons, including its underwater bars, its fantastic restaurants, and its sandy beaches. But, if you're more enthusiastic to spend your time indoors at the gaming table, you'll have plenty of options here. As well as banks of slots, you'll also have all your favorite games to choose from, making it easier than ever to win, or lose, all your spending money.
4. Macau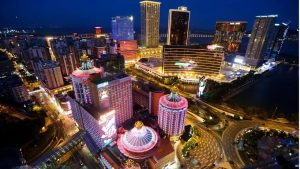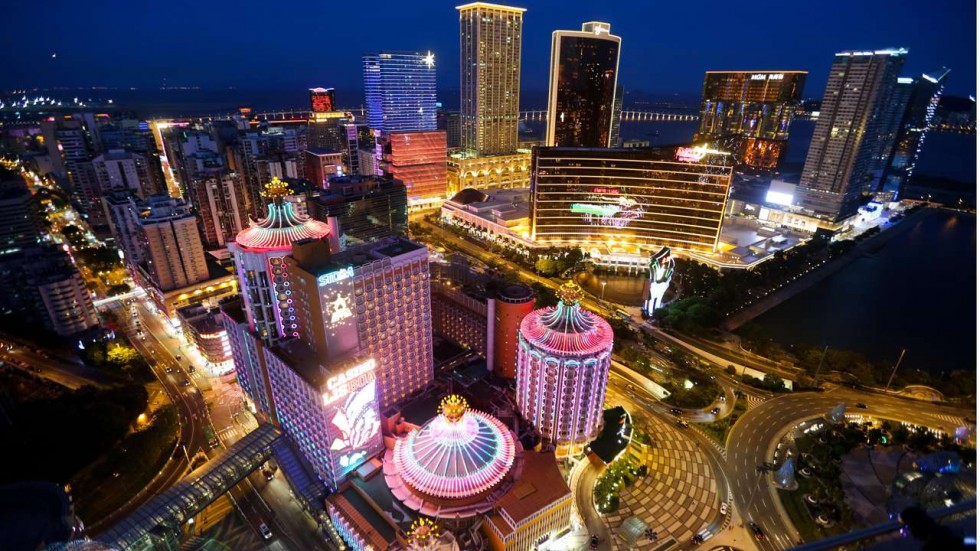 If you're looking for the most cutting-edge gambling spot anywhere in the world, Macau is the perfect destination for you. Rapidly growing with every passing year, Macau is the Far East's most thrilling gambling location, so much so that it has even won the title of the Las Vegas of the Orient. Macau is already popular with Chinese gamblers, but it has started to attract visitors from all around the world, including the United States, thanks to its fantastic Vegas-style resorts and excellent gambling opportunities. Macau is also home to the world's biggest casino, the Venetian Macau, where you can indulge in new and modern luxury in a place where East meets West. Set to become a serious rival to Sin City, Macau is definitely a rival for the top spot when it comes to choosing an international gambling vacation spot.
5. The Ocean
So, we might be cheating a little here, and the Ocean may not exactly be a single worldwide destination, but it certainly represents a fantastic vacation spot for all lovers of gambling. Cruise ships are among the best places anywhere to get your gambling fix. And, as an added bonus, you get to explore the world as part of the bargain. Whether you want to visit Canada, the Mediterranean or the Caribbean, you're spoiled for choice by today's modern cruise lines, which offer an amazingly luxurious experience with world-class food and drink, comfortable accommodations that rival any top hotel, and fantastic entertainment. Let's not forget the onboard casinos where you can enjoy all your favorite games, from blackjack to roulette. What's not to love about that?
If you're keen to get out of the United States and see the world, as well as the inside of some of the best casinos that the globe has to offer, this Top Five list should give you all the help you need to start planning your next break. So, put Las Vegas out of your mind and start looking a little further afield for your next vacation. After all, what could be better than scooping a big win and then going out to spend your profits in one of the world's most fantastic destinations?
Disclaimer: All images are copyright to their respective owners and are used by USA Online Casino for informational purposes only.