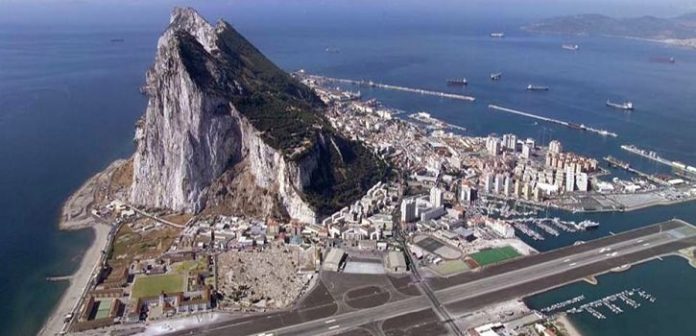 When you think of the great gambling capitals of the world, Gibraltar may not come to mind. However, it should. In the past, gamblers were content to stay in the casinos and never see the light of day. But these days, many people want to vacation and gamble at the same time. Which is why you should think about visiting Gibraltar for your next casino trip. Gibraltar offers luxury casinos, as well as tourism opportunities.
The Rock
Gibraltar is well-known because of the giant limestone rock towering almost 1,400 feet above the tip of the Iberian Peninsula. Gibraltar is a British Overseas Territory. In British hands since the 18th century, it has been an important military base for the Royal Navy. Gibraltar is a very small British territory—about 2.6 square miles in all. However, despite its small size, it is a really fun spot to visit. That's because Gibraltar has focused its efforts on tourism and gambling interests for the last 100 years.
Gambling in Gibraltar
In the early 2000s, Gibraltar decided to make it easier for bookmakers and online gambling operators to do business. It relaxed laws that allowed for liberal gambling policies on the peninsula. This was a great benefit for the area's tourism industry. Cruise ships from all over the world use Gibraltar as a port of call. There are villas, resorts, and boutique hotels that cater specifically to tourists who want to gamble.
The history of gambling in Gibraltar goes back a long way. After World War II, the government of Gibraltar started a lottery fund to help rebuild the area. The lottery became so popular that the government expanded it. The government uses the funds to benefit the lives of the people who live in the territory.
Currently, there are two casinos in Gibraltar. One, the Casino Admiral Gibraltar, is the largest in the area. This casino is actually two casinos and sits in the exclusive Ocean Village development along the Bay of Gibraltar. The complex holds a casino with slots and table games, as well as a separate high-roller poker room. There are also sportsbooks on-site for betting and a bingo parlor, which has been very popular. Casino Admiral Gibraltar has 12 different table games and 200 gaming machines within 35,000 square feet of gambling space. One of the most popular features isn't actually the casino, however. It is a huge sports bar. You can watch and bet on games all over the world simultaneously in the bar.
The other casino is not on land. It is a floating luxury casino, the Sunborn Gibraltar. Guests are able to cruise around the Mediterranean Sea while they are gambling. The accommodations on-board the Sunborn are top-shelf, and the food and beverages come highly rated. The ship has 189 suite-like rooms. That means that you can walk around comfortably without having to step over thousands of people. The ship offers 60 gaming machines, such as slots, and 25 table games. Guests are able to play baccarat, blackjack, poker, craps, and roulette. There are high-limit games as well.
The Sunborn Gibraltar was one of the first of its kind to offer luxury gaming cruises. Amenities on the ship include concierge service. There is a table service deckside for food and beverages. A four-star bar and restaurant and a spa are also available—all while you cruise and gamble.
Non-Casino Gambling
But, suppose you do not want to go inside the casino and gamble. Instead, you would rather lie on one of the peninsula's magnificent beaches and get a tan. Not a problem. The real growth in the gambling industry on Gibraltar has been in online and mobile gambling. This means you can gamble from anywhere on Gibraltar at any time. There are well-known online casinos, including Bet 365, William Hill Vegas, and 32Red. All these casinos make Gibraltar one of the hottest online gambling destinations anywhere. Do not forget the territory also has sports betting, poker, bingo, and online lotteries.
Nongambling Attractions
When you are ready to take a gambling break, there are plenty of things to do and see in Gibraltar. First, you may want to try climbing the Rock itself. It is a bit of a hike at almost 1,400 feet tall, but not too difficult. It makes for some amazing pictures in any direction. Looking south, you are able to see the Moroccan coast and the Atlas Mountains against the blue of the Mediterranean. If you look north, you can see the coastline of Spain. While you are visiting the Rock, be sure to climb around and explore the caves that dot its surface. Neanderthals used the caves thousands of years ago.
History and Caves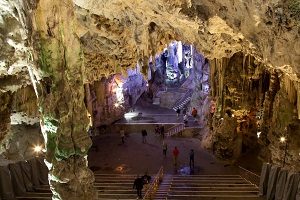 There are other things to see on Gibraltar. A great spot to visit is the remains of a fort constructed by the Moors. It is a leftover from when the Moors invaded Spain more than 1,000 years ago. If you are a history buff, Gibraltar offers a jumping-off place for many great sightseeing trips. You can take a side trip to Morocco and visit Casablanca and the Marrakesh Markets, as well as Fez. Fez offers more casinos to enjoy. You could also go to Spain. Try visiting several cities in the south of Spain, including Madrid, Cordoba, Seville, and Granada.
If you want to stay in Gibraltar, you can take advantage of other events in the area. Go and look at St. Michael's Cave. Every year, more than 1 million people visit this large beautiful cave. Legend says the archangel Michael appeared in this cave, as well as in another in Italy. Kids love exploring the cave, and parents can relax knowing it is well-lit and paved.
Cable cars can take you and your family from the top of the Rock to the bottom, And, on the way down, you will experience some breathtaking views.
Food and Beverages
One of the best things about Gibraltar is the influence many cultures have on the peninsula. This makes for a great restaurant and bar scene. Spanish, Moroccan, and British cuisine influence the territory's restaurants. This has made for some amazing blends of food and spirits. Several restaurants in the territory are kid-friendly and offer some great food in an outdoor dining atmosphere. If you are in the area on a Sunday, you need to try Gatsby's. Open since 1988, the restaurant offers blends of Indian, British, Spanish, and Moroccan cuisines. Many consider Gatsby's Sunday lunch to be the best in the territory.
However, if you are kid-free, you may want to try Charlie's Steakhouse and Grill. You and your spouse can relax and enjoy the unobstructed views of the Bay of Gibraltar. You cannot go to Charlie's and not try the Moroccan rack of lamb. You also should not leave without trying the steaks. Rumor has it that the best bartender on the peninsula mixes drinks at Charlie's. You don't have to dress up in your finest to enjoy the excellent food at Charlie's.
Next time you are thinking about your next gambling and tourism stop, you may really want to consider Gibraltar. Beautiful scenery, world-class dining, and luxury casinos. Online gambling all the time. What more could you possibly ask for?
Disclaimer: All images are copyright to their respective owners and are used by USA Online Casino for informational purposes only.