There have been a lot of changes in the gambling industry in the last 10 years. With new technology and new innovations, gamers always have cutting-edge games at their disposal. Many of the new technologies have involved artificial intelligence, virtual reality, and augmented reality. However, there are also some revolutions within the new blockchain technology that are ready to redefine online and mobile gambling. In fact, iGaming and blockchain technology may work together to change the landscape of gambling as we know it.
What is iGaming?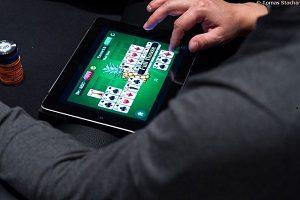 Short for Internet gaming, iGaming is the way gamblers place bets and win money online. In other words, gamblers bet on the outcome of an event or a game during online play. There are many different types of iGaming opportunities. Some mobile and online websites offer many forms of poker. There are also online casinos, where players can play blackjack, roulette, and craps. Sports betting online is also a popular option. Games, such as online slot machines and video poker machines, are also popular.
In the next five years, iGaming will do two things. First, it will begin to produce games that include augmented reality and virtual reality with headsets. These innovations will really allow the player to come into the games and interact with them. Second, iGaming will begin to really integrate the use of blockchain technology into its gaming platforms.
What Is Blockchain?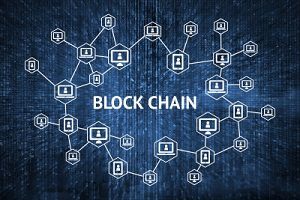 Blockchain technology has been around for at least a decade. It was originally created as a form of alternative currency. People wanted to keep their transactions private from governmental influence. However, blockchain has morphed into an entirely different economic system. Blockchain technology is now a distributed ledger system, and all transactions are transparent. That means instead of one person keeping a ledger, which is the traditional form of accounting, it belongs to everyone. A distributed ledger means all transactions in it are visible to everyone who is on the blockchain. Advocates for blockchain technology say it is the visibility of the ledgers that allows everyone to see all transactions. In addition, it is this visibility that helps to keep the transactions corruption-free and honest.
How iGaming Benefits from Blockchain
Transparency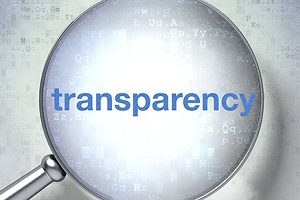 Blockchain will be able to help iGaming because of the transparency issues with traditional casinos. Even online casinos have problems with transparency. Research has shown with regard to payouts, winnings, and the outcomes of games, blockchain technology is faster and more efficient. Also, one of the largest complaints from iGamers is they have no way of knowing the odds on any particular game.
While some websites and mobile apps post the odds for each game, many don't. Brick-and-mortar casinos must post odds for their games, so mobile and Internet sites should do the same. Blockchain technology allows for total transparency of the iGaming platform. That way, all players can see the odds for each game they play. This eliminates any suspicions of a rigged game. In addition, it allows players in states where online gambling is illegal to have some peace of mind. They can have some assurance they won't lose their money to a sketchy website or app.
Also, blockchain technology modernizes the money transfer system in the gaming industry. Often, players use different currencies to play. In the old system, someone might have to exchange his or her money before being able to play. However, with blockchain technology, money is seamlessly transferred from player to game and back.
Security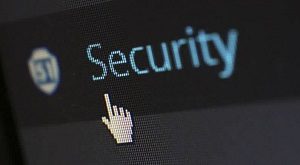 iGaming also benefits from blockchain's added security features. Because so many processes are automated, it makes it very difficult for criminals to break into or hack the system. While criminals and hackers are good at finding loopholes, the transparency of blockchain makes it very difficult to hack. And, because everyone can see the transactions, criminals have been unable to get into the system to extract currency. This should give iGaming customers great comfort knowing their money is safe.
Control of Assets
iGamers have been complaining for years about controlling their own assets while they're playing games online or via mobile apps. Because assets run the risk of being duplicated online, companies store gaming money in a central location on servers. While this is safer for the iGamer, it also reduces the gamer's ability to get at his or her assets. He or she also may not have a way to sell his or her assets. The player also cannot buy more assets or trade outside of the game. If iGamers want to cash out, they have to do it in nontraditional platforms. They might lose money rather than gain it.
With blockchain technology, iGamers have control over their assets. They can exchange assets anytime they want with other players. They can also move their assets to other gambling games on the platform whenever they want. Also, blockchain offers iGamers the chance to use their assets across games. This allows gamers to play as many games as they want, and they don't have to move their money.
Incentives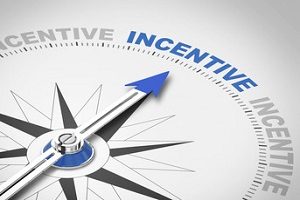 In brick-and-mortar casinos, gamblers have the chance to get bonus spins and prizes with their player's cards. Online casinos may offer new players free money or free spins, but many don't offer those incentives for regulars. However, iGaming has platform tokenization, which benefits the player. If a player reviews a game, plays it or talks about it on social media, he or she gets tokens. Tokens might also be available for players who agree to review new games and give feedback. All those tokens add up to more money in the wallets of gamers.
iGamer Credibility and Accountability
When gamers play each other and don't know each other, it is hard to know who to trust. Gamblers are frequently reluctant to play or participate in iGame tournaments with people they do not know. They usually want to play with people they are familiar with or have played against in the past. However, with blockchain technology, a gamer's past interactions are present for all to see. This means it displays the player's activity and interaction with other players. His or her player history is also displayed. If the player trades items or platforms during the game, the technology records it. Because a player's record is always on the blockchain, he or she needs to maintain good behavior. If the player doesn't, no one will want to play with him or her. iGames will become safer because everyone will want to be on his or her best behavior.
Overall Game Security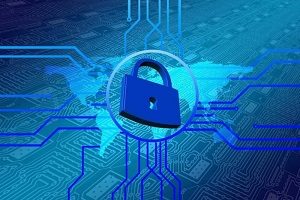 In some games played online, players work for an item to give them an advantage Often, as soon as a player got that expensive, valuable, or rare item, hackers copied and sold it. This made those hard-won items worth next to nothing. However, using blockchain technology means hackers cannot trade illegal assets. This also means they cannot copy or hack the keys and wallets used by iGamers on the blockchain. On the blockchain, it is impossible to duplicate items. There is always a trail leading to whom each item belongs.
While there are still some skeptics, it is apparent blockchain will cause a revolution within the iGaming industry. The only question is how long the revolution will take.
Disclaimer: All images are copyright to their respective owners and are used by USA Online Casino for informational purposes only.