It's that time of year again, when those in relationships and partnerships have to remind each other that they're special and loved. Valentine's Day can be a wonderful experience for many people, but for those who are single or not so confident in what to buy, what to do or where to take their other half on the big day, it can easily become a headache… 
If you're faced with these kinds of challenges every year too, let's delve into some cool gifts which go beyond the box-standard Valentine's Day ideas. Our list of unique, thoughtful, funny, and somewhat strange unisex gifts are suitable for singles, friends, husbands, wives and partners — and will probably be more useful to your SO than any cheap flowers or chocolate liqueurs.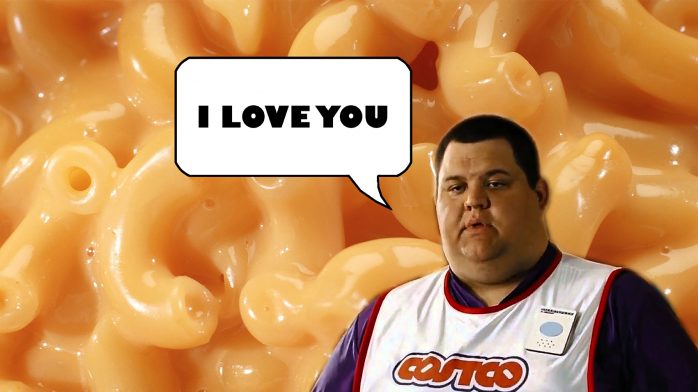 Mac n Cheese is pretty much a staple in the American diet, so why not stock up on the stuff and present your single friend or Mac Daddy with a huge bucket of Mac n Cheese for Valentine's this year? You get 180 servings in total, and can feed an entire party with 6 gallons of premium, restaurant-style stodge. Yum!
What's more romantic than staring up at the night sky on Valentine's Day and being able to tell your other half that they legally own the moon? Well… not all of it, of course – but for less than 30 bucks you can actually buy the deeds to one single acre of luna land. Forget buying someone a house; this is way cooler! They will be over the moon!
You could send your loved one on a spa and wellness retreat, but how about saving cash and making the experience last with a portable sauna as an alternative? It works wonders on skin and aids in weight loss too – enabling you to slim down and look great — all from the comfort of your own home. It's the gift that keeps on giving. And a 'really hot evening' is 100% guaranteed!
We all know someone who can't bear to drink anything without sugar or preservatives in it. Help them save their teeth and arteries without sacrificing taste with the Right Cup! It comes in several different flavours and gives off a sweet taste and smell, tricking the brain into believing the drink is flavored – no more boring water!
What better way to butter up your partner than with a Selfie Toaster? In an age where vanity is at its peak, what could be better than burning your own face into a piece of toast on Valentine's Day morning, then watching your partner eat it for breakfast? Or you could even burn their face into yours and let them watch you eat their face? The Selfie Toaster is the new way to digest another's beauty!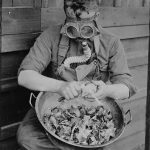 You certainly don't want your partner crying on Valentine's Day. We're back in the kitchen again with this one, and it's a device that any cook or foodie will appreciate to no end. Easy-clean, multipurpose onion goggles protect you from food fumes that can irritate the human eye – meaning no more tears and quick, effortless chopping every time you're whipping up something tasty!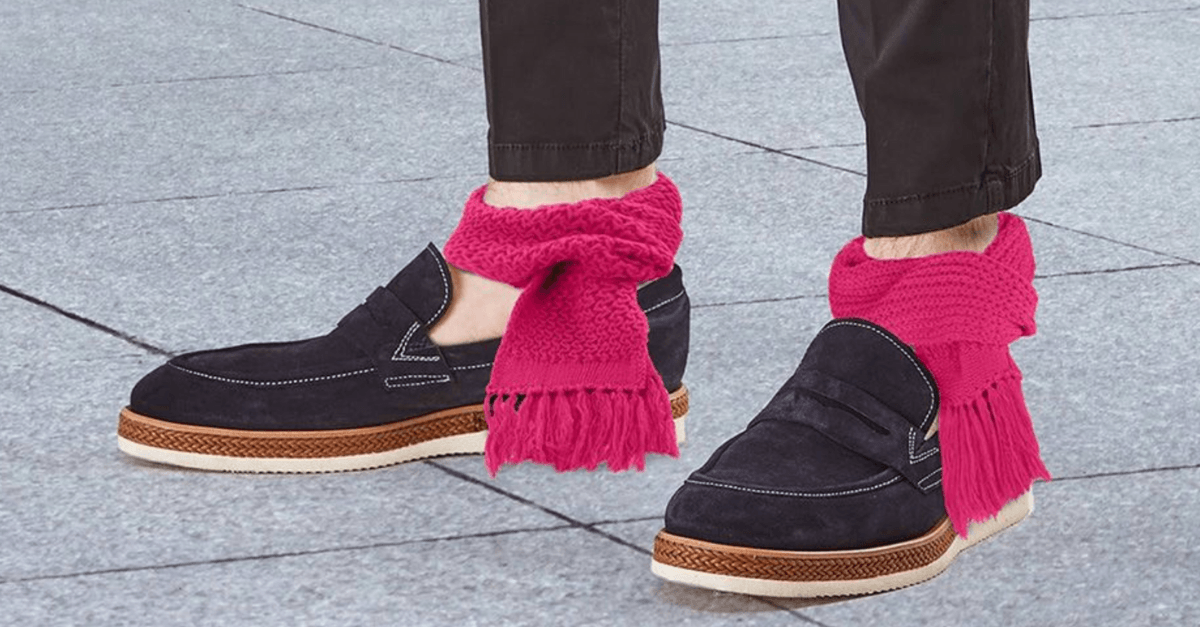 Winter is still upon us, and if you and your SO can't afford to splash out on new footwear to get through the rest of the season, get them these ankle scarves to keep the chills at bay. They can be tied around any regular shoe or sneaker; low top, mid top, boots, and high heels too if you really want to risk the glares. 
These 100% natural hand-crafted Banksia tealight candle holders are a nice addition to any romantic setting. They're entirely unique and made from Australian Banksia seed pods that give off a truly warming ambience. It's a step outside your usual Walmart candle holders, but one that a lady with taste will surely appreciate. 
Keep you, your lover and pooch warm in these matching velour lounge robes this Valentines. Each one is made from 100% polyester and comes in a lumberjack-style design that's fashionably in line with you and your dog. Easy to wash, soft and cosy on the skin and fur!
And if all else fails…
If you forget Valentine's Day, you're more than likely going to get hounded for it by your other half. So why not cool them off with some sensory therapy and give them a chance to forget about it too? The tanks block out all the world's worries and will put your loved one in a relaxing, meditative state for the rest of the evening. 
Pucker Up, Buttercup
While these might not be the most conventional Valentine's Day gift ideas, they are more likely to either impress or shock your other half this year. Either one is a good reaction and likely to make it a Valentine's Day to remember! If you're going to be spending it alone, there's plenty of fun to be had still. Head to a bar with other single friends, hit up your local casino for some gambling suspense, or simply have a Netflix binge to pass the time – whatever happens, don't be a heartbreaker!