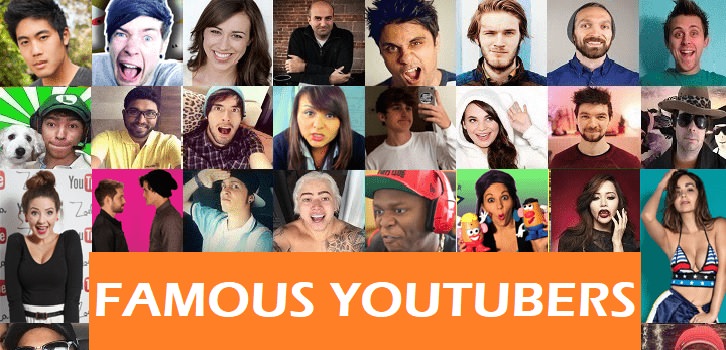 It's no secret that YouTube is one of the most popular sites on the Internet. This has been true for a few years now. The website launched in 2005 and has now replaced television for some people. YouTube is the place to go when you want to watch the latest movies or get movie reviews. You can also find recorded episodes of your favorite shows. YouTube has also launched some original television series and movies for paid subscribers. However, the original channel is still free to use and attracts millions of viewers on a daily basis.
Many people have begun to make a substantial living from being YouTubers. These individuals have a channel on the well-known site and record videos that draw viewers. The videos can be about anything from cooking, beauty and makeup, home improvement, politics or home and family. Some people have even made popular YouTube channels by pranking others. There are others who simply allow viewers to see what they do in a typical day.
Here is a list of some of the most famous YouTubers. It's pretty safe to say these individuals have become Web-based celebrities in their own right.
Whinderssonnunes
Whindersson Nunes is a 23-year-old Internet comedian who hails from Brazil. He is popular for his funny videos and vlogs. Nunes also uploads reviews of current movies, movies documenting his daily life, and parodies. He started making videos when he was 15 and, now, has a following of 26.7 million.
Canal KondZilla
Konrad Dantas, who is known online as Canal KondZilla, has 26.6 million followers. Dantas is a 29-year-old video director. He's a native of Brazil. Dantas rose to fame in 2012 when he did a music video for Nego Blue, a Brazilian rapper.
DudePerfect
Cory and Coby Cotton are the twin brothers behind the DudePerfect channel. The Cotton brothers started the channel with three of their college buddies. All the guys attended Texas A&M and played basketball. Comedy and sports tricks are a huge part of DudePerfect. The videos also open the door for hilarious athlete stereotypes that lots of people can relate to. DudePerfect has 26.5 million subscribers.
Fernanfloo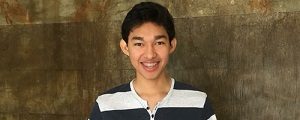 Luis Fernando Flores, known as Fernanfloo, hails from El Salvador. His comedic videos have gotten him 26.2 million followers. Fernanfloo's channel also has footage of him playing video games. Flores' dogs sometimes appear in the videos as well.
Smosh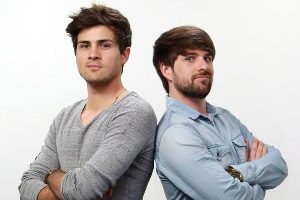 There are 22.6 million people who subscribe to Smosh, and the channel made about $11 million in 2017. Anthony Padilla and Ian Hecox founded the channel. The channel is famous for slapstick comedy and parodies of pop culture and video games. Padilla left Smosh in 2017 and created his own YouTube account, and has more than 2 million followers.
VanossGaming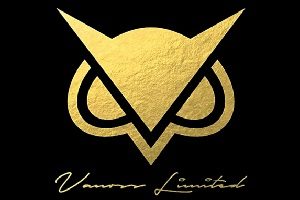 VanossGaming, also known as Vanoss, is Evan Fong's extremely popular gaming YouTube channel. Fong is 25 and from Canada. The public doesn't have much information about Fong, but he does post comedic videos. This gives people a glimpse of his personality. He has been filmed playing a number of video games and is well-known for compressing lots of footage into a few minutes. VanossGaming currently has 22.3 million subscribers. In 2017, Fong's salary was $15.5 million.
Vegetta777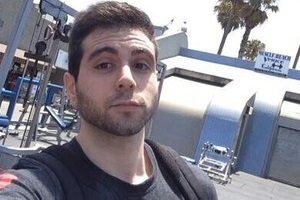 With 20.8 million subscribers, Samuel de Luque, aka Vegetta777, is one of the most well-known online gamers. He is most famous for playing "Minecraft" online, and also plays games, such as Battlefield and Saint's Row. Vegetta777 also makes narratives for the characters in the video games. This makes the games more like movies. The concept appeals to his followers and those who are new to gaming.
YuyaYuya, 24, is a beauty vlogger and a native of Mexico. She has been featured on Mexican television and popular beauty publications, such as Vogue. Yuya's channel has 20.5 million subscribers. She talks about everyday life and gives viewers tips for applying their makeup. Yuya also shares tips for hair styling and other beauty regimens.
NigaHiga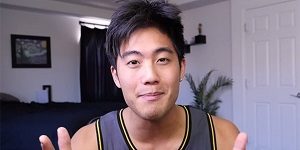 NigaHiga, whose real name is Ryan Higa, is known as one of YouTube's first major stars. He has 20.4 million subscribers. Higa produces several types of comedy videos, including parody music videos, sketches, and commentaries on pop culture. The videos are particularly popular because of their high production and quirky content.
Markiplier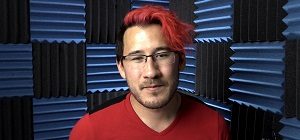 Mark Fischbach's gaming channel on YouTube has attracted 19.5 million followers. The channel's name is Markiplier and Fischbach made $12.5 million from it in 2017. Fischbach hopes that being a YouTube sensation will bring about success in other parts of his career. During an interview with Variety, he stated he wanted to "push [himself] into music and acting."
Felipe Neto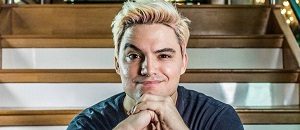 Felipe Neto has 18.7 million subscribers, and he keeps them laughing. The vlogger and comedian is a native of Brazil and started his channel on YouTube in 2012. Neto is also the first person from Brazil to get 1 million subscribers. In 2017, Neto gained enough fame to release a comedy special on Netflix called "My Life Makes No Sense."
DanTDM
Danieal Middleton is a "Minecraft" lover and decided to create a YouTube channel dedicated to the game. Middleton is known online as TheDiamondMinecart, or DanTDM for short. He posts every day, giving subscribers his views and playing games in real time. DanTDM has 17.7 million subscribers and his estimated salary in 2017 was $16.5 million. He even had a sold-out tour in 2017 and appeared in popular locations, such as the Sydney Opera House. According to Forbes, DanTDM was the highest-paid YouTuber of 2017.
KSI
With 17.5 million subscribers, KSI is gaining the attention of lots of EA Sports fans. Olajide Olatunji would play the FIFA video games from EA Sports for hours while living with his parents. Then, in 2009, he started recording himself playing the game and adding comments to YouTube under his username KSIOlajidebt. The name was a combination of his name, British Telecom, and a Halo franchise group. Fans love tuning into the channel because of his boyish charm and goofy nature.
JennaMarbles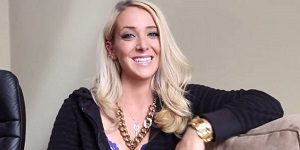 Jenna Mourey, who goes by the YouTube name JennaMarbles, is easily one of the most recognized YouTube influencers. She began her career with Barstool Sports. She moved into the YouTube world after posting videos, such as "How to Trick People Into Thinking You're Good Looking." This video got a lot of attention. Jenna also posts videos about the hilarious challenges that come with being a Millennial woman. The JennaMarbles channel has around 17.83 million subscribers.
Jacksepticeye
Jacksepticeye is the gaming YouTube channel run by Seán William McLoughlin. The 27-year-old Irish native became famous in 2013 when popular YouTuber PewDiePie mentioned his name in a video. McLoughlin is known for his vivid green hair and is the self-proclaimed "most consistently energetic video game commentator on YouTube." About 17.8 million people subscribe to the Jacksepticeye channel.
Fine Brothers Entertainment
This channel has 16.7 million subscribers and brothers Benny and Rafi Fine run it. The duo is from Brooklyn. They are also online producers, writers, and directors. The Fine brothers are known for creating the React video series. The videos feature kids, teens, and senior citizens reacting to various items or situations. They've even created a YouTubers React series. They show viral videos and film the reactions of the people viewing them. The Fine brothers did face some controversy in 2016, however, when they tried to copyright their React video format. This caused a significant backlash. There was even a campaign urging people to unsubscribe from the YouTube channel.
Disclaimer: All images are copyright to their respective owners and are used by USA Online Casino for informational purposes only.