Casinos are still and have long been, a multimillion-dollar industry. However, attracting more players to sign up is the key to long-term success, especially in the modern age where people easily get bored and move on to greener pastures. Persuading younger punters to stop by and place a wager is essential if casinos want to stay at the forefront of gambling, so creating new and exciting experiences is vital to stay ahead of the game, literally and figuratively. While classic table games, slot machines, video poker, and roulette are still popular, there is already a demand from players, especially those in their early 20s, for something more cutting edge. Technology is advancing rapidly, and millennials are keen to experience newer and more thrilling things and to engage and interact more with their gameplay experience. While classic fruit machines still hold some appeal, they are more of a novelty sideline than the main attraction, and something else needs to fill the gap. A casino's future path lies in harnessing the latest technologies and using them to create new titles that offer something completely different, thrillingly unique, and deeply engaging that will speak to tomorrow's gambling generation.

Tomorrow's Technology Today

Although the giants of the gambling industry, such as IGT, Microgaming, and NetEnt, have been running the show for years, this could all soon change. There are new and up-and-coming software manufacturers who are looking beyond traditional titles and trying to find a new and innovative approach to online gambling that will appeal to Millennials.
The 20-somethings of today have been raised in a very different world from their parents – one that has been filled with technology from the get-go. These young people have never known a time without a smartphone, a game console or the Internet, so their demands are much greater than any previous generation. Millennials have been playing video games for as long as they can remember and want that familiar experience to be echoed in their online gambling. Evidence shows that traditional slots are now on the decline as younger players come to the market who aren't keen on slot-based gambling. They prefer skill-based games more. These games provide them with the need to accomplish tasks and complete objectives to get their cash-out rather than simply spinning five matching symbols across a pay line.
Games for A New Generation
Some of the latest generation of games to hit the gambling floors have their own custom-designed controllers that have been created solely for use in casino gaming environments. They feature dual screens, touchscreens, and games that encompass all genres with skill-based action. The idea is to make the games accessible and easy to understand, but also exciting and engaging to play. With a strong belief in the industry that gamers are currently not properly catered for in the gambling environment, it is easy to see why increasing numbers of companies are entering the marketplace. Their new inventions promise a "video game casino" experience with sections dedicated to VGM gaming. The VGM (or Video Game Gambling Machine) is likely to appear in brick-and-mortar premises soon and will offer options, such as  "Cannonbeard's Treasure," a fast card game that combines skill with naval warfare in order to win the chest of gold. Another interesting modern option is the TriStation, which appears to be a classic slot machine. However, it offers a variety of interactive games, such as Lucky Words, which involves chaining letters together to make words and win cash prizes.
HAWG Technology

A rival to the VGM offering is HAWG technology or Hybrid Arcade Wager Based Gaming. This is a cutting-edge form of technology that mixes the basics of non-skill-based gaming with arcade-style uninterrupted play. This means that punters can continue playing their arcade game while, at the same time, wagering on it. This promises to be an entertaining option that is sure to appeal to a generation that still has a great passion for video games. The members of the generation are then  likely to encourage more young people to play at casinos, both real world and virtual, that offer these new options.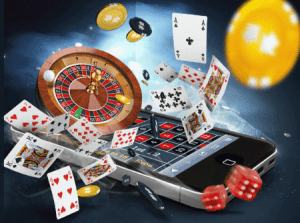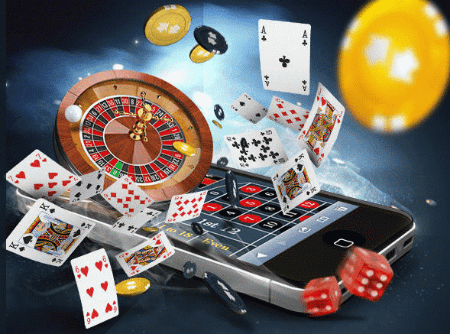 Immersive Storytelling Through Casino Games
Casinos have recognized that generic fruit machines and one-armed bandits lack appeal for the next generation. That's one of the reasons why they are opting for the latest themes that are most likely to appeal to Millennials. Pop culture options, such as comic book-inspired slots that have familiar characters from movies and TV series, and feature TV clips, music from popular soundtracks and comic book-style fonts, are becoming all the rage these days. They have found quite a following among young people who want an experience that captures the things they enjoy the most.
Gaming cabinets are likely to be another immersive addition to brick-and-mortar casinos – bubble like enclosures that mimic the psychological zone players enter into when they play slots. By literally enclosing players in their gaming bubble, they are encouraging punters to physically become one with their gaming experience.
Storytelling elements are also being introduced, with new settings and new characters being introduced throughout gameplay to keep easily distracted players engaged. When paired with the contemporary trend for vast numbers of pay lines, different permutations of stakes and odds and amazing special effects, it seems clear that software manufacturers have recognized the need to bring things up to date.
Virtual Reality Gambling

Virtual-reality headsets are rapidly becoming a must-have for Millennial gamers, and now casinos are looking for ways to cash in on this new technology. There is a huge demand for this new experience, which catapults the player right into the heart of the action. Now, a new generation of VR casinos is on the horizon, giving players the reality that they crave. Although at the present time, VR technology has a long way to go, the advances have been enormous in just a couple of years. It certainly looks like it could be the way of the future for casinos. VR slots are already in development and classic table games, such as craps, roulette, blackjack, and baccarat, are also in the pipeline. In fact, there are already a couple of VR versions of existing popular slots available online. This raises the likelihood that VR will be around for a long time. With big name manufacturers, such as NetEnt, at the forefront of virtual-reality slots, it seems inevitable that this is likely to be one of the best ways to encourage more young players to register for online casino services.
While traditional and video slots are likely to stay in place for the time being, it seems we are on the verge of a new era in gambling that will be firmly marketed to a new generation of punters who demand more reality, engagement, and interactivity from their gameplay. By making use of the things that are most familiar to these young players and by catering to their interests and experiences, casinos are ready to take off in a new and thrilling direction.
Disclaimer: All images are copyright to their respective owners and are used by USA Online Casino for informational purposes only.