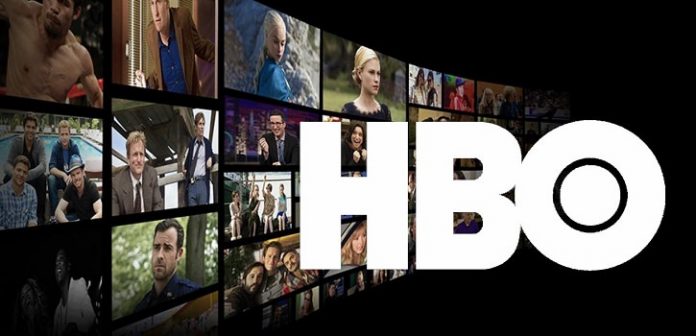 The TV programming that HBO provides is absolutely original. Whether you are looking for a comedy, drama or science fiction series, you will find something on HBO. The channel has rich and robust programming fans can access for their unquenchable thirst for more. This season you can enjoy binge-watching without spending long hours searching. There is a long list of fantastic TV shows. Here are some of the best:
The Deuce
This show takes place in New York in the 1970s. It highlights the prevalence of prostitution that occurred in the city then. The police crackdowns make the characters try more safe methods. And, this leads to the creation of the multibillion-dollar porn industry. This show is a creation of sharp minds. Its creators also gave us Treme and The Wire. The cast is impressive, including the talented Maggie Gyllenhaal and James Franco, who plays two roles. This show captures interestingly how the porn industry rose and the highs and downs it experienced. HBO gave the series a second season amid sexual harassment allegations against Franco. The second season will air before the end of this year.
Game of Thrones
Based on a series of books known as "A Song of the Ice and Fire" by George RR Martin, Game of Thrones is about different powerful families. Each family searches for power to control the kingdoms of their continent, known as Westeros. The show is full of drama, betrayal, intrigue, love, epic battles, corruption, and many deaths. Currently, it is one of the most popular shows around the globe.
You can now watch all seven seasons of Game of Thrones on HBO. They are worth watching multiple times and the thrill is never lost. The final season is still in the making and will start showing in early 2019.
Silicon Valley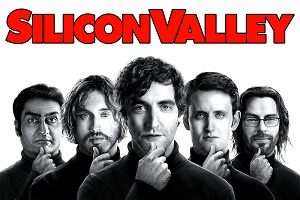 If you are looking for a bright show that will keep glued to the screen, Silicon Valley is the one to watch. It is about the real struggles and failures that lie in the path of every success story. It's a comedy, so it exaggerates some of the situations. But, anyone who has tried to succeed in creating a tech company will feel the truth in it.
All four seasons of the show are available on HBO GO and HBO. The fifth season is airing currently and season six will start as soon as the fifth season ends.
Leftovers
If 2 percent of the people living in the world disappeared (about 140 million people), there would be chaos. The remaining population in Leftovers is searching for answers. They do not know what happened to the others. This show is similar to Lost and has the same mysterious elements. The story flows well. The characters seek solutions to problems and reveal secrets over time. The questions asked will keep you waiting and desiring to know more.
Leftovers is an excellent TV program for you to watch on HBO. It has only run for three seasons, and you can always rewatch them here on HBO.
Insecure
Insecure premiered in 2016, and it became an instant hit. It is the creation of Larry Wilmore and Issa Rae. Rae based it on "Awkward Black Girl," which is a web series she created. Each episode is 30 minutes, and they explore racial and social issues. The show highlights the experience of African-Americans from a best friend's perspective.
Season two ended in September and, shortly afterward, Rae announced via Twitter that season three was ready. You can watch it any time and enjoy the series. Its short episodes will leave you longing for more.
Westworld
This show is a science fiction series full of excitement that will thrill you from the beginning to the end. All the residents of Westword (a park) are androids. The park caters to high-end customers who want the freedom to do anything without the fear of repercussions.
It's the things that go wrong that make this show excellent. Some of the big talents behind the show include J.J. Abrams and Jonathan Nolan. It is one of the most loved shows on HBO, coming in second after Game of Thrones. You can watch the first two seasons on HBO GO and HBO. The third season should air sometime next year.
The Sopranos
You cannot mention HBO shows without putting The Sopranos on the list. This drama launched in 1999. It was a fantastic TV show and, perhaps, one of the best that was ever made. It aired for six seasons. The main character, Tony Soprano, was a mob boss. He not only ran a crime ring but had to deal with his wife and children at home. Most of the show revolved around Tony's sessions with his therapist.
This show ended more than a decade ago, but it remains a notable influence on modern television drama shows. The show's creator, David Chase, is planning to make a prequel to The Sopranos. Called The Many Saints of Newark, it will focus on the life of a young Tony Soprano.
Deadwood
If you want to watch a western, Deadwood should be number one on your list. The show lasted for three seasons, but it's unforgettable. The show took place in the fictional town of Deadwood, S.D., in the 1870s. Its portrayal of life at that time is very accurate. You will enjoy the fictional characters, and the historical ones, too.
The series came to an abrupt end, but HBO is planning to create a Deadwood movie. It hopes to air it in 2019. You can watch this series online as you wait for the movie.
Big Little Lies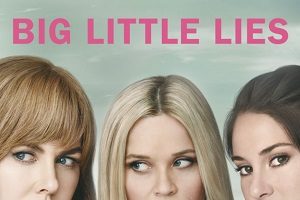 HBO introduced this show as a miniseries when it premiered in 2017. Now, it has become a great success and it's in its second season. Based on a novel by Liane Moriarty, the show follows three women who are mothers and live in the beachfront town of Monterey. These women discover perfect lives are impossible when you scratch the surface.
Its fantastic cast includes Nicole Kidman, Reese Witherspoon, Laura Dern, Zoe Kravitz, Shailene Woodley, and Alexander Skarsgård. It has seven episodes. David E. Kelly is its producer and Jean-Marc Vallee is its director. Vallee directed 2013's "Dallas Buyers Club."
Big Little Lies has already won several prestigious awards. Therefore, it is likely to maintain its momentum. In the second season, Meryl Streep joined the cast. Unfortunately, fans have to wait until 2019 to watch the next season.
The Young Pope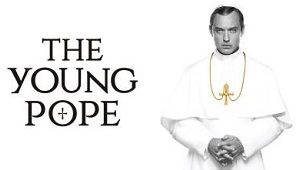 Before The Young Pope premiered on HBO, it was on Italy's Sky Atlantic. The media mocked it because they felt it would be an edgy show. What a shame. It is now one of the most interesting, bizarre, and stylish dramas you can watch on TV. It is about a young man, orphaned at an early age, who becomes pope. He pushes the church back in a more spiritual direction, which is far from what the modern world wants. It is humorous and the kind of show you do not want to stop watching.
Conclusion
This list is not complete. There is so much more you can watch on HBO. We could have added exclusive movies and other TV shows. But, since it's endless, we had to draw the line somewhere. The bottom line is that you will always find something interesting to watch on HBO.
Disclaimer: All images are copyright to their respective owners and are used by USA Online Casino for informational purposes only.