There is a new form of gambling in town, and Arizona has been trying to stamp it out.
Earlier this month, Arizona authorities seized more than $1 million in illegal gambling money from two Phoenix billiard halls. They also arrested nearly a dozen people. The billiard halls, which are in a largely Asian enclave, had illegal Dragon games in their back rooms. Dragon games are illegal gaming devices, and they represent a new wave of gambling in the state.
Gambling in Arizona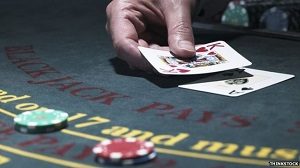 Arizona is one of the most restrictive gambling states in the nation. There are no commercially owned casinos in the state. Currently, 15 Native American tribes operate 22 casinos in the Grand Canyon State. Some are poker only, while others offer a variety of games found at most casinos. Both horse racing and dog racing are legal as well, but they cannot hold races on the same day. Arizona also has a lottery system that includes a multistate lottery and a state lottery. The only other legal gambling is with casino nights that charitable organizations can have.
The Billiard Halls and the Asian Community
Many believe billiards originated in Europe. Research has shown most cue games began as outdoor games. Then, they moved indoors. Billiard halls have existed in France since the 15th century, and, until the 19th century, billiards was a European game. With the influx of Europeans emigrating to the United States in the 17th, 18th, and 19th centuries, billiard popularity increased. This is when immigrants from China and Japan who had emigrated to the United States found the game. They loved it.
Billiards was popular in Asian cultures in the United States because it was challenging to learn. Asian cultures also enjoyed the possibility of betting on billiard games. There was also a social element to billiard games that many other games did not have. Increasingly, Asians began to buy and manage billiard halls. One reason the population moved toward owning halls was they didn't have to be fluent in English to own one. Also, Asians increasingly settled in proximity to each other, and they wanted to patronize Asian businesses. The billiard halls also provided places for Asians to gather.
The Popularity of Dragon Games
Dragon Games are arcade games Asians love to place bets on. Another name for the games is "fish games." Billiard halls in Arizona usually have a separate room for "fish games." These are frequently back rooms with fish motifs. Patrons play all Dragon games the same way. They are a cross between slot machines and arcade games. In each game, the player puts money into the machine. He or she kills as many fish as possible. The amount of money a player wins depends on how many fish he or she has killed. Many fish games operate much like a multiplayer shooting tournament.
The Dragon games first appeared in China in illegal gambling parlors about a decade ago. Experts estimate there are thousands of the illegal machines in Hong Kong alone. The Dragon games can get expensive once the money spent adds up. If 100 credits cost you a dollar, you might be able to play for a while. Each shot costs 10 credits. However, because players have the ability to maximize their shots, they can spend up to $5 per shot. That can add up quickly. Dragon machines have different values depending on which fish a player hits. Every time a player catches a fish, his or her credits rise. The higher the fish target, the more credits a player will get when he or she shoots it. According to most laws in the United States, this machine would be a gambling machine. And, that makes it illegal.
Disclaimer: All images are copyright to their respective owners and are used by USA Online Casino for informational purposes only.