In a bid to stop players from accessing illegal online casino websites, authorities in Australia are conducting a major clamp down on the country's existing gambling laws.
The Australian Minister of Communications, Paul Fletcher, said shared that they have been receiving regular complaints and concerns from Australian gamblers who haven't had their winnings paid out. The culprits responsible for the public upset are a group of unregulated offshore casino sites, who have also been criticized for tax evasion in the past.
Fletcher recently spoke to local media outlet ABC News about how these sites are "not licensed or regulated in Australia. That means they don't have consumer safeguards in place, it also means they're not paying any tax and they're not contributing towards, for example, the cost of regulating the racing industry in Australia."
Analysts estimate that these rogue operators earn up to AUD$400m in gaming revenue each year, which costs Australia around AUD$100m in unpaid taxes as a result.

Not Coughing Up
Citizen complaints also point towards the fact that these illegal online gambling sites and casinos make it near impossible for players to withdraw any of their winnings or remaining bankroll balances. This is a known tactic that cowboy casinos often use when they're based outside of the country's jurisdiction where they conduct their business operations.
As more and more of these cases are coming to light, authorities and government officials are now urging players to be more vigilant and selective about where they choose to play casino games, and ensure they thoroughly do their research beforehand.
According to the Australian Communications and Media Authority (ACMA), there are now plans in place to impose much stricter laws when it comes to blocking access to these sites and preventing them from scamming players. The system will flag the casino, then label it illegal following an official investigation.
Back in 2015, a review was carried out by the New South Wales Premier. Barry O'Farrell was the analyst who suggested placing a block on these unlawful casino sites, but the legislation did not offer any room for an amendment at the time. Now, however, the laws have been finalized and means action can finally be taken.
The AMCA will be working closely with Australian internet providers to block as many illegal sites as possible. So far over 1,000 have already targeted, and many more are scheduled for investigation going into the near future.
A Multi-Billion-Dollar Industry
Online gambling in general is one of the biggest money-making industries on the planet, and is forecasted to pull in $94 billion USD by the year 2024. This comes from technology advancements, more mobile and smart device users, as well as cheaper internet packages.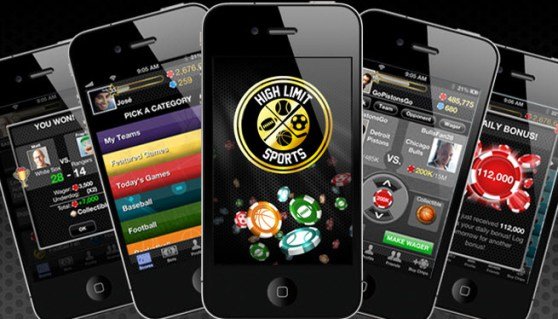 In addition, things like cryptocurrencies play a significant factor in the growth of the gambling industry. Using these kind of accounts makes it easier to access gambling sites in countries where they are limited or restricted, and also allows players to use offshore banking methods.
Even though Australia plays only a small percentage in the worldwide problem of illegal gambling, the accelerated growth is something that many regulators fear they will not always be able to control.
It's only recently places in Europe are beginning to witness the same issues as the US and Australia. Belgium's Parliament sanctioned new amendments to their own gambling laws last month, which until now hadn't been changed for 20 years.
The UK has also been cracking the whip on certain acts of gambling, such as the recent £2 stake limit introduced on slot machines, and restrictions to fixed odds betting terminals.
Disclaimer: All images are copyright to their respective owners and are used by USA Online Casino for informational purposes only.